Wood River Blue Pool by Jo Ann Walters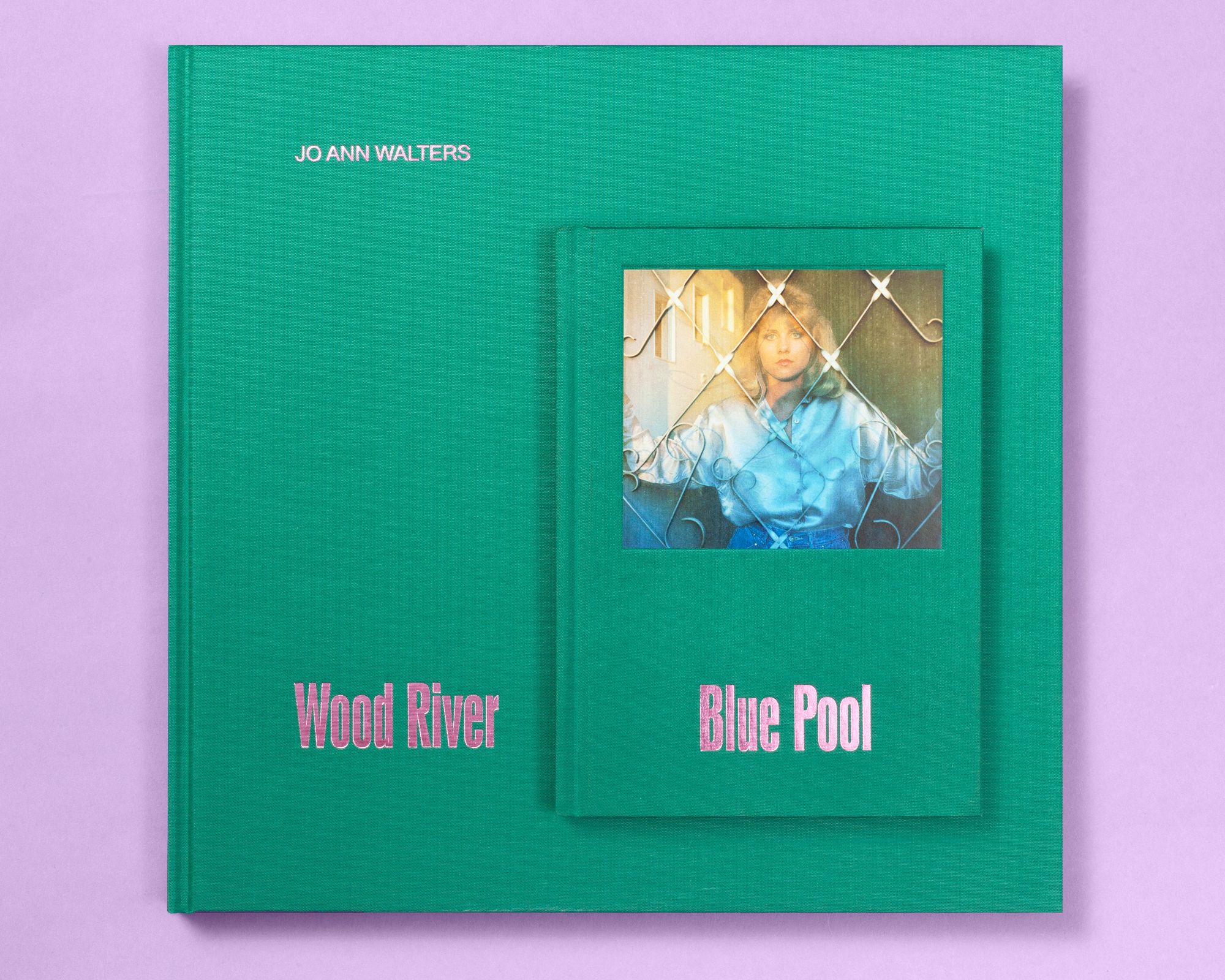 Wood River Blue Pool is photographer JoAnnWalters' portrait of women, girls and families in and around her hometown of Alton, Illinois in the 1980s and 1990s.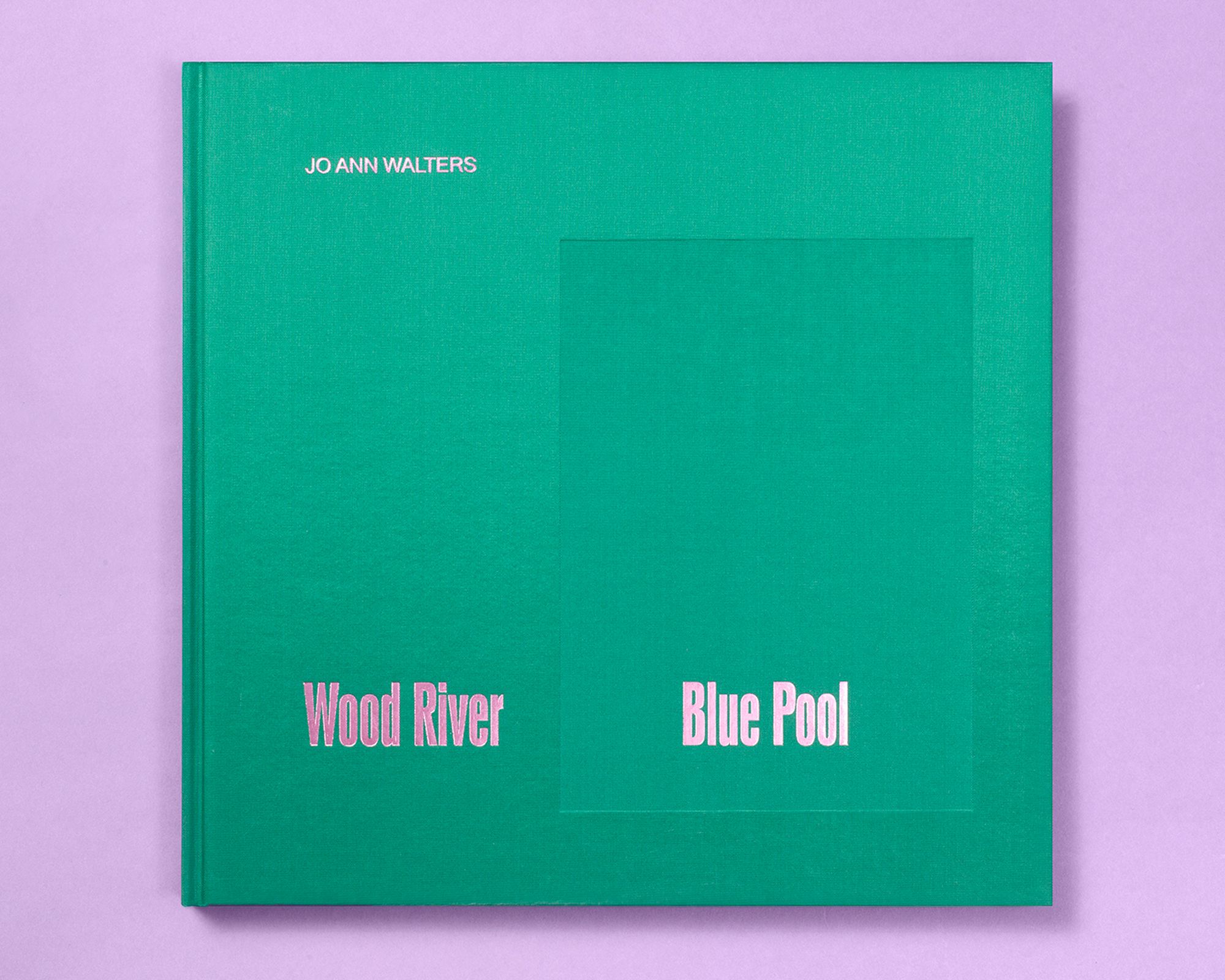 A sumptuous satin-wrapped cover evokes the fashions of Walters' subjects and the suburban yards and other green spaces they inhabit. Contrasting pink foil type was selected to feel both sweet and unsettling.
An essay by Laura Wexler places the work in dialogue with the history of racist violence undergirding Alton's social landscape. Her text is offset from Walters' images by a change in paper and color, with green and blue again selected to evoke the book's garden spaces.
Blue Pool Cecilia, EmmaKemp's companion text, is equal parts travelogue, true crime drama and artist's portrait. The book can stand alone or nest into a depression stamped on the cover of its parent, allowing the two to be presented as a set. When assembled, the title Wood River Blue Pool remains visible.
Space is left throughout the book for images that are described but never revealed.
Photographs by Jo Ann Walters
Text by Laura Wexler and Emma Kemp
Published by Image Text Ithaca
Printed by Ofset Yapimevi