Dark Archives by Andre Bradley
Dark Archives weaves writing and pictures by AndreBradley with images from the artist's family archive. Part narrative, part lyrical investigation, this fragmented autobiography upsets the linguistic and visual constrictions placed on black men.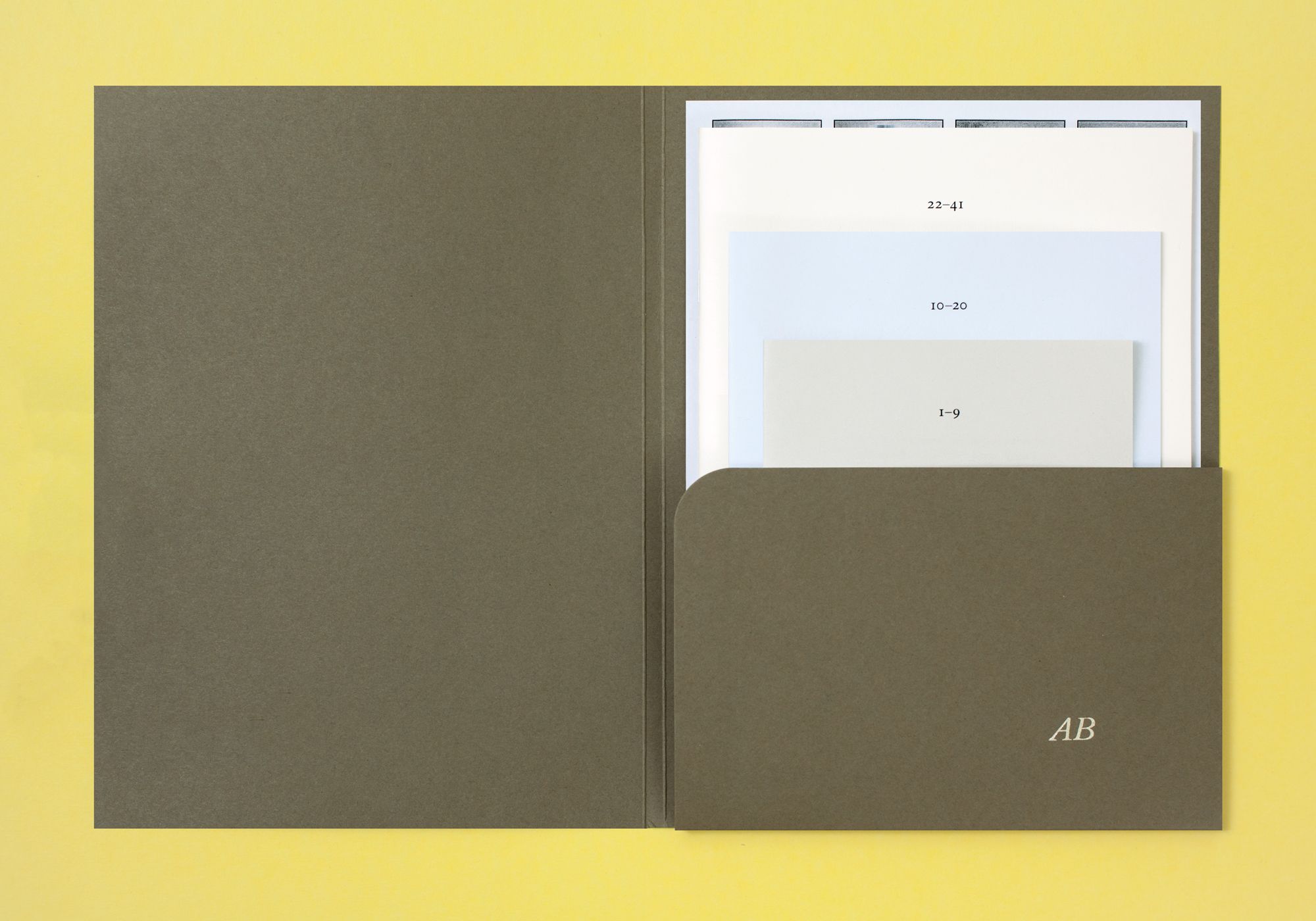 Using the archive as a visual reference, we divided the work into a series of booklets and loose leafs printed on varied paper stocks, creating the impression of mixed ephemera. These pieces are packaged in a simple custom designed folder.
The design is otherwise spare and bookish, enhancing the feeling of browsing a personal archive without overshadowing this deeply personal and initimate work.