The Walking Woman by Tanyth Berkeley
Tanyth Berkeley's The Walking Woman is an extended portrait of two women on the cusp of invisibility in the American Southwest, braided together in a parable of banishment and atonement.
MaryAustin'sshortstory of the same title begins on the inside cover and is woven throughout Berkley's work. Pale purple cloth wrapping the cover and cornflower blue paper interspersed throughout the book play off the artist's delicate palette.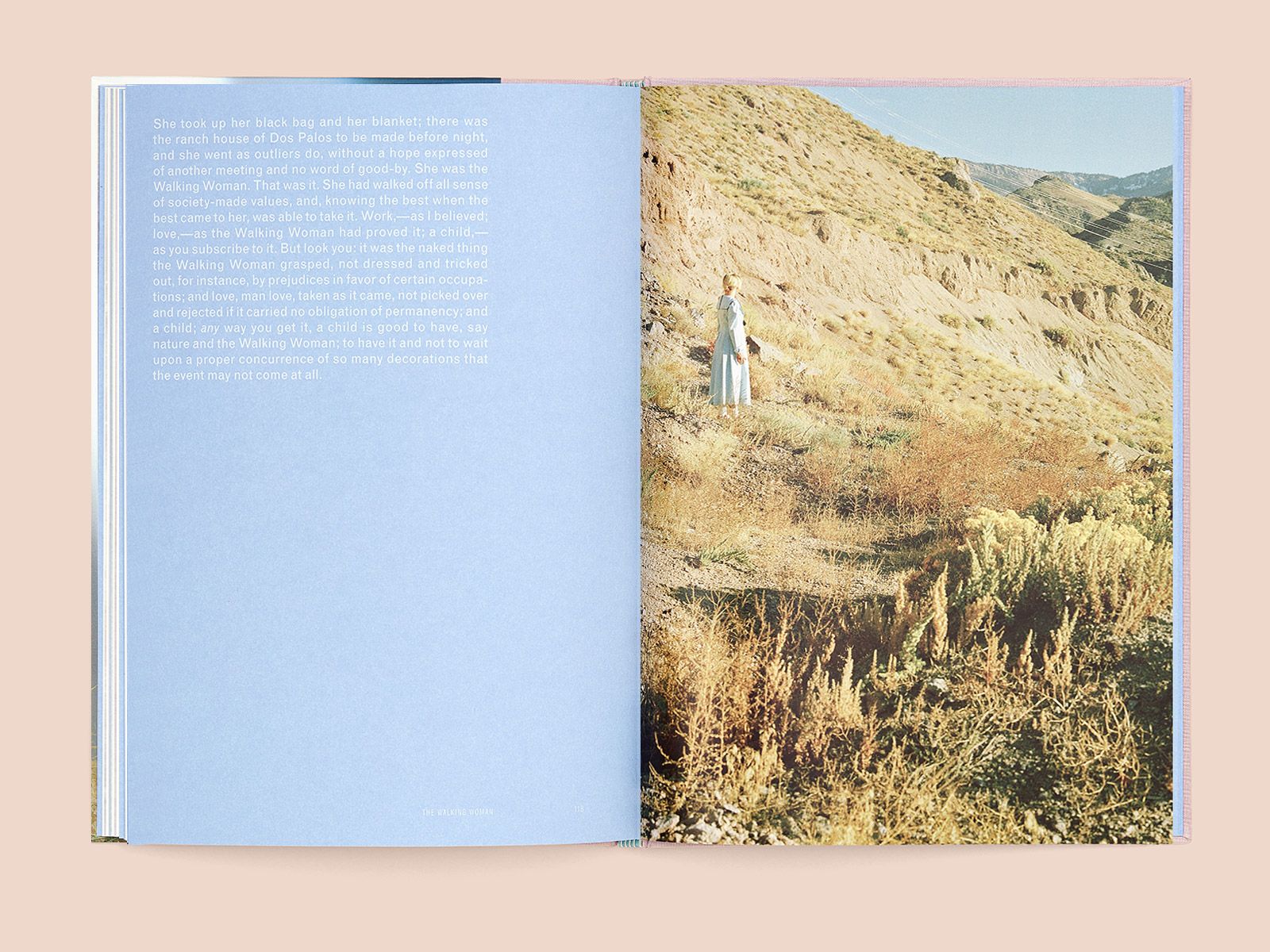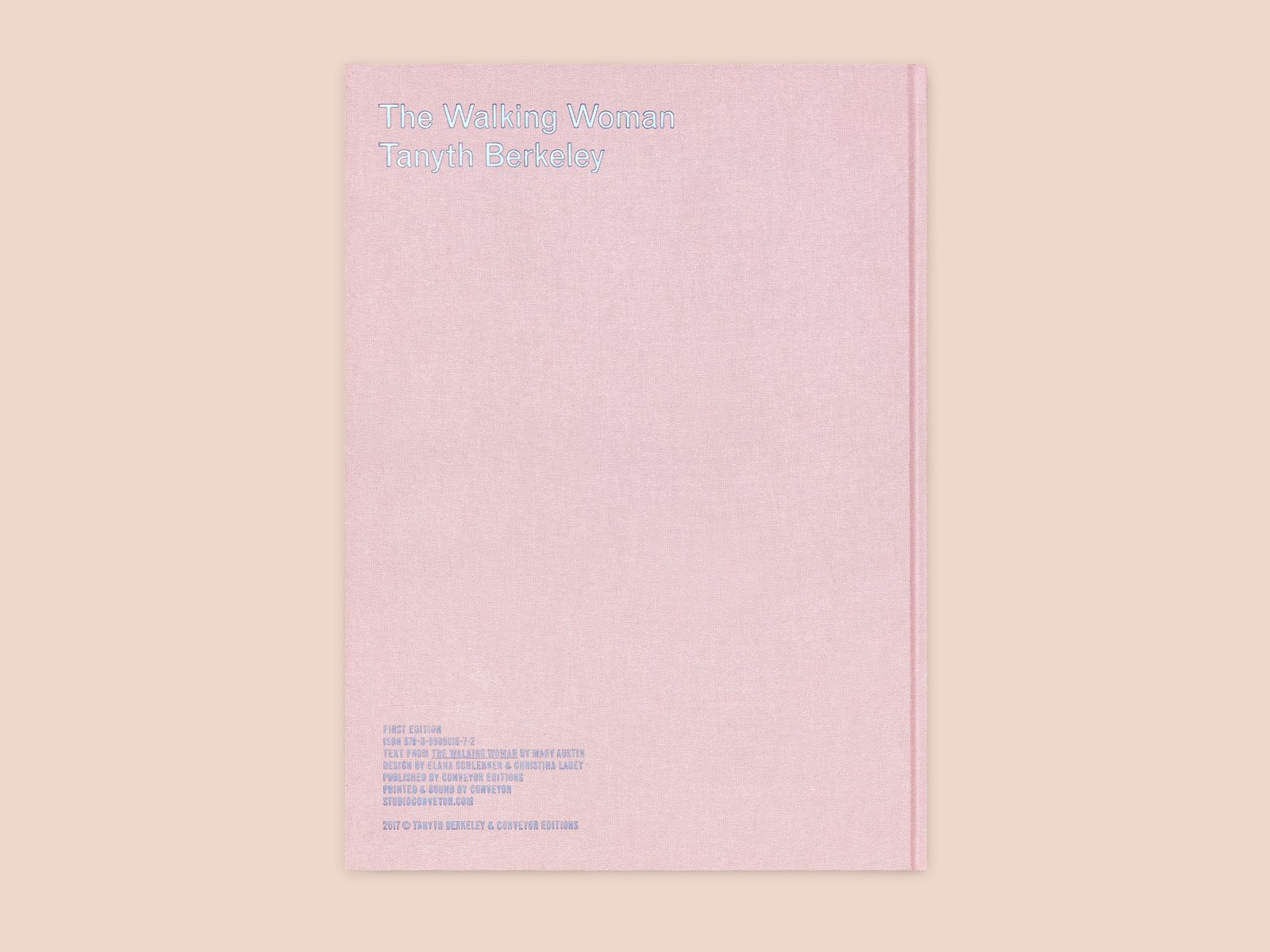 The book's title and colophon information are foilstamped on the back cover, while an 'Addendum' is printed as a separate insert.