Radial Survey catalogues
Series of catalogues for Radial Survey, a biennial exhibition of the preeminent emerging and mid-career photo-based artists working within 300 miles of Pittsburgh, organized by the SilverEyeCenterforPhotography.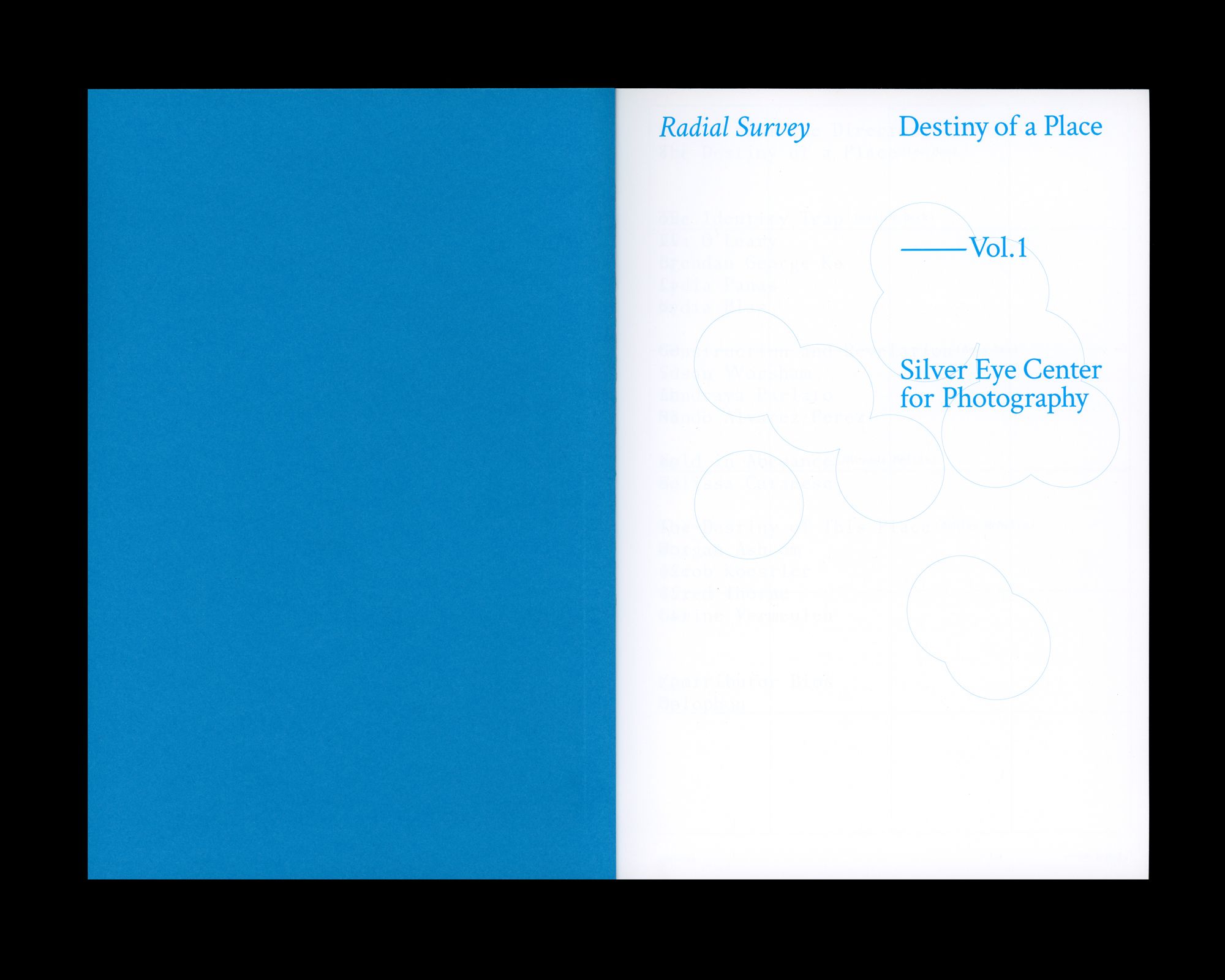 A grouping of dots representing the locations of the contributing artists and writers—mapped with Pittsburgh at its centerpoint—marks the opening of the catalogue. These graphic elements reemerge with the appearance of each contributor. Throughout the catalogue, a recurring grid further alludes to this mapping.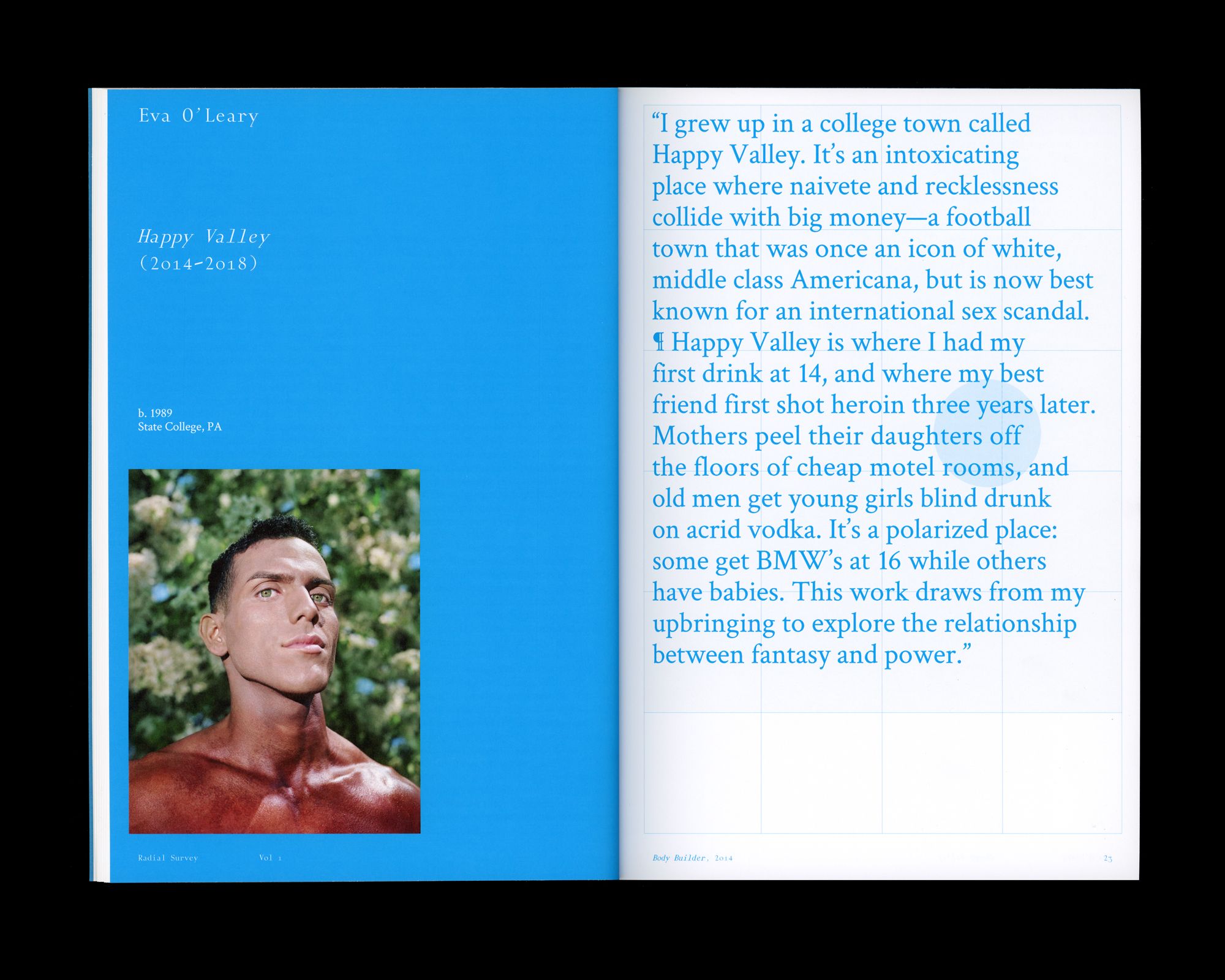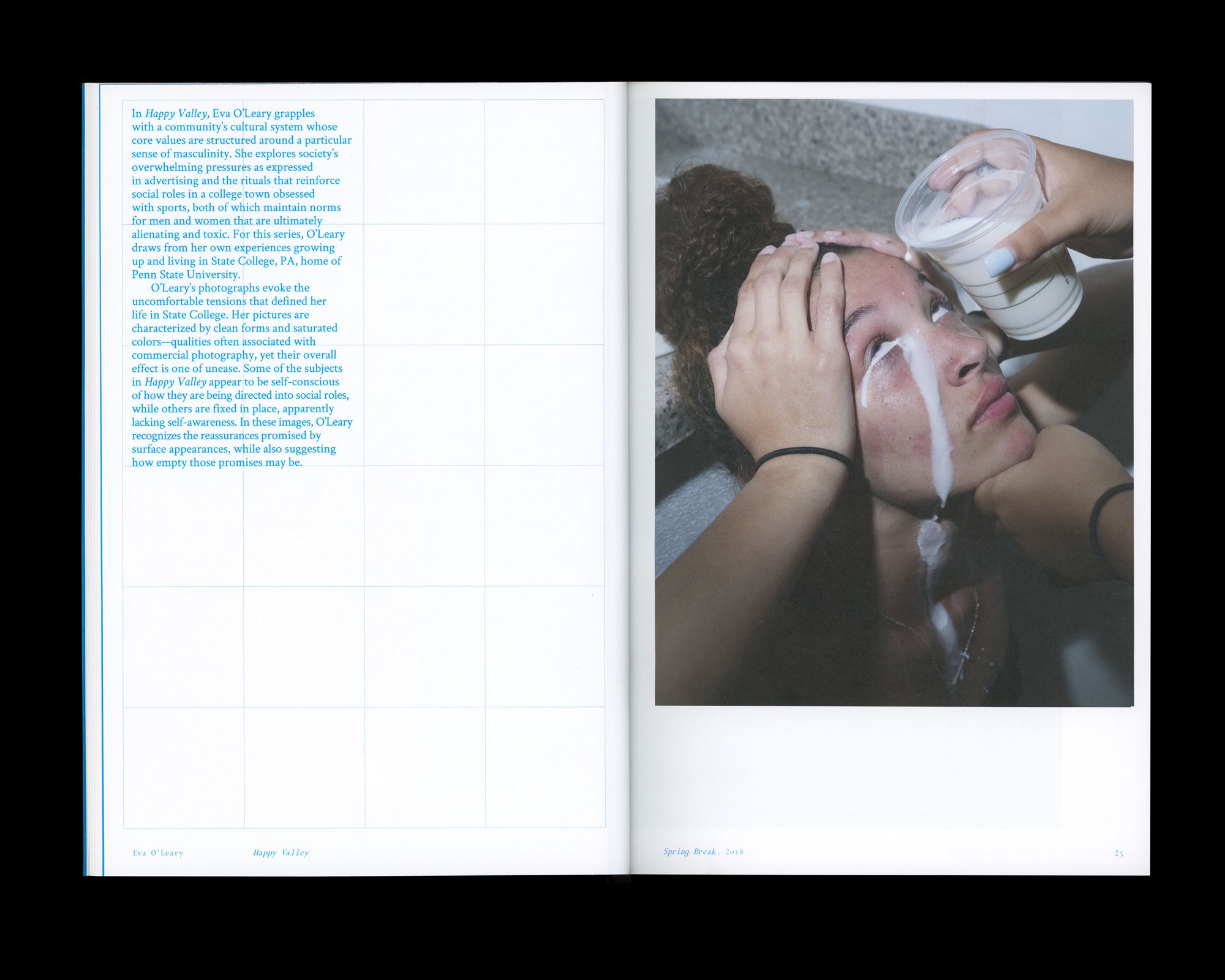 Cyan ink is also utilized as a graphic thread throughout the catalogue—an economical way to bring color and continuity to the publication, while serving as a useful foil to both color and black and white images.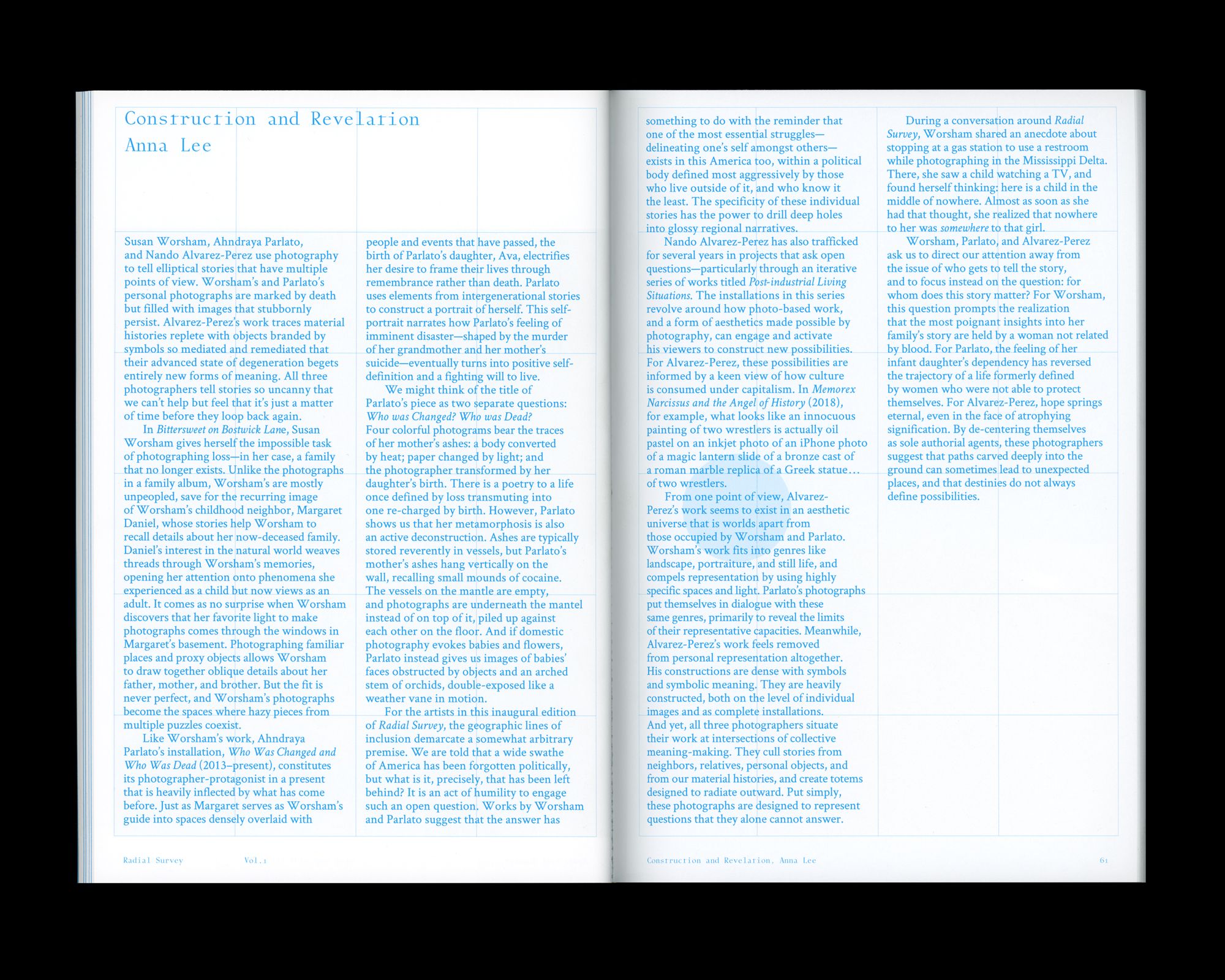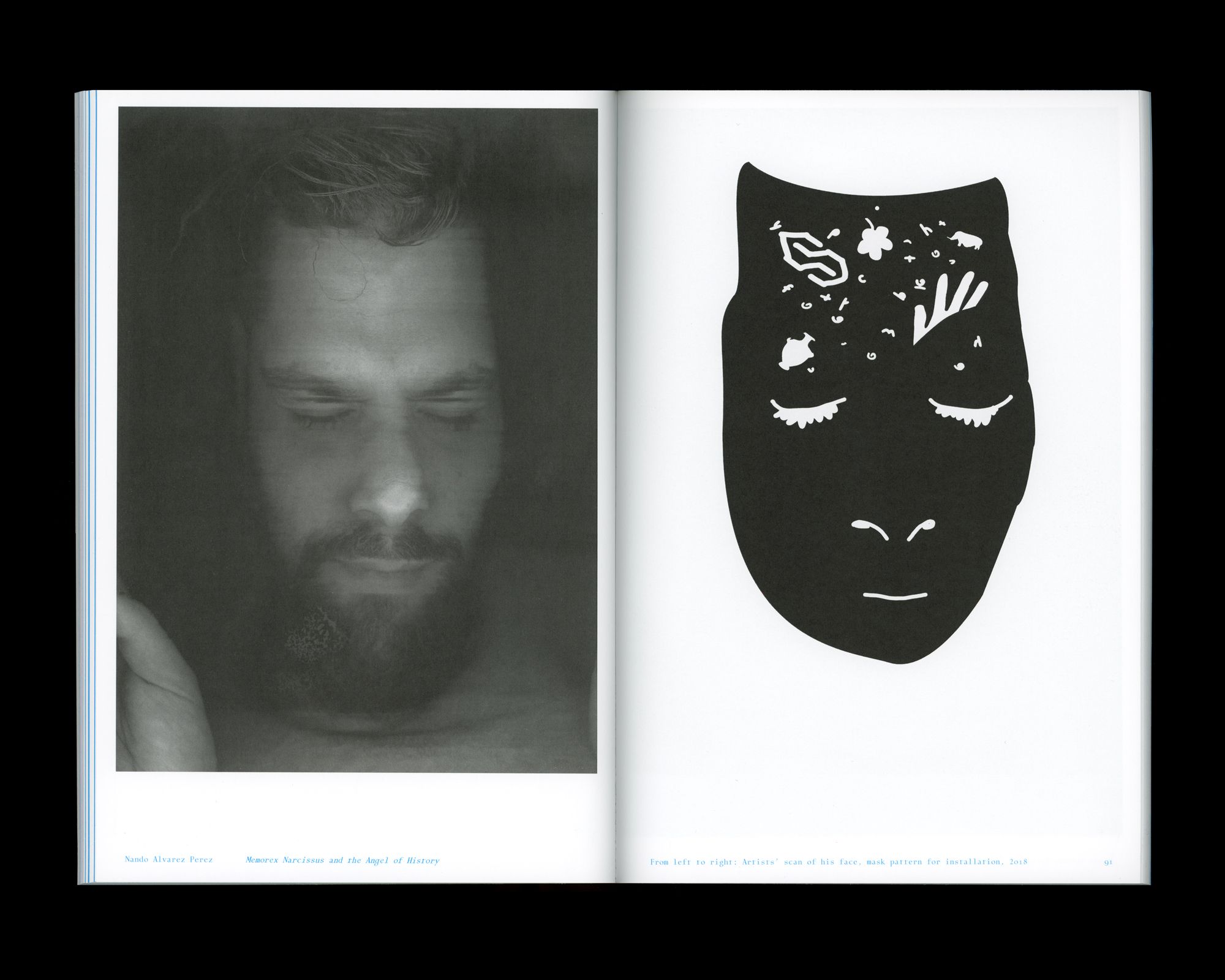 Each subsequent volume follows the same format, creating an open archive of the best artists in the region.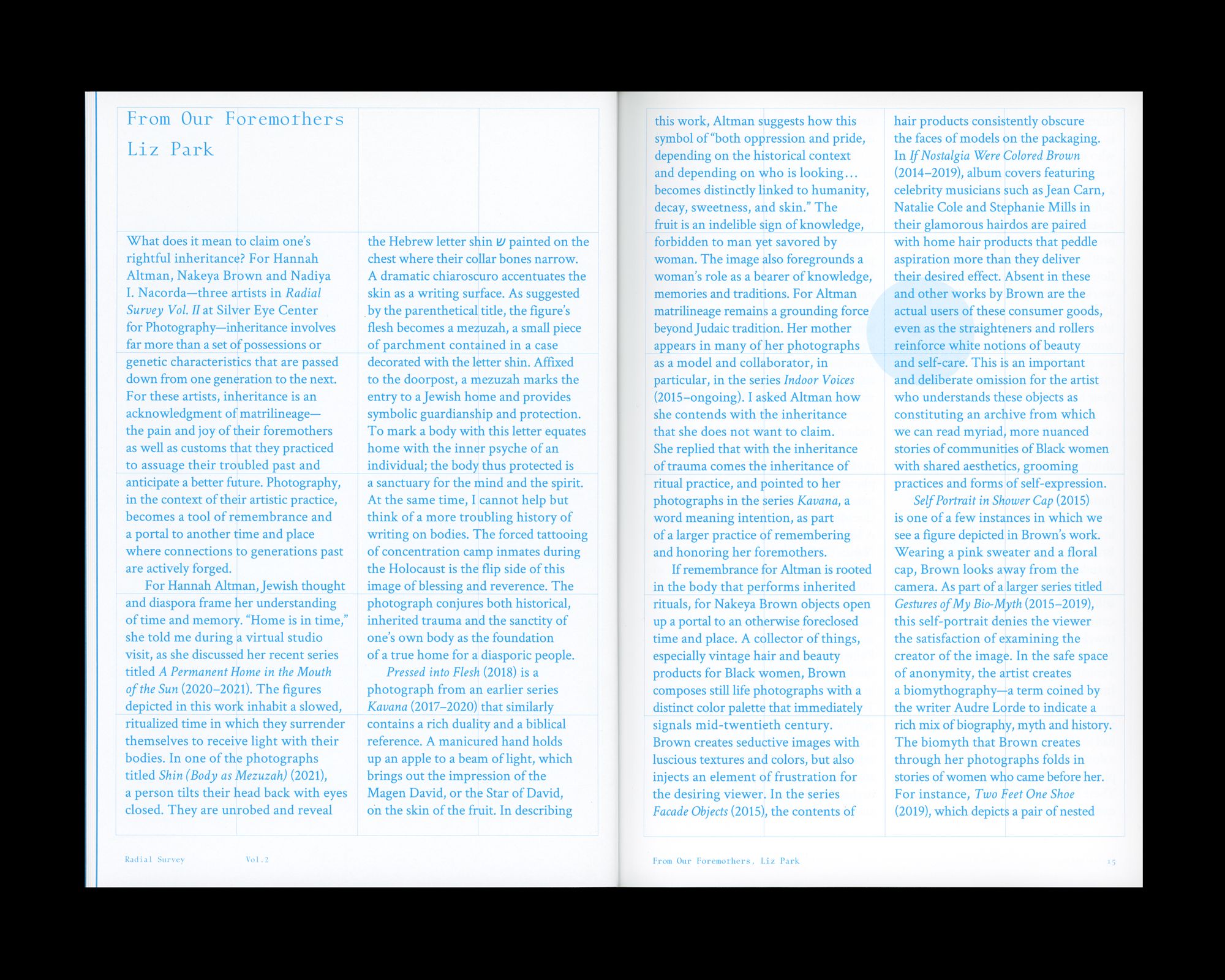 Care is given across the series to maintain a cohesive editorial system, while allowing for variability in image size and handling in order to preserve the fidelity between the catalogue and installation approach utilized by each artist in the physical exhibitions.
Printed by: Conveyor
Contributing artists: (Vol.1) Nando Alvarez Perez, Morgan Ashcom, Nydia Blas, Melissa Catanese, Brendan George Ko, Jacob Koestler, Eva O'Leary, Lydia Panas, Ahndraya Parlato, Jared Thorne, Corine Vermeulen, Susan Worsham; (Vol.2) Ryan Arthurs, Nakeya Brown, Anique Jordan, Njaimeh Njie, Jay Simple, Raymond Thompson Jr., Hannah Altman, Nadiya I. Nacorda
Texts by: (Vol.1) Anna Lee, Jessica Beck, Ashley McNelis, Miranda Mellis, Leo Hsu; (Vol.2) Liz Park, Anita Bateman, Kate Kelley
Junior designer (Vol.2): Corinne Ang