Dreams identity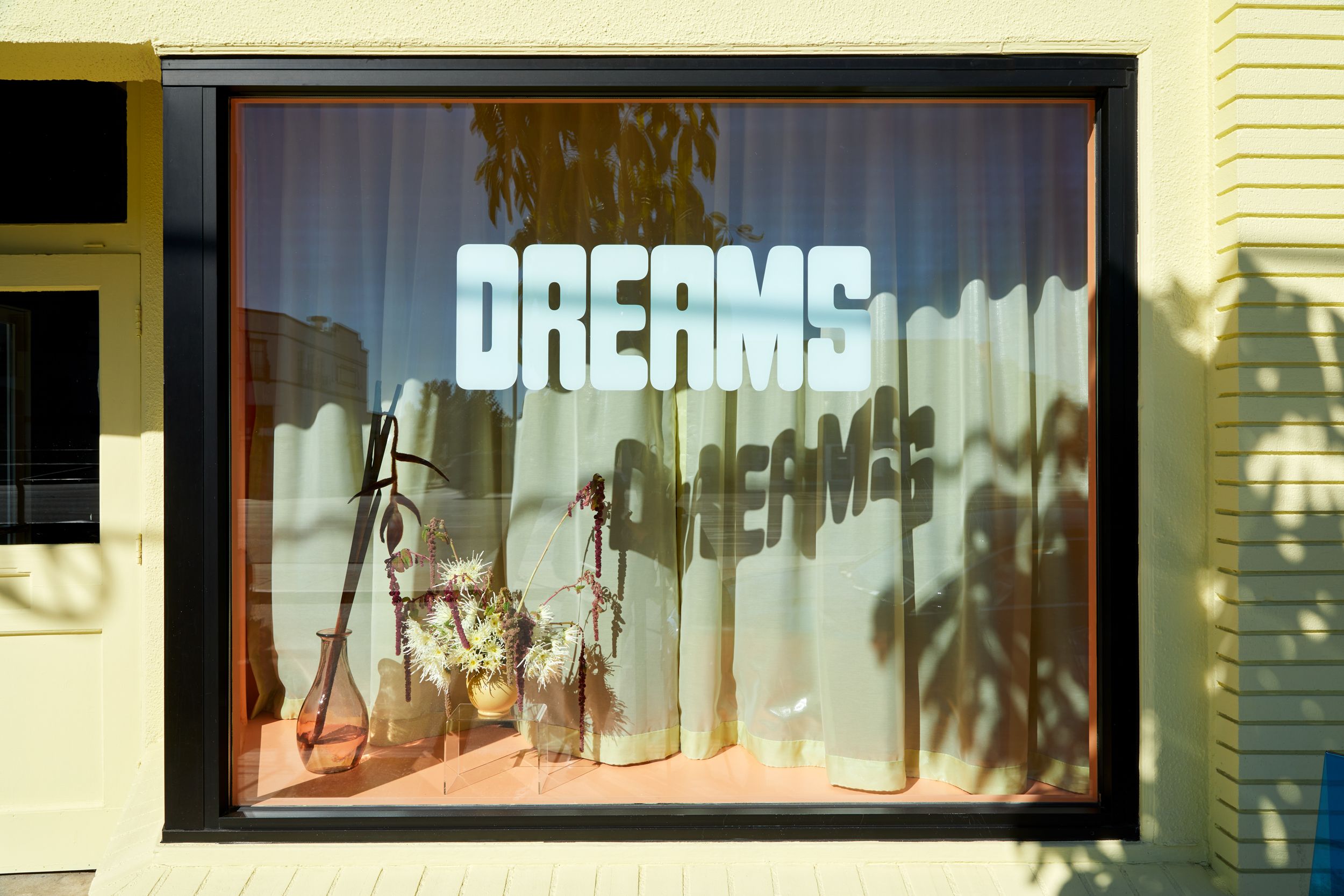 Dreams is a Los Angeles-based concept store. Designed by AdiGoodrich of Sing-Sing, its surrealist interior features dreamy details from floor to ceiling.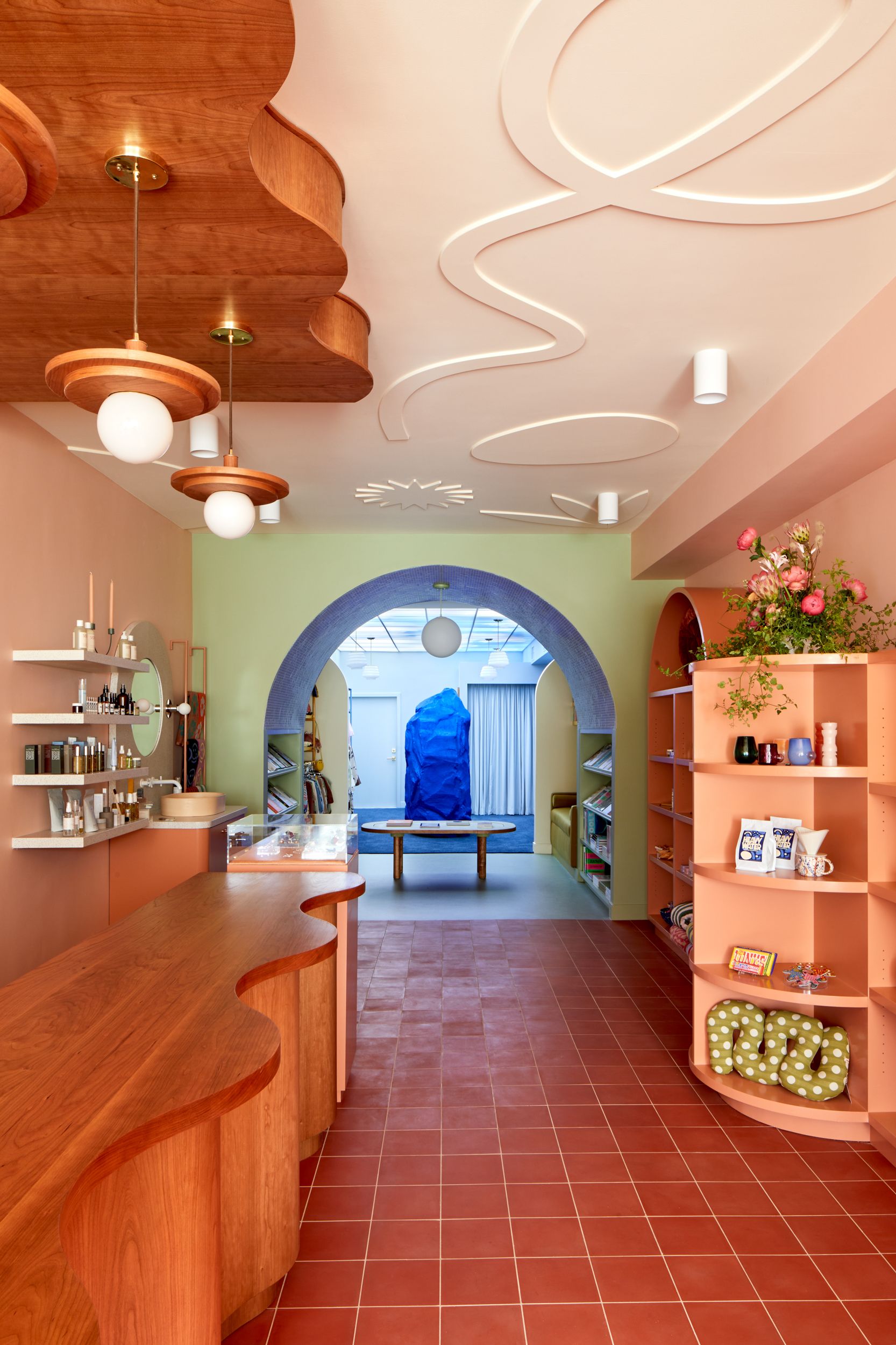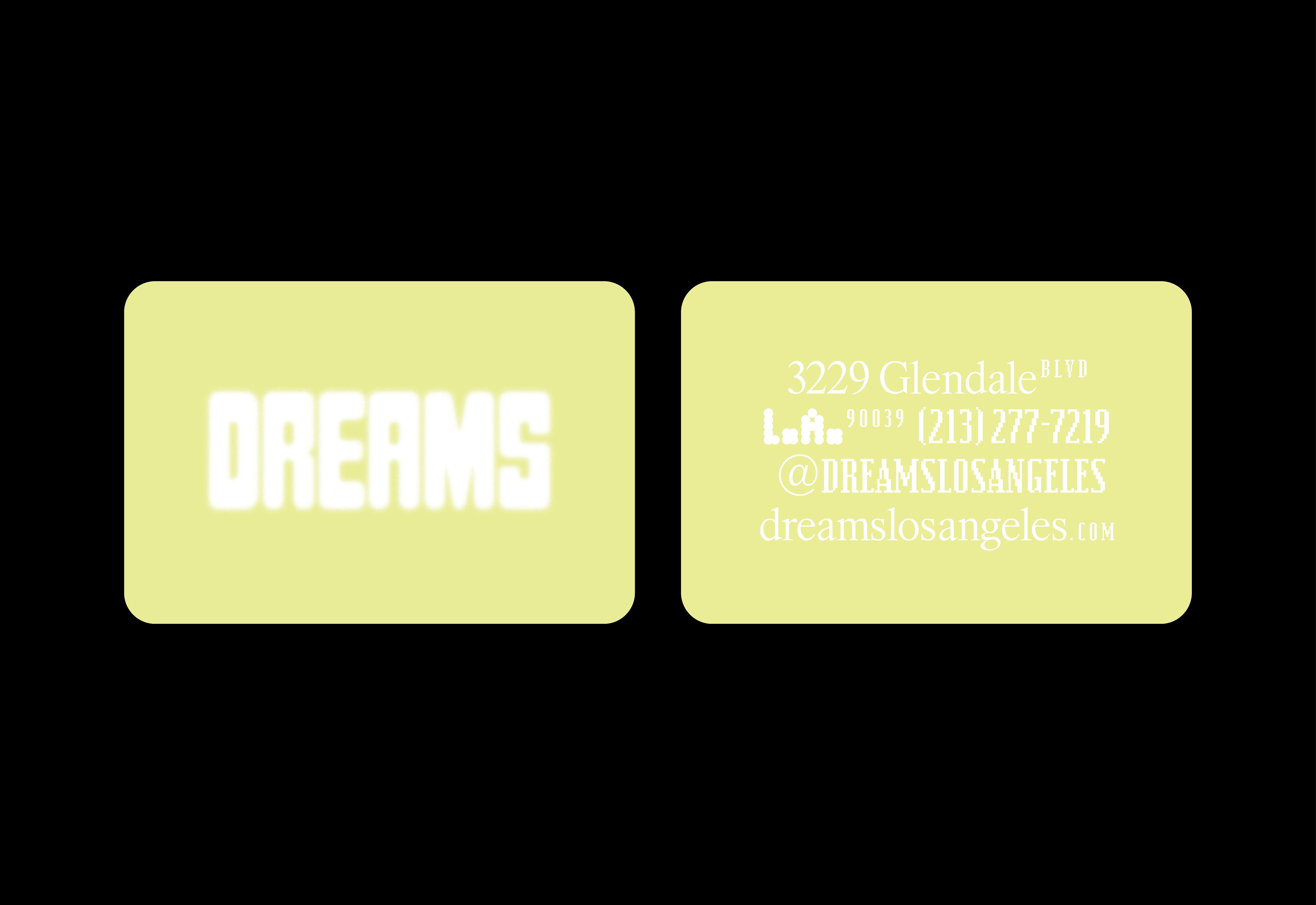 The identity is anchored by a strong logotype with softly blurred edges used in concert with a toolkit of eclectic type (an elegant serif, glitchy pixelated font, and bubbly display text) and surreal illustrations by JuliaDufossé that add texture and intrigue to the brand's communications.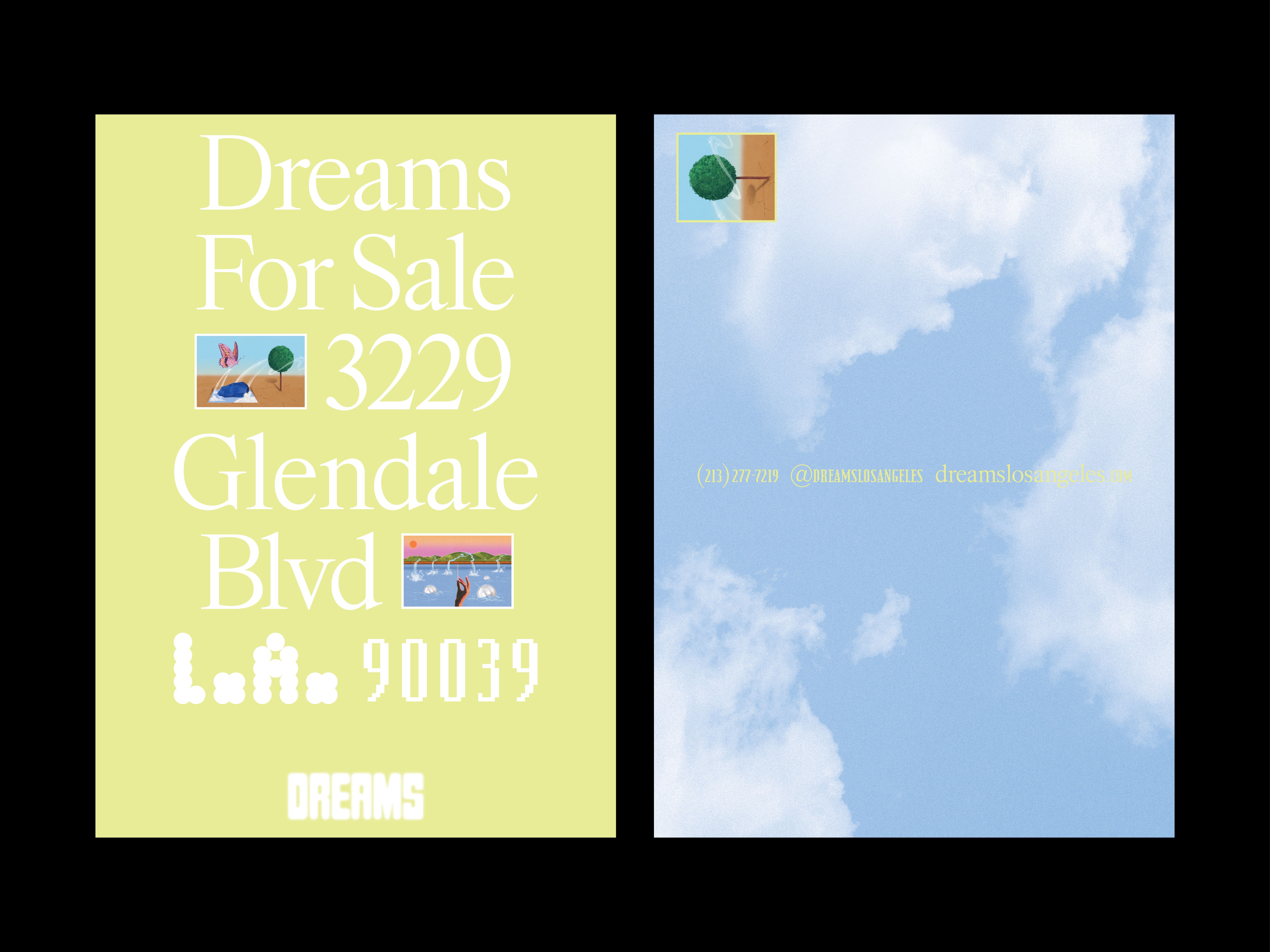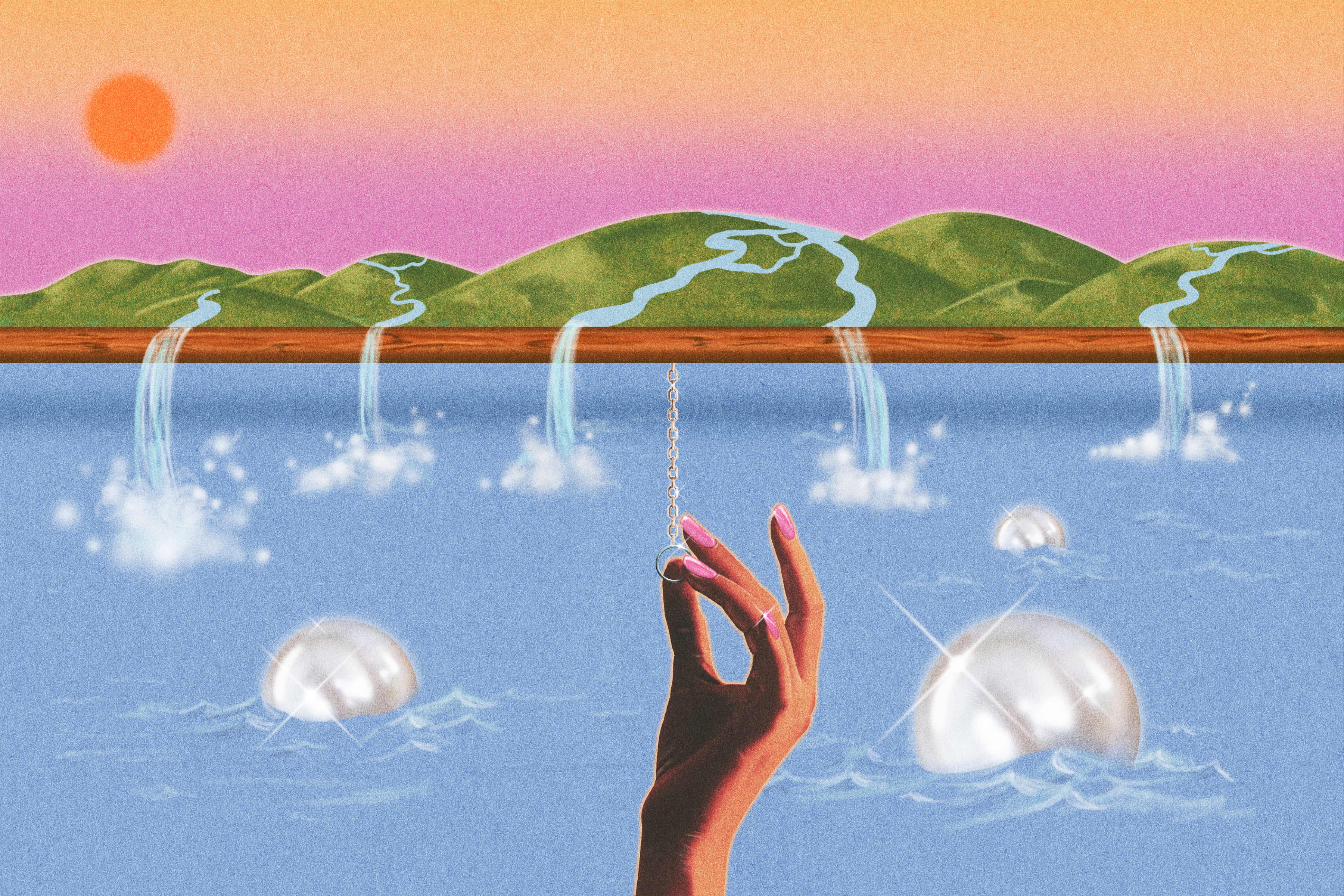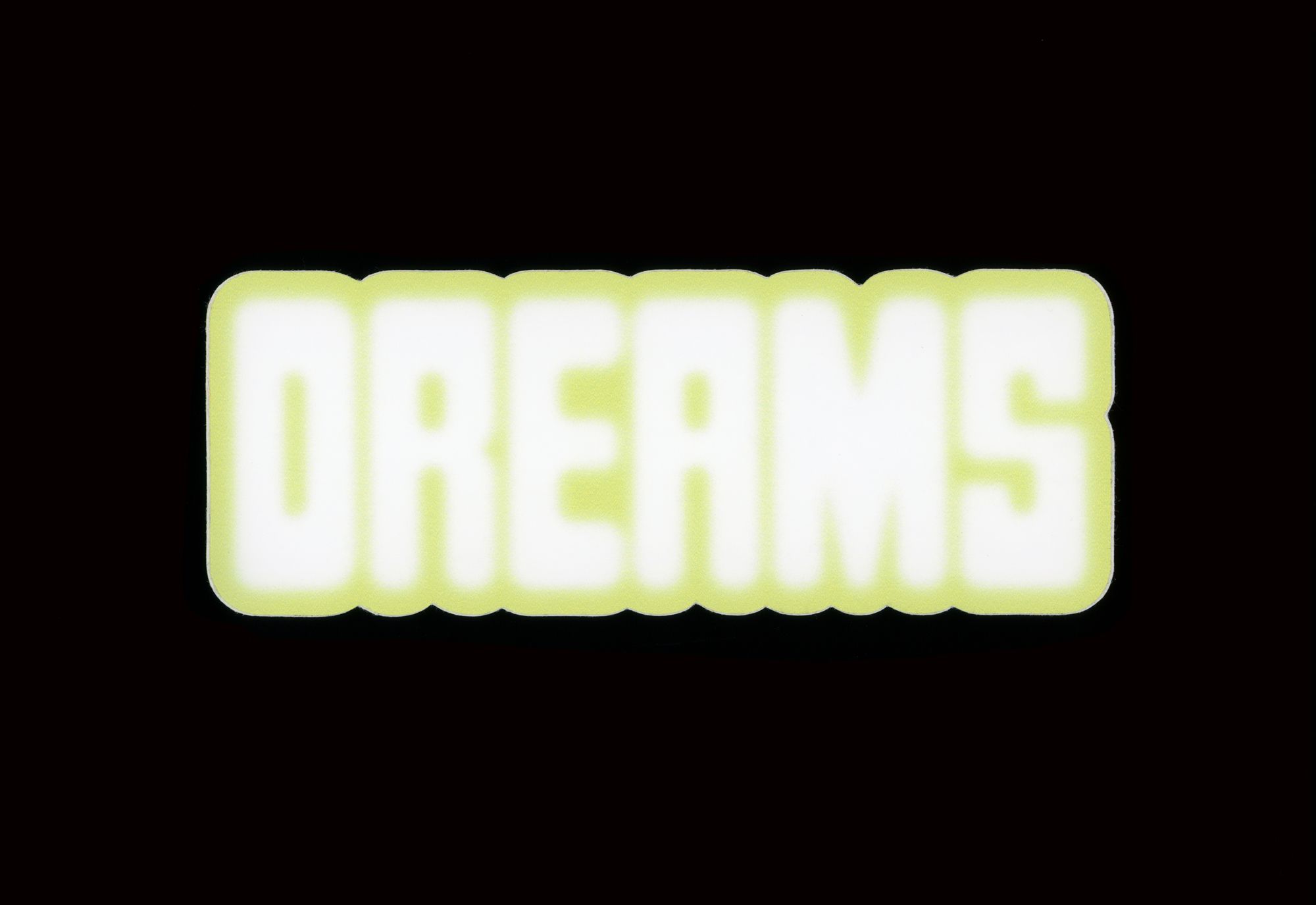 To promote the shop's opening, we created evocative postcards advertising a phone number that reaches thiscrypticvoicemail.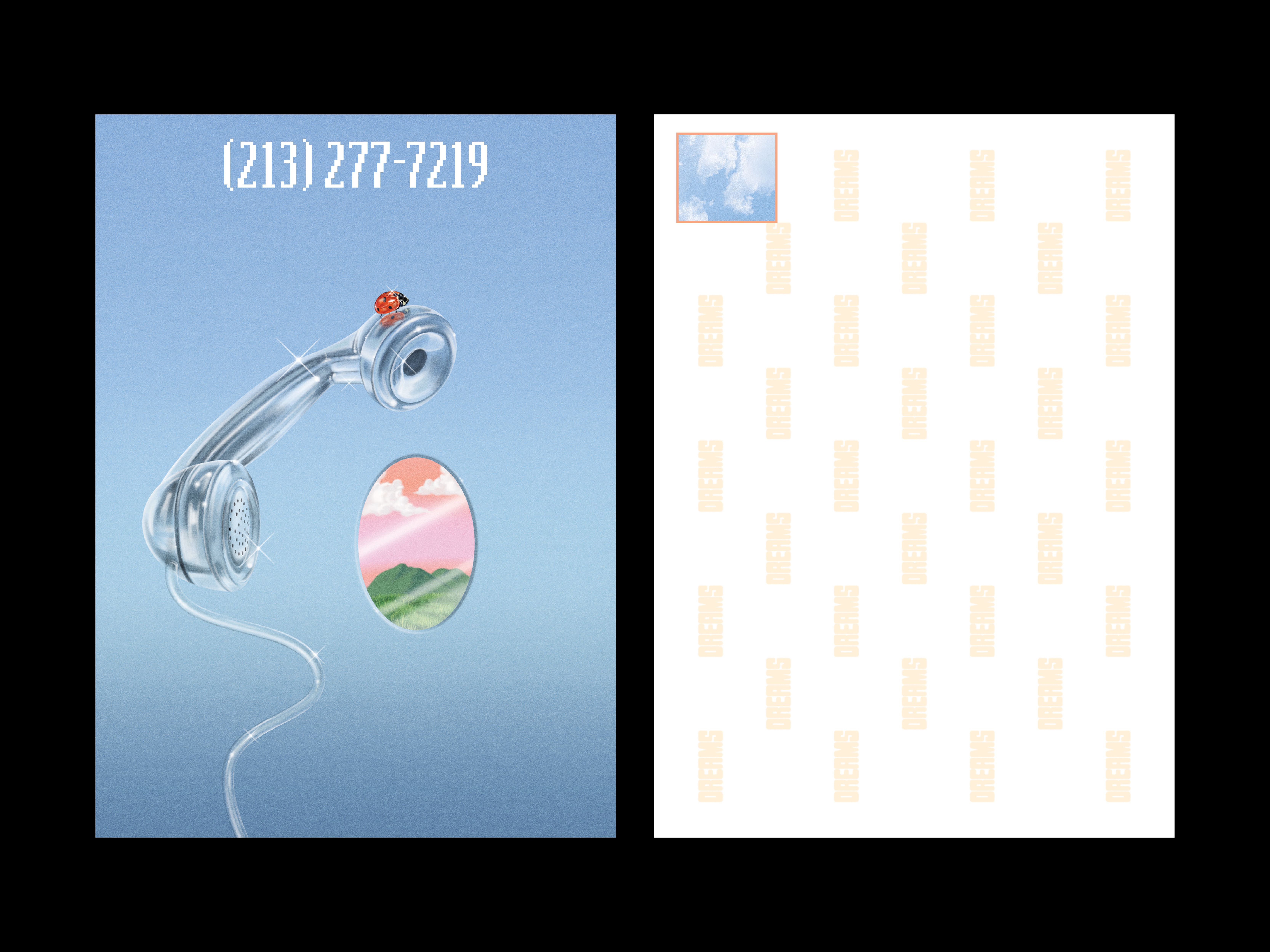 Details from the shop interior also influenced our visual identity—most notably, clouds from an illuminated ceiling in Dreams' back room, which appear across collateral like custom tissue paper and hangtags.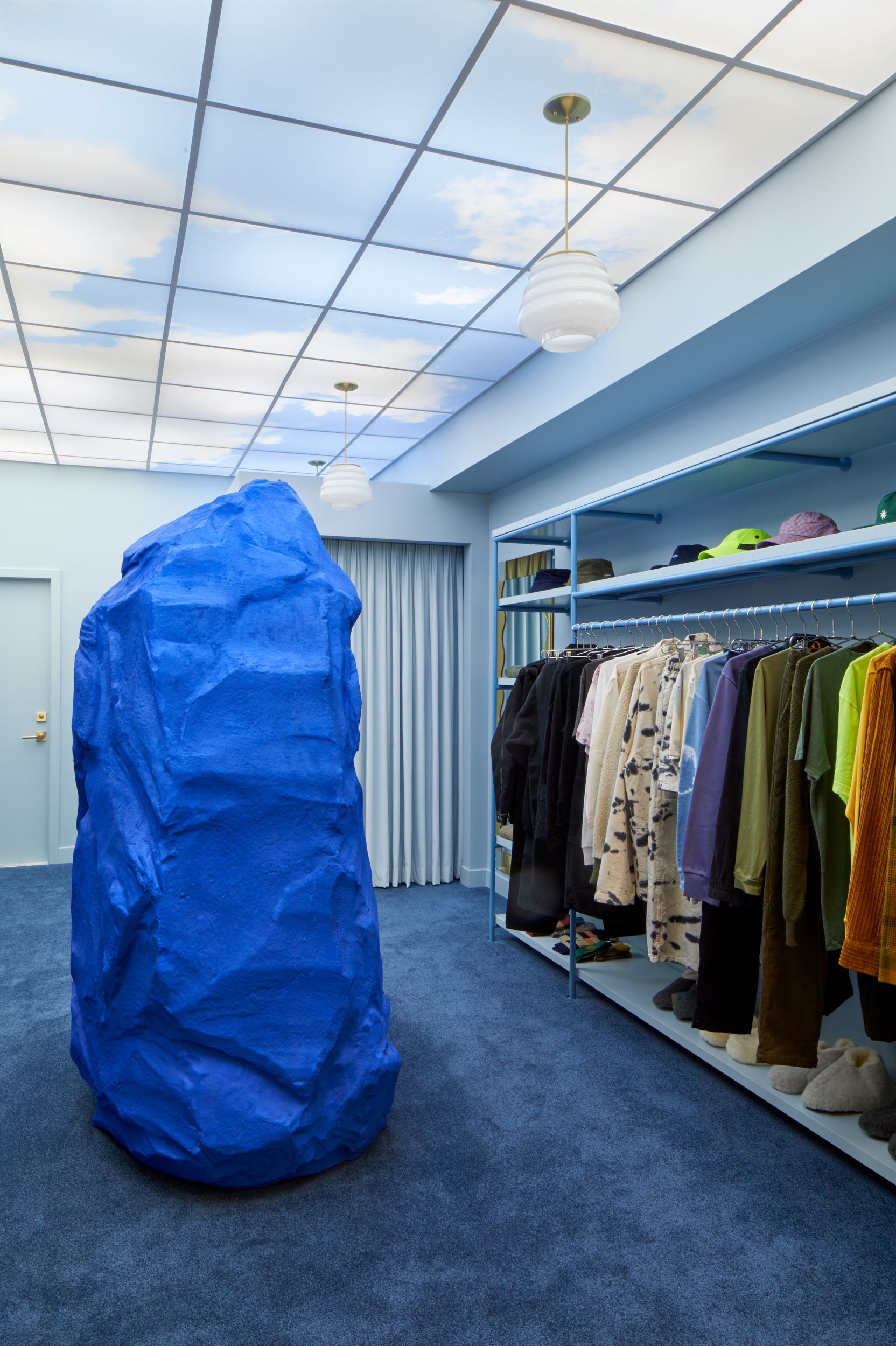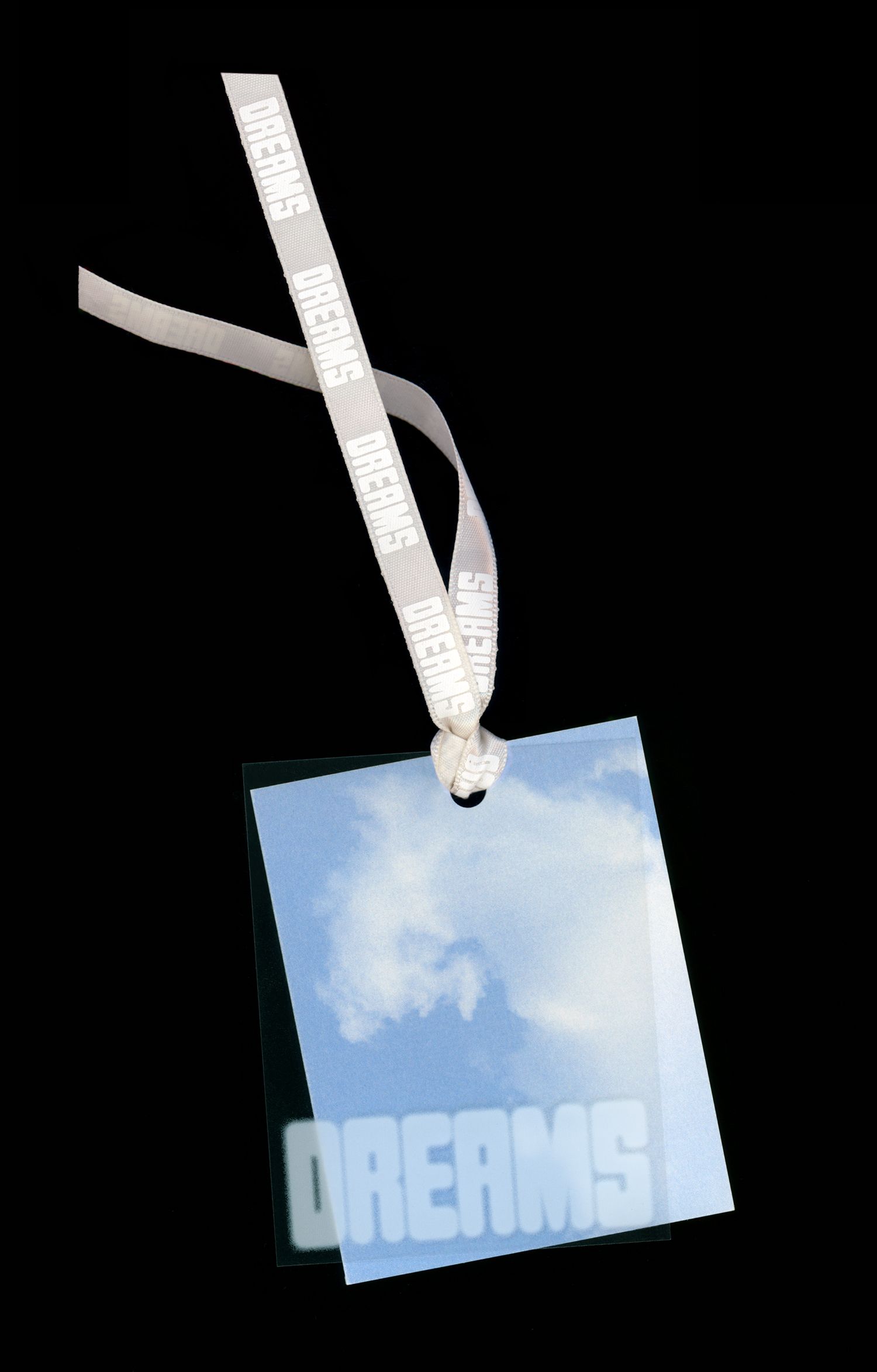 The motif was futher expanded upon in a dreamy landing page of randomly drifting logos, evoking a cloudy sky.
We also created custom packing materials, gift cards, totes, and signage, as well as select copywriting, like the message on this tape: "Dreams inside: Handle with care."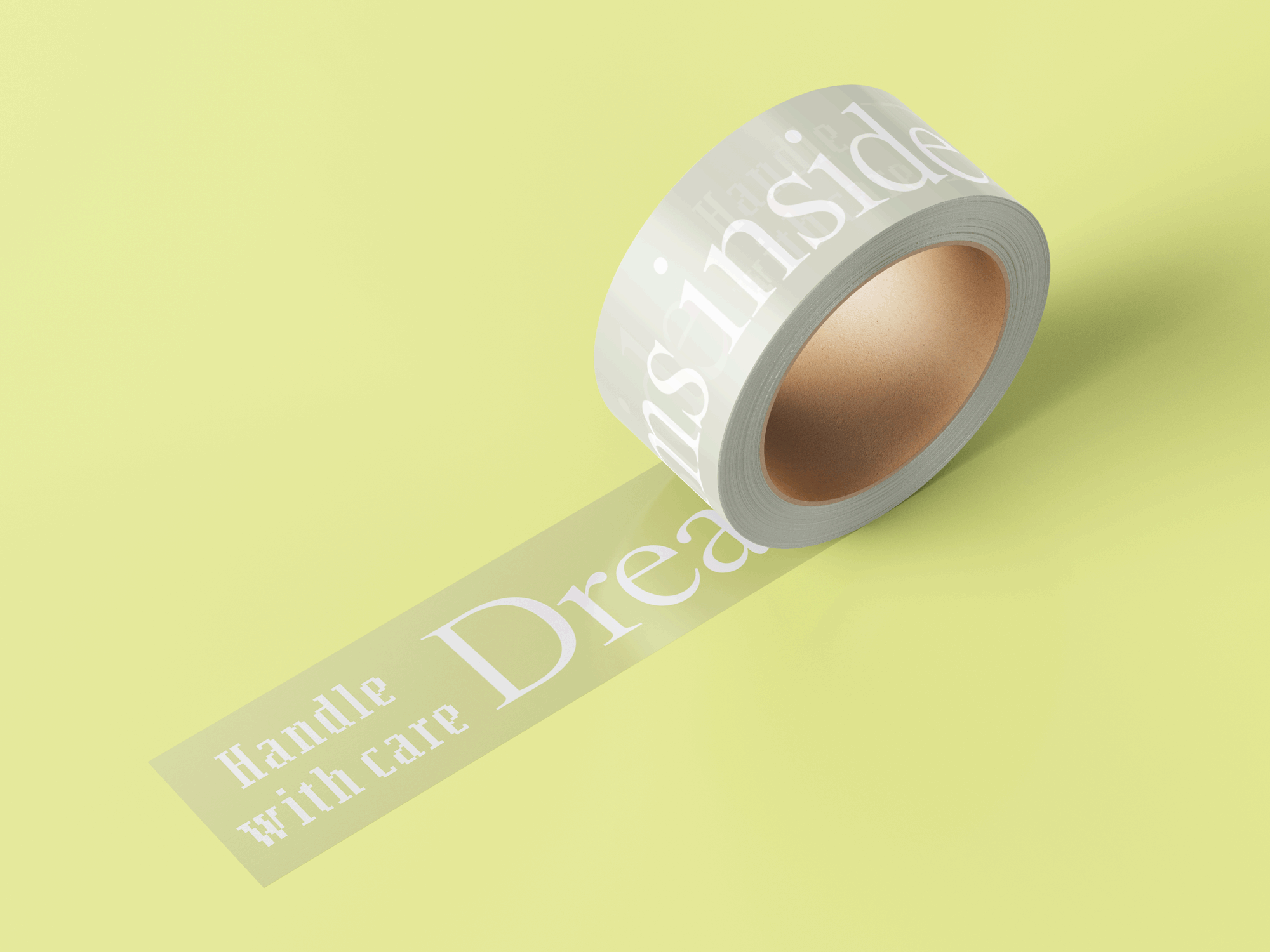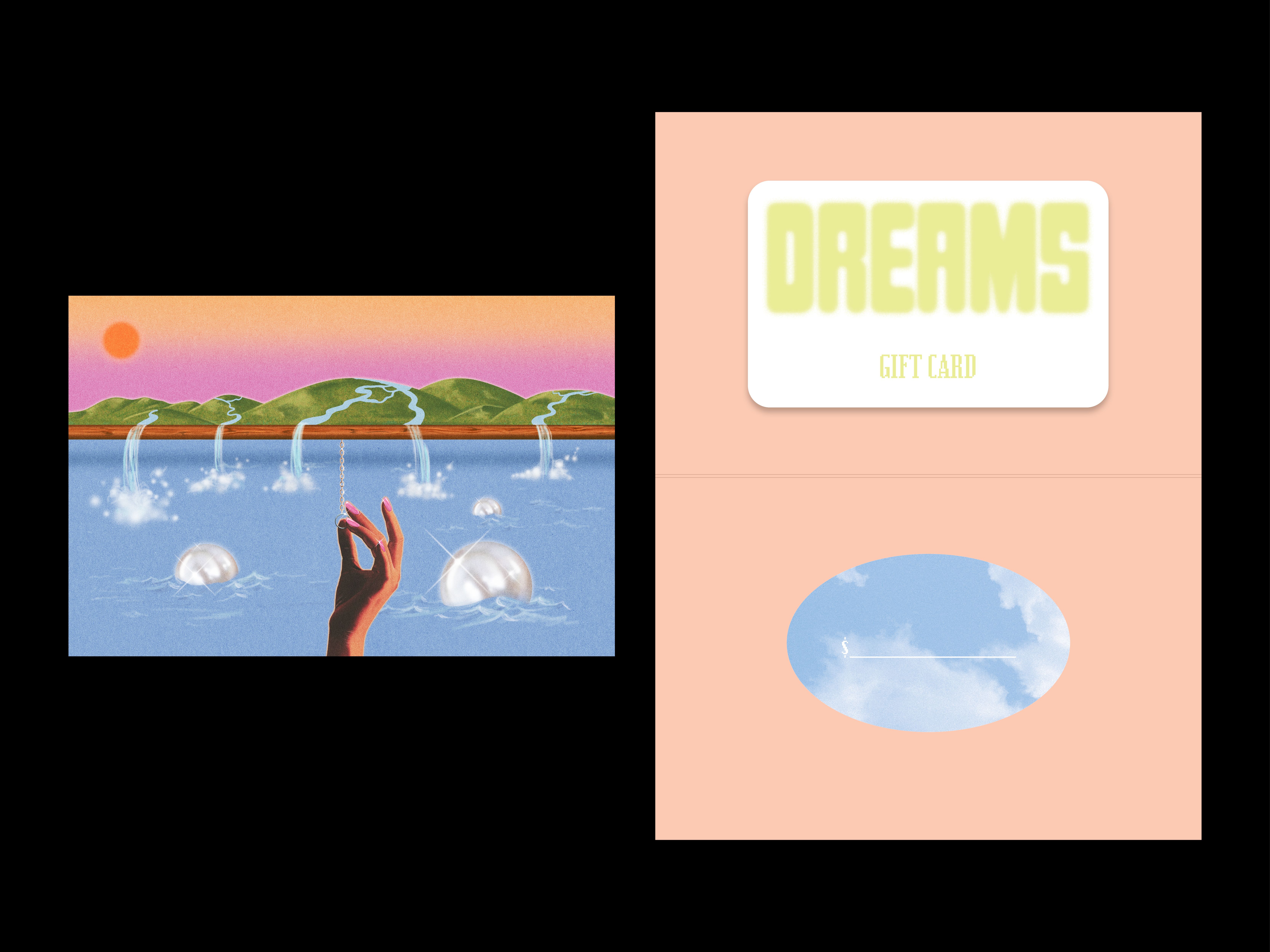 Shop concept: Monica Navarro, Adi Goodrich
Interior design: Adi Goodrich, Sing-Sing
Illustration: Julia Dufossé
Voicemail: Nico Yaryan
Designed with: Élise Rigollet
Shop photography: Ye Rin Mok, Adi Goodrich, Dreams