Florida! edited by Gabrielle Calise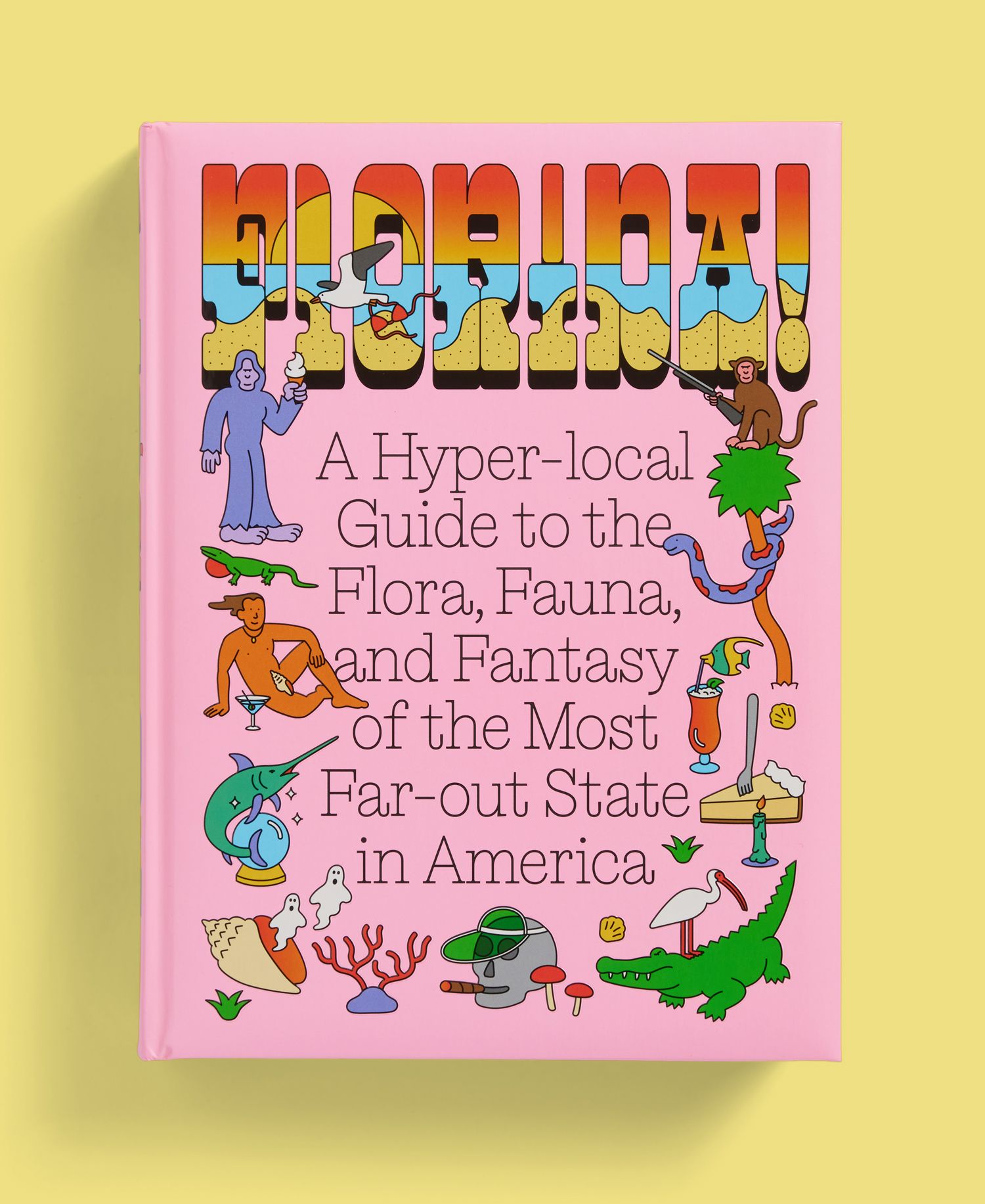 Florida! is A24's guide to "the most far-out state in America." The book's puffy, foam-padded cover evokes pool inflatables, while embossed title typography references classic postcards—these design choices, coupled with tongue in cheek illustrations, make it clear from the very beginning that this is no ordinary travel guide.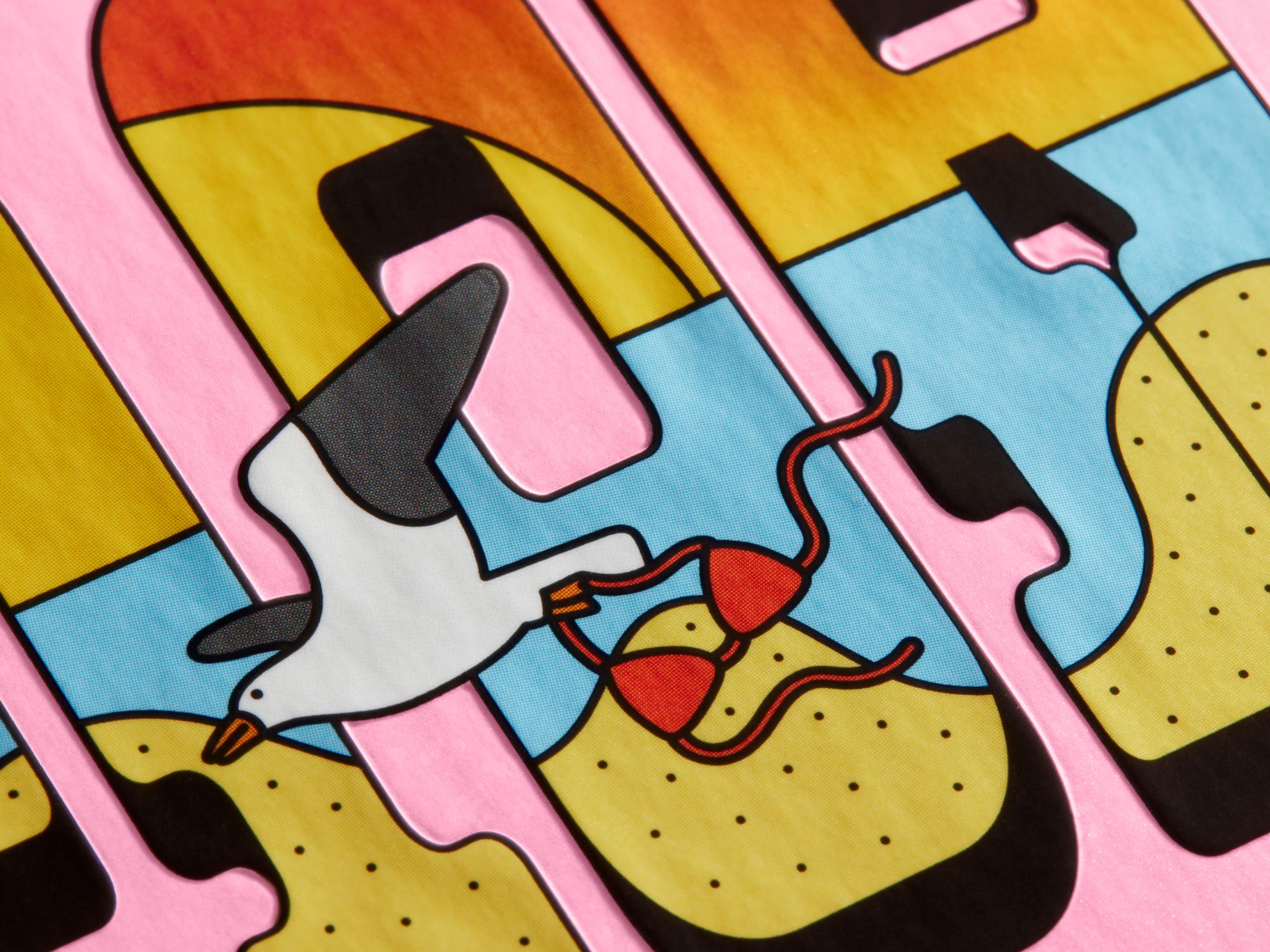 "Florida Pink" is used throughout the project, evoking the state's flora, fauna, and architecture. Additional colors define each chapter. This palette is also employed throughout the book's illustrations.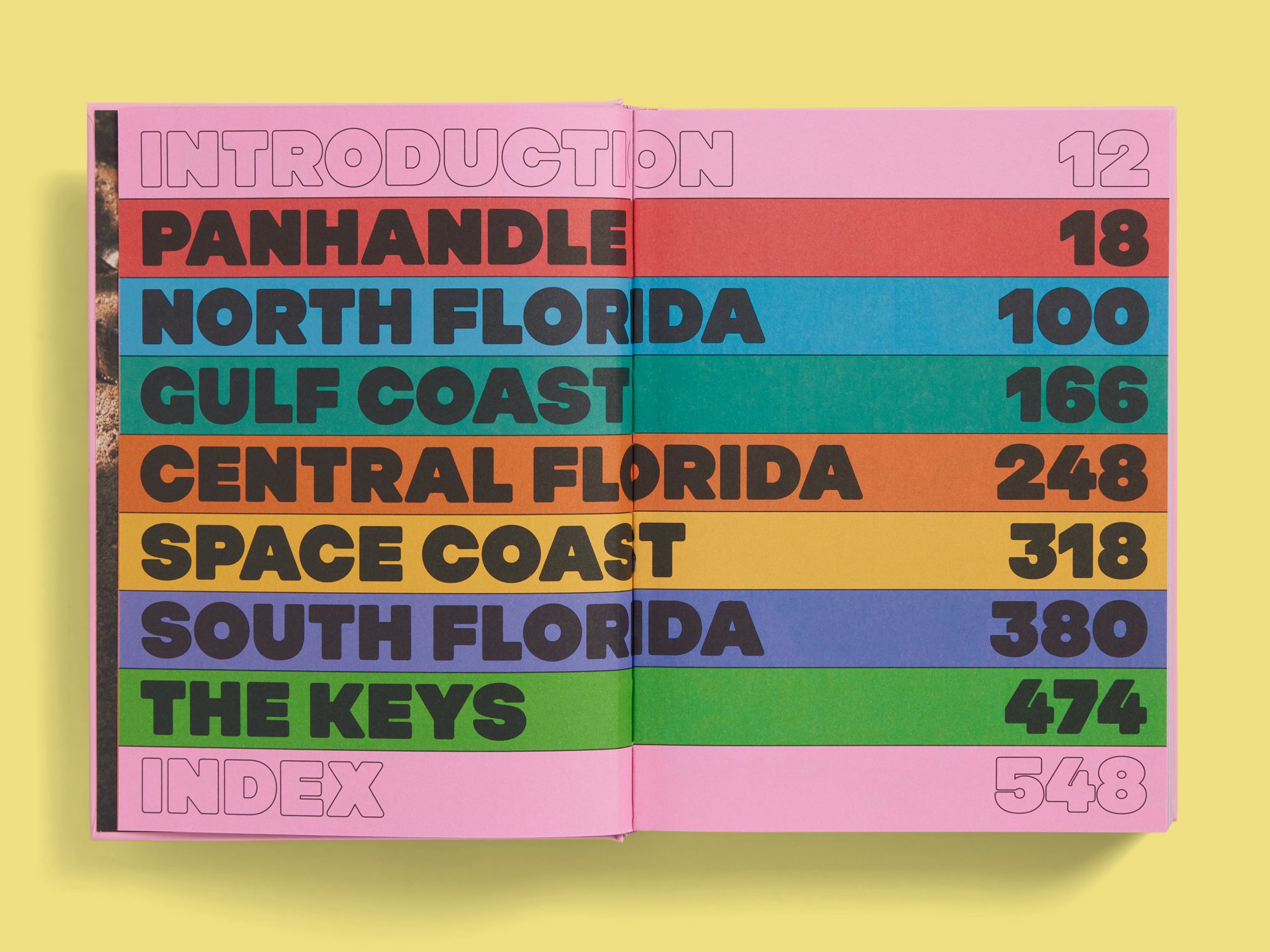 Every chapter begins with an illustrated fold-out map that doubles as a mini table of contents, highlighting featured locations.
From the start, we worked closely with the A24 team to establish an inviting structure for this chunky, 574-page book, teasing out opportunities for graphic moments such as these instructional "Florida Skills," which include tips like how to fight a shark, drive in Miami, and make a Cuban sandwich.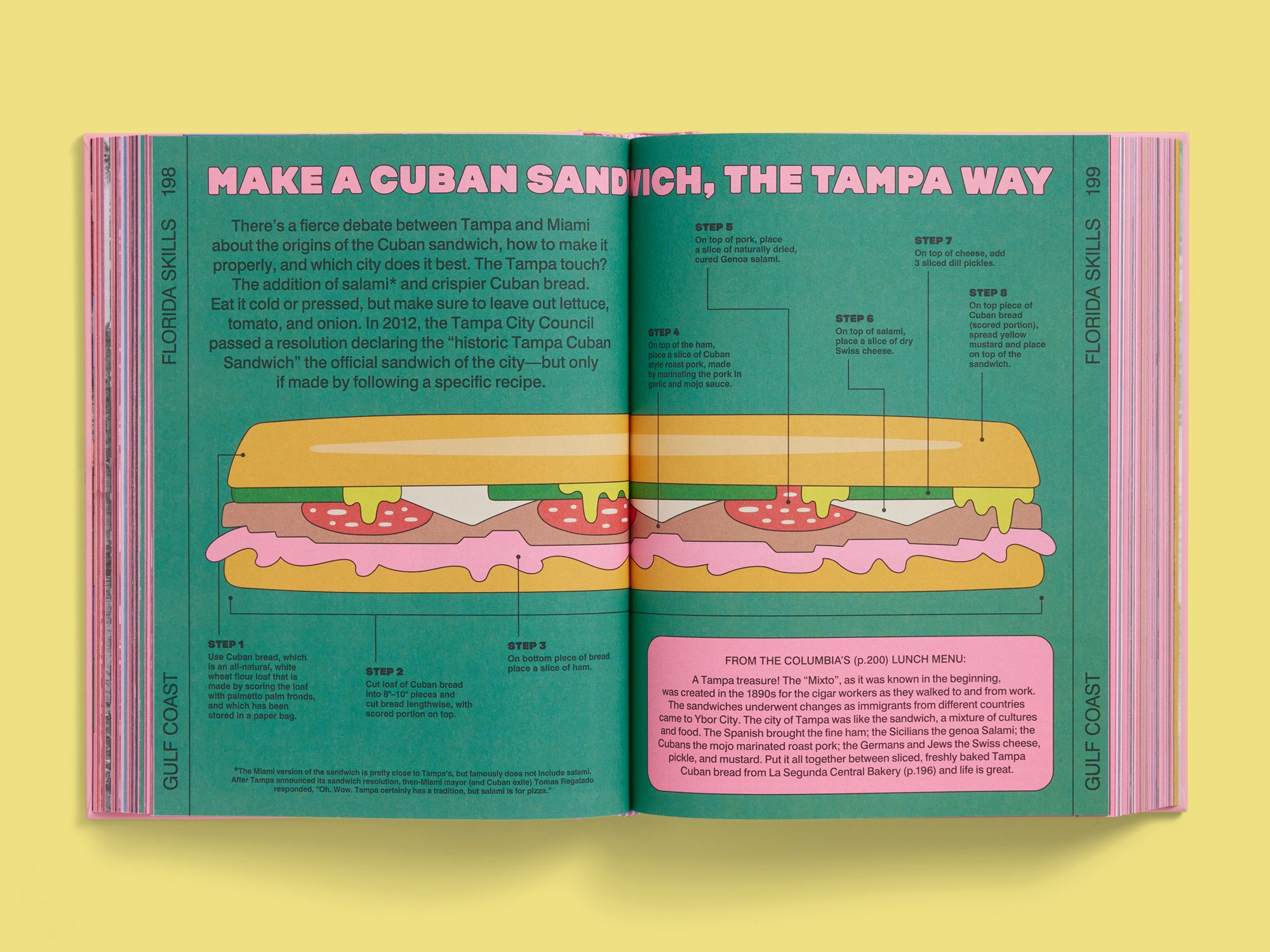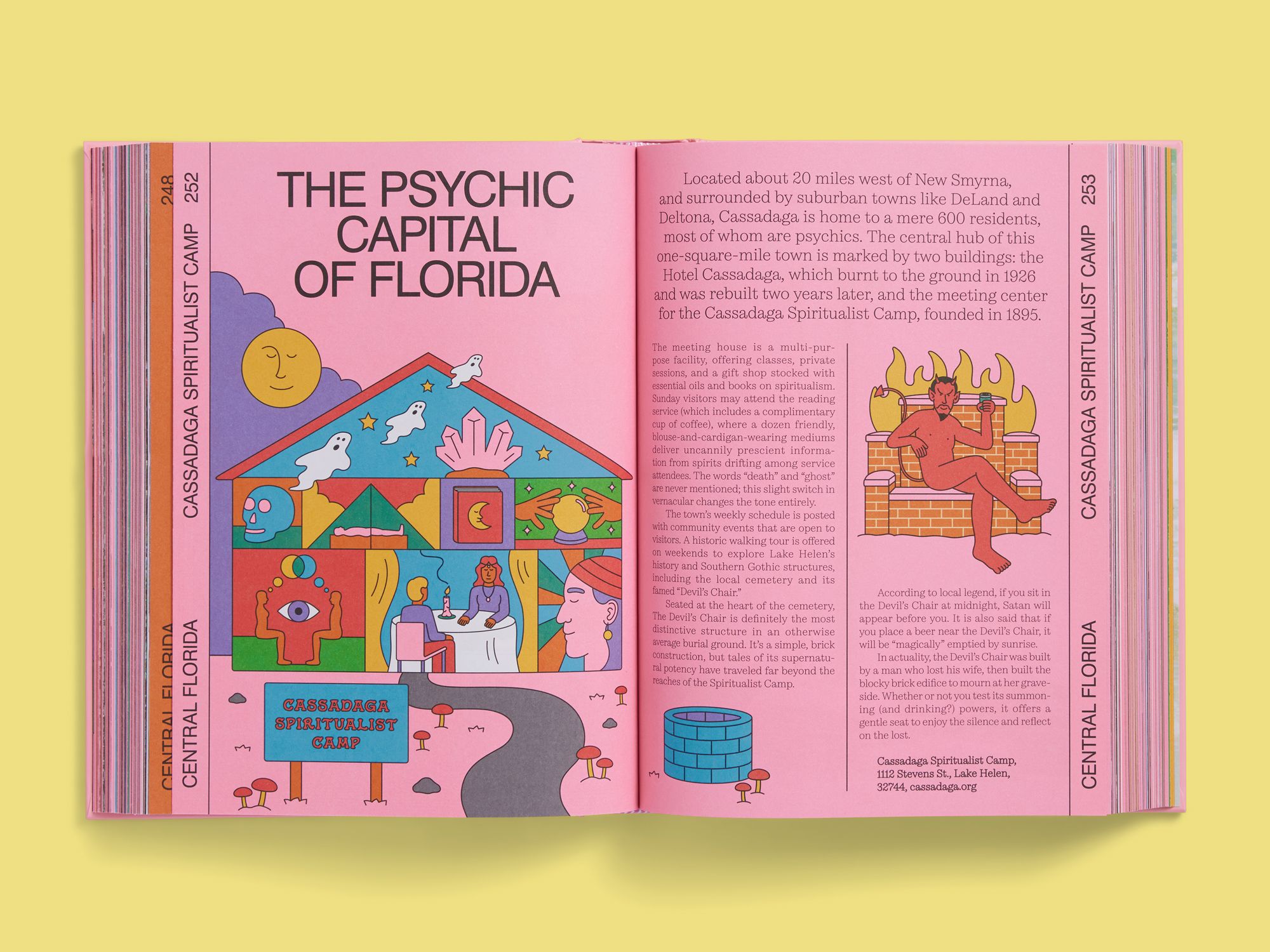 Other recurring sections include "Perfect Florida Day," recommendations from natives like Brooklynn Prince and Lance Oppenheim; "Neighbors," interviews with personalities including author Jeff VanderMeer and Tiger Lee, the owner of a pirate supply store; and "Florida Stories," first person essays by local writers.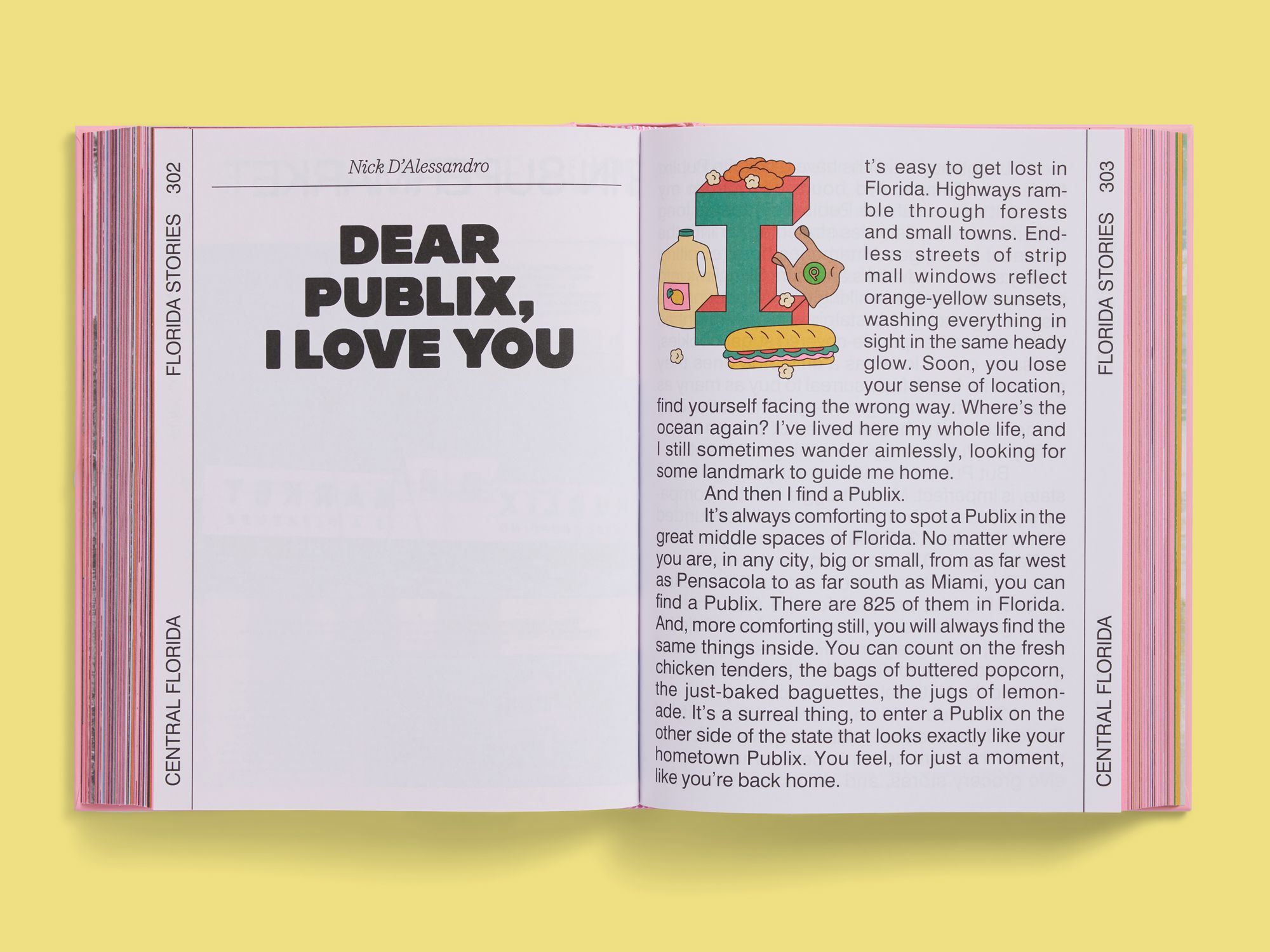 The book combines an eclectic mix of vintage photographs and ephemera as well as contemporary images, which we helped source and curate.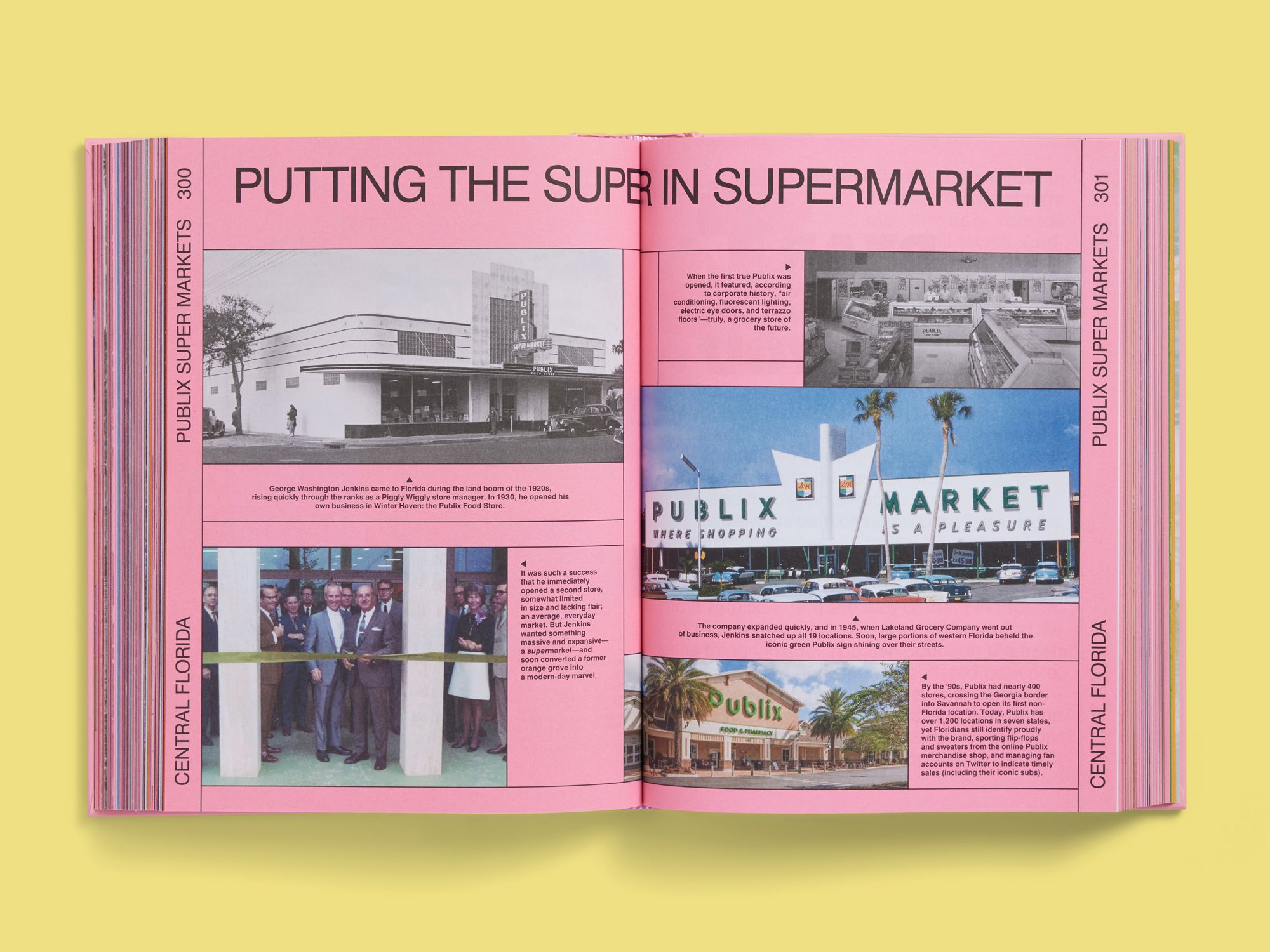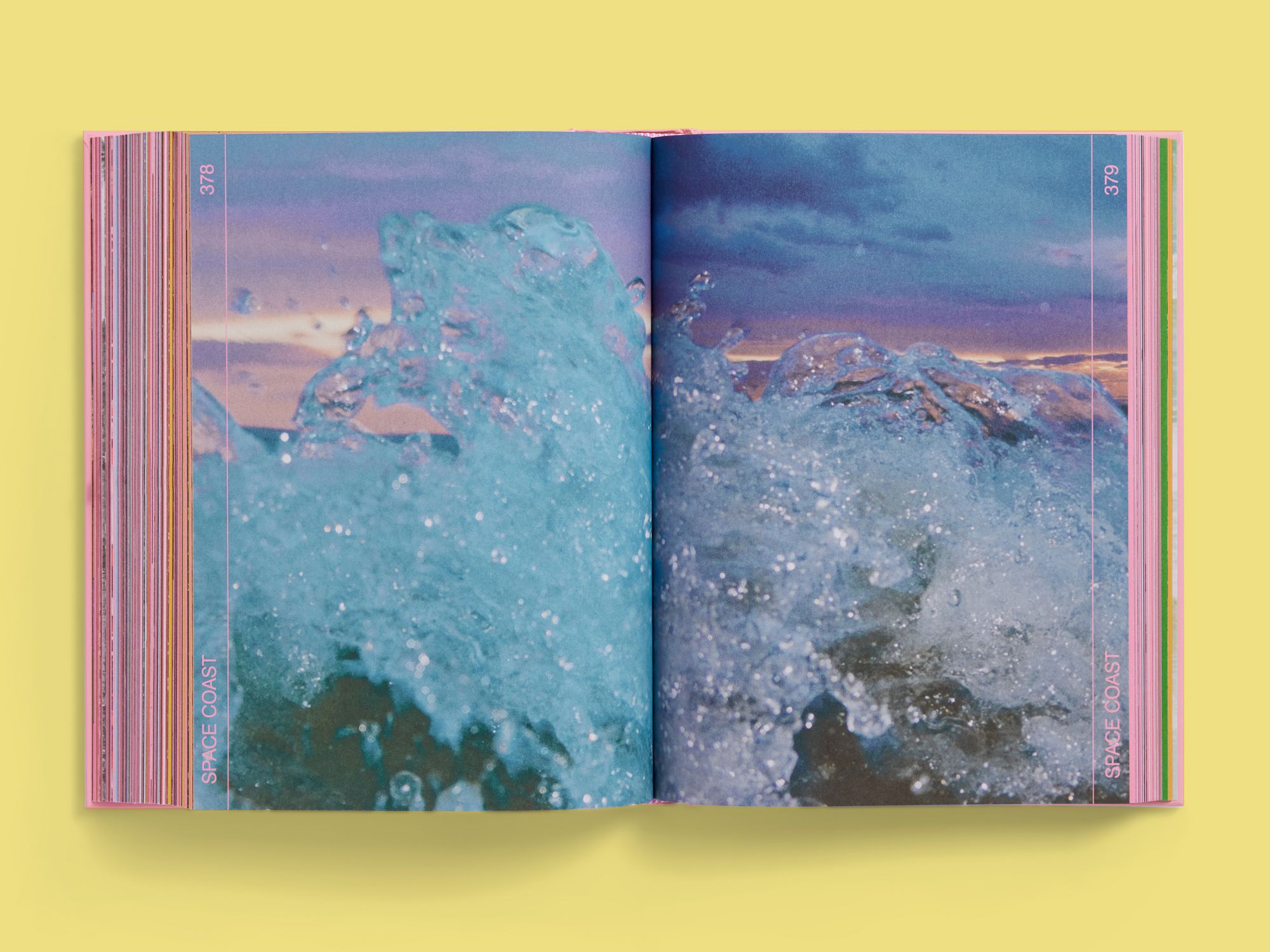 From cover to cover, the book is also packed with illustration by Florida-native GabrielAlcala. This art provides a strong visual anchor to the guide's aesthetically varied images. It also served as a practical way to include engaging visuals when suitable photography was not available.
The book's aforementioned pink pages combined with a system of rules that outline images, type, and text boxes and demarcate prominent folios on the side of each page, further anchor this varied content. The strong folios also serve as useful wayfinding and provide a sense of location throughout the book.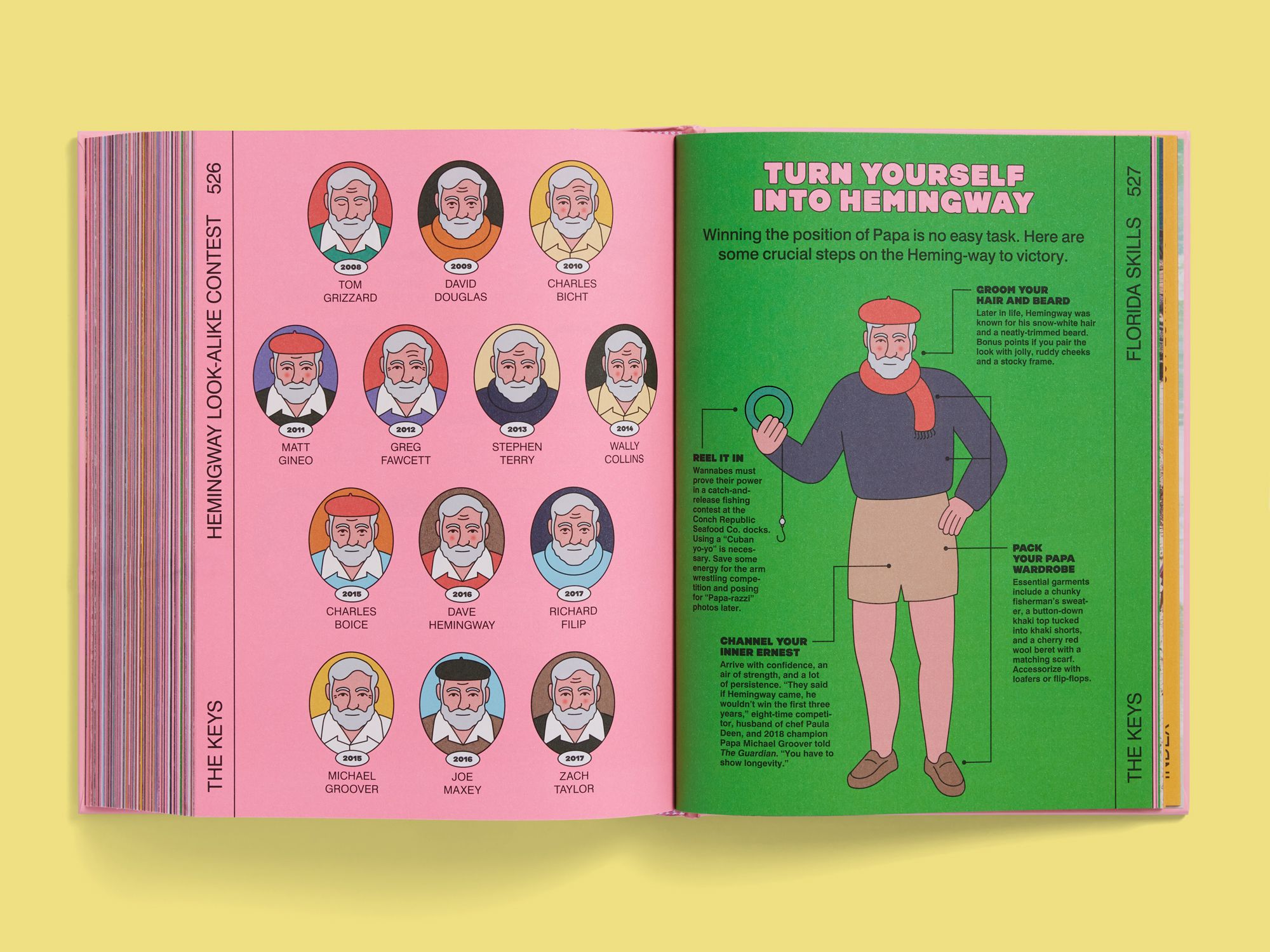 Designed and art directed with Jordi Ng
Illustrations by Gabriel Alcaca
Edited by Gabrielle Calise
Photo editing by Kyra Goldstein, Shayan Saalabi
Head of A24 Publishing: Perrin Drumm
Book photography by A24