Crossroads: 1945 to Now identity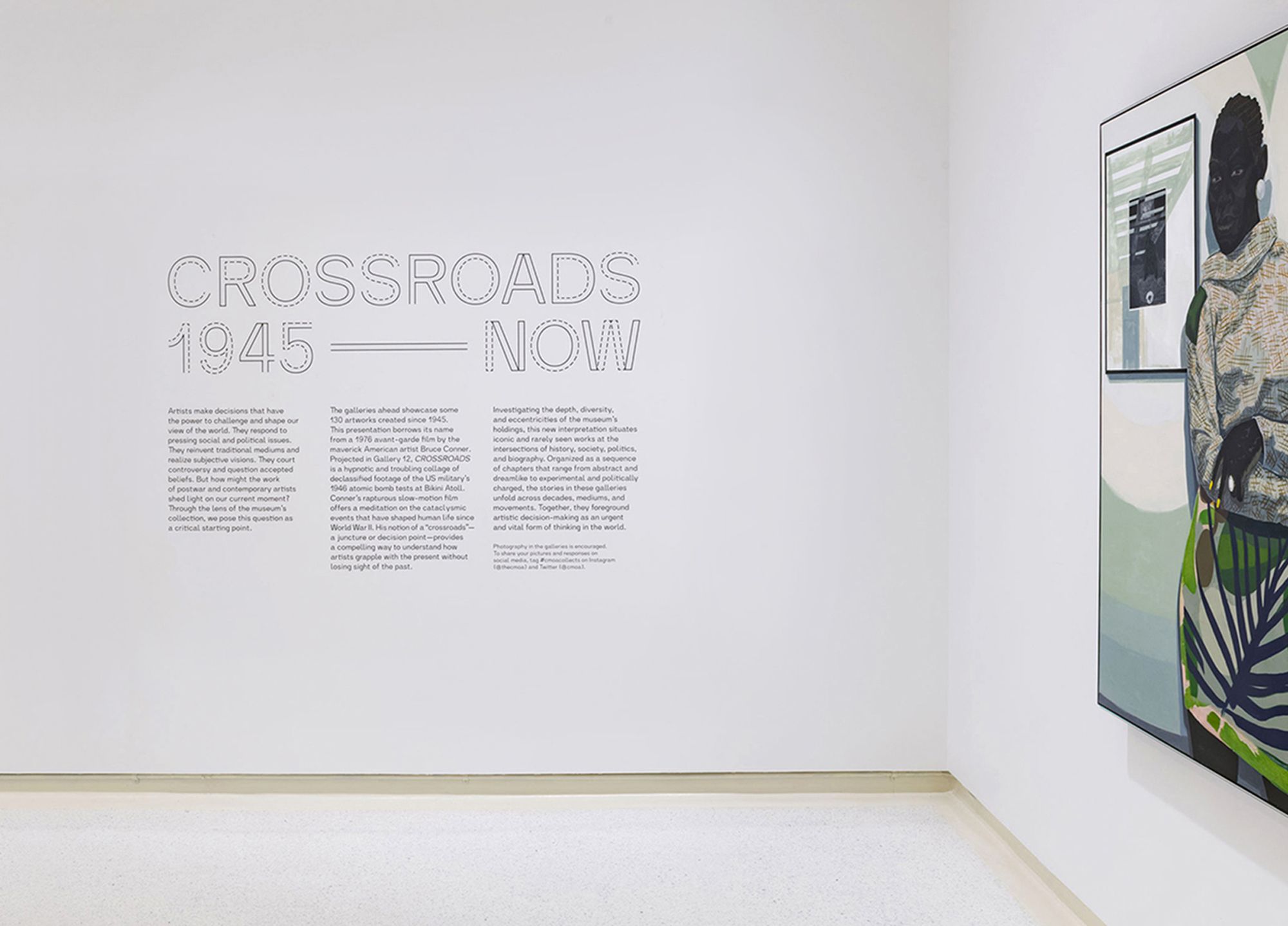 We developed a visual identity, exhibition graphics, and wayfinding for Crossroads: 1945 to Now, an expansive reinstallation of the CarnegieMuseumofArt's postwar and contemporary galleries placing artists at the intersection of history and society.
The show is named for Bruce Conner's 1976 film of atomic blasts at Bikini Atoll, and is organized into eight 'chapters' highlighting artists' responses to the forces shaping our world. It includes work by Louise Bourgeois, Keith Haring, Alex Katz, Ellsworth Kelly, Kerry James Marshall, Pope.L, Cindy Sherman, and many others.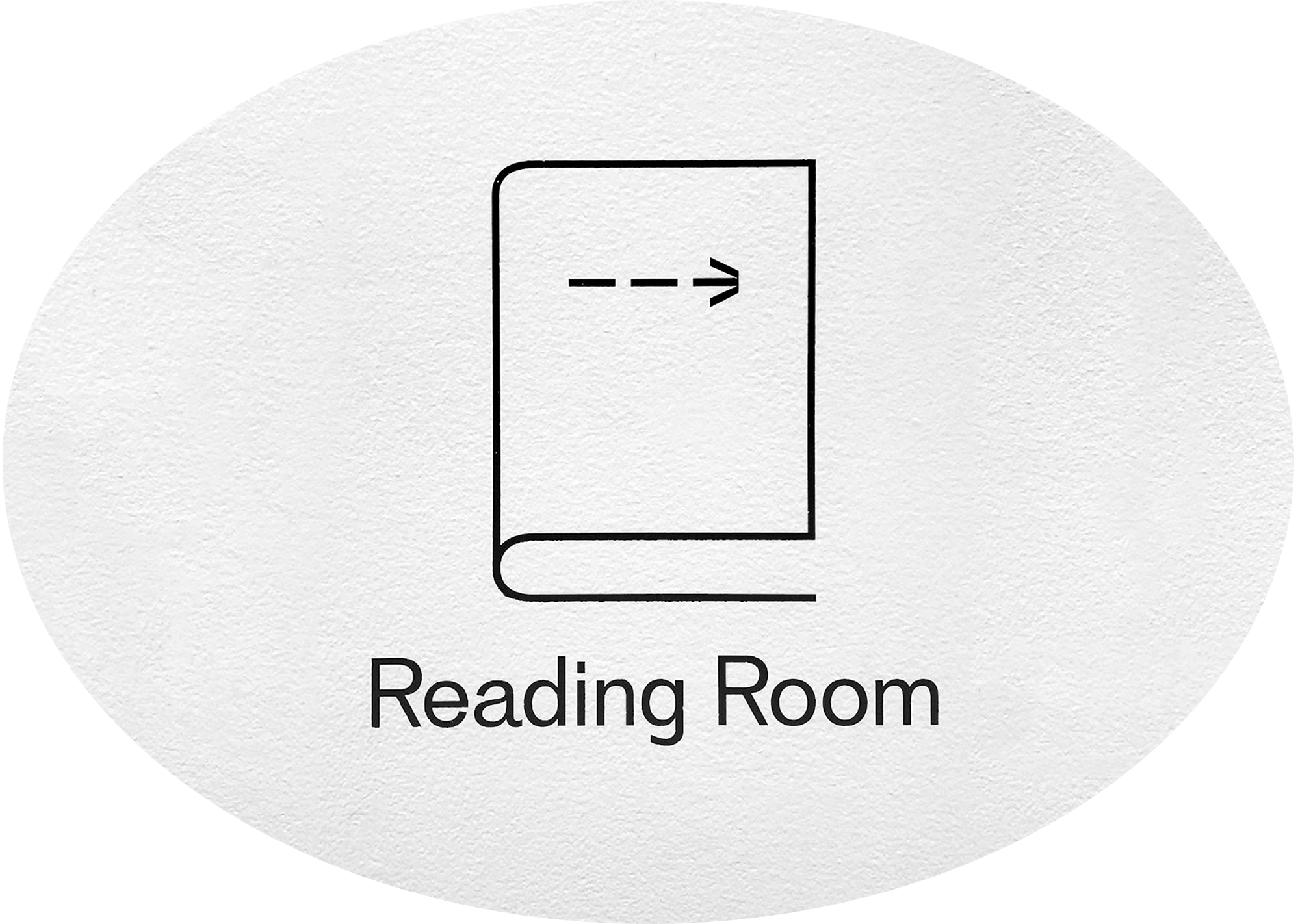 In addition to graphics and signage, we designed an educational gallery guide available as a takeaway at the exhibition.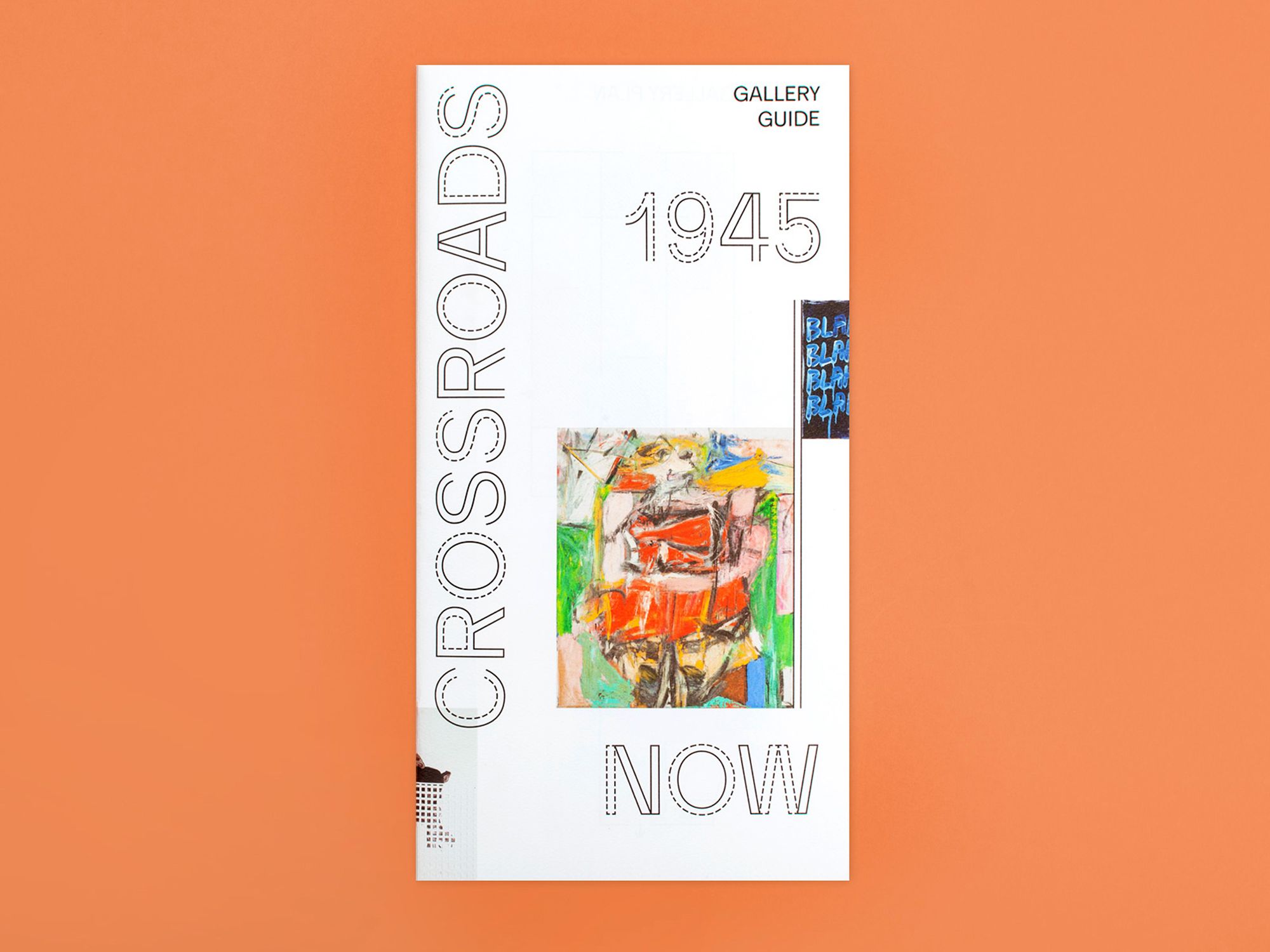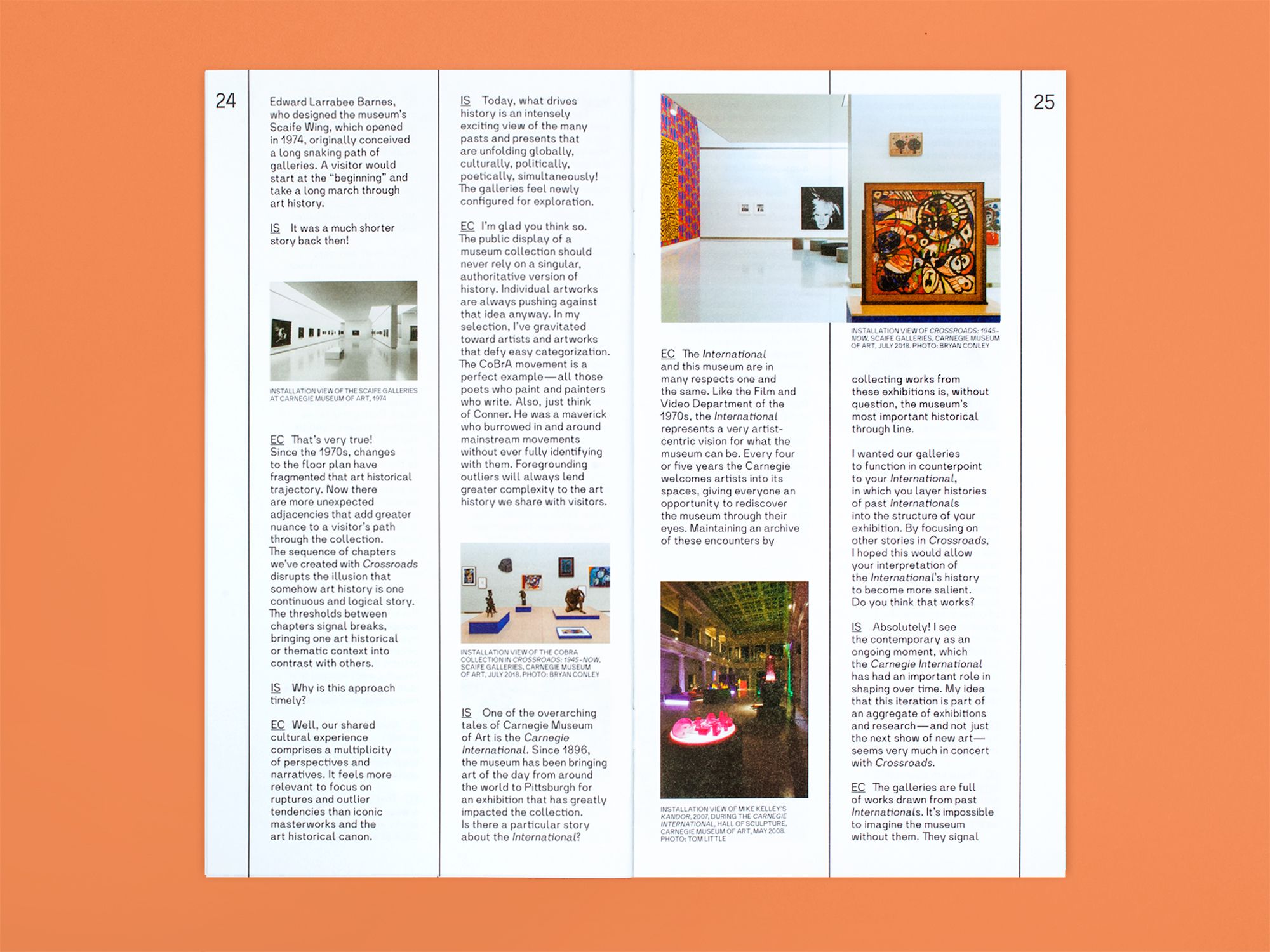 Curator: Eric Crosby
Director of Publishing: Matthew Newton
Editors: Colleen Kimes, Mimi Yiu
Curatorial Assistant: Hannah Turpin
Install photography: Bryan Conley