Google Roboto Serif specimen
"Getting Comfortable with Roboto Serif" is a specimen showcasing Google's variable typeface family, which was designed to create a comfortable reading experience. Highlighting this attribute, the specimen includes tips for reading comfortably, reading egonomics, and eye yoga.
The specimen is punctuated by orange-printed pages featured reading-related quotes, poems, and other literary excerpts. A wavy diecut edge further softens the pages and evokes feelings of comfort.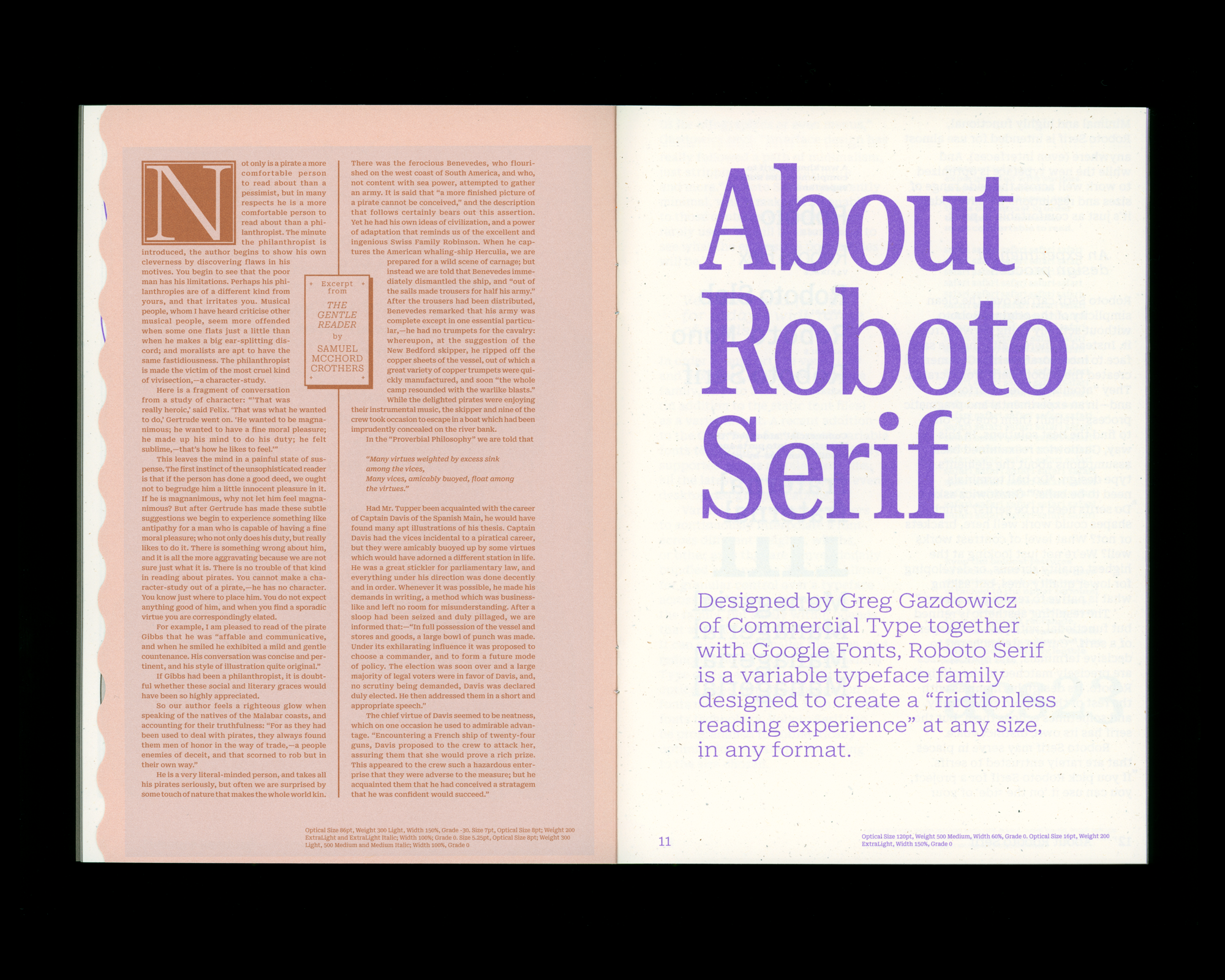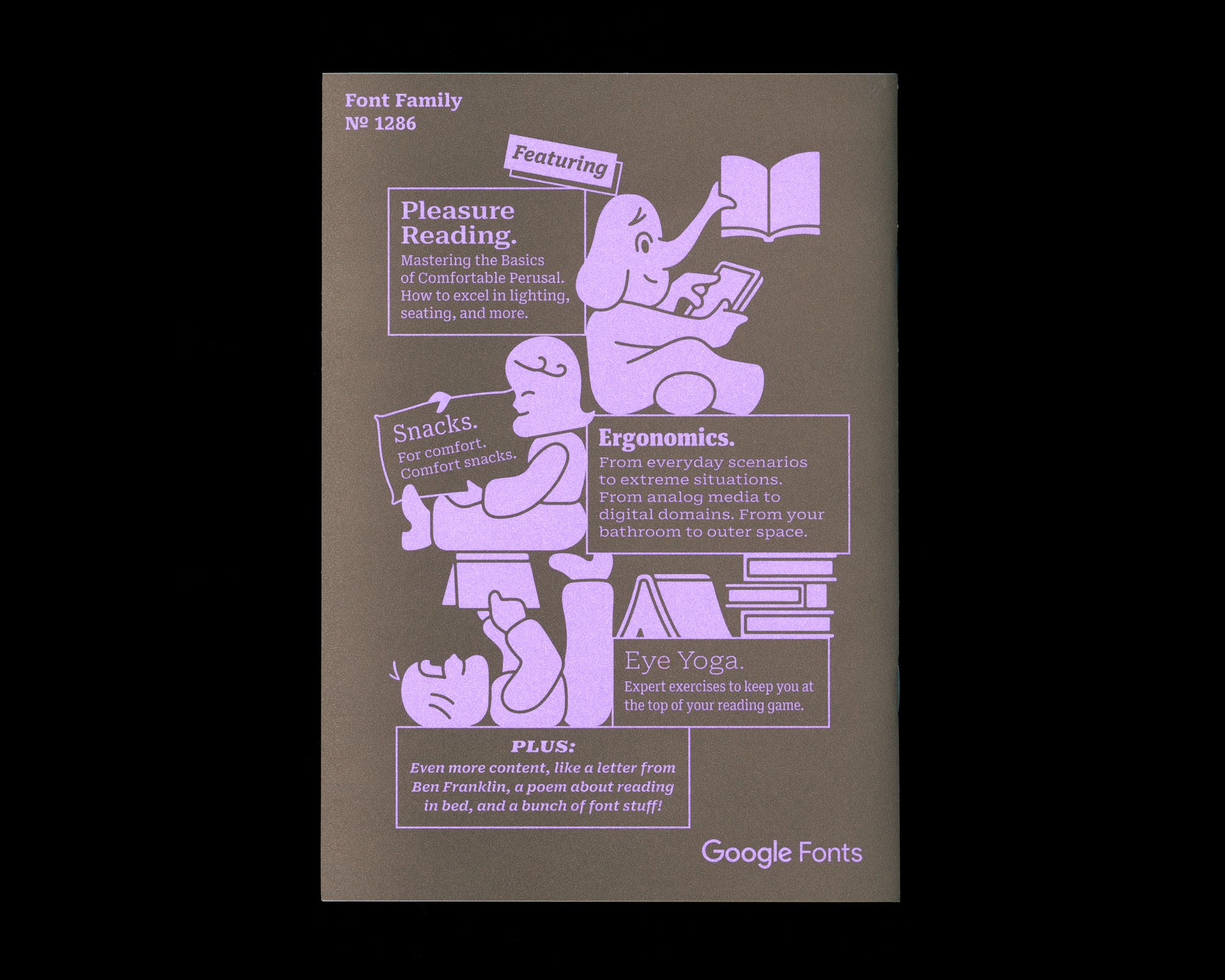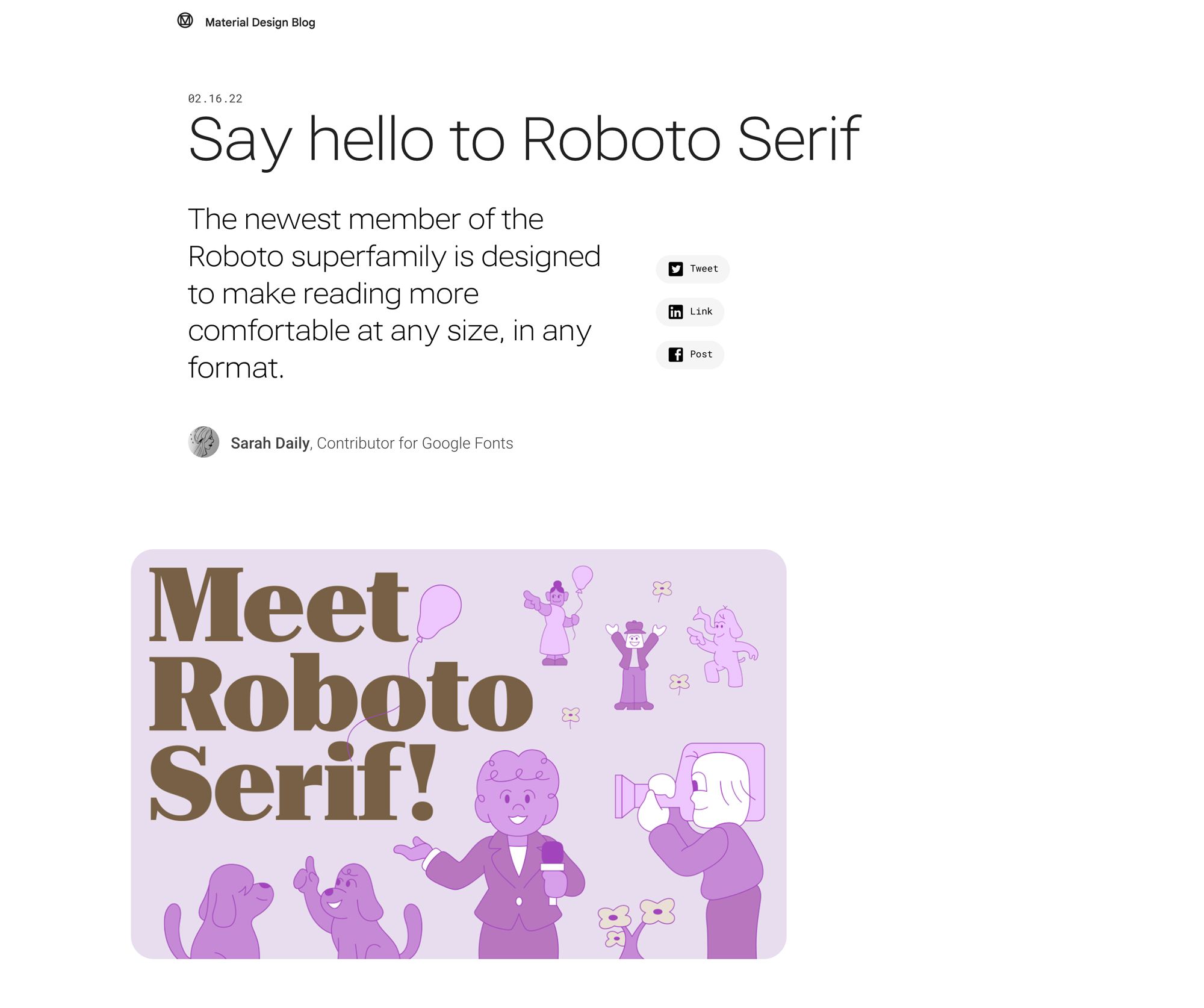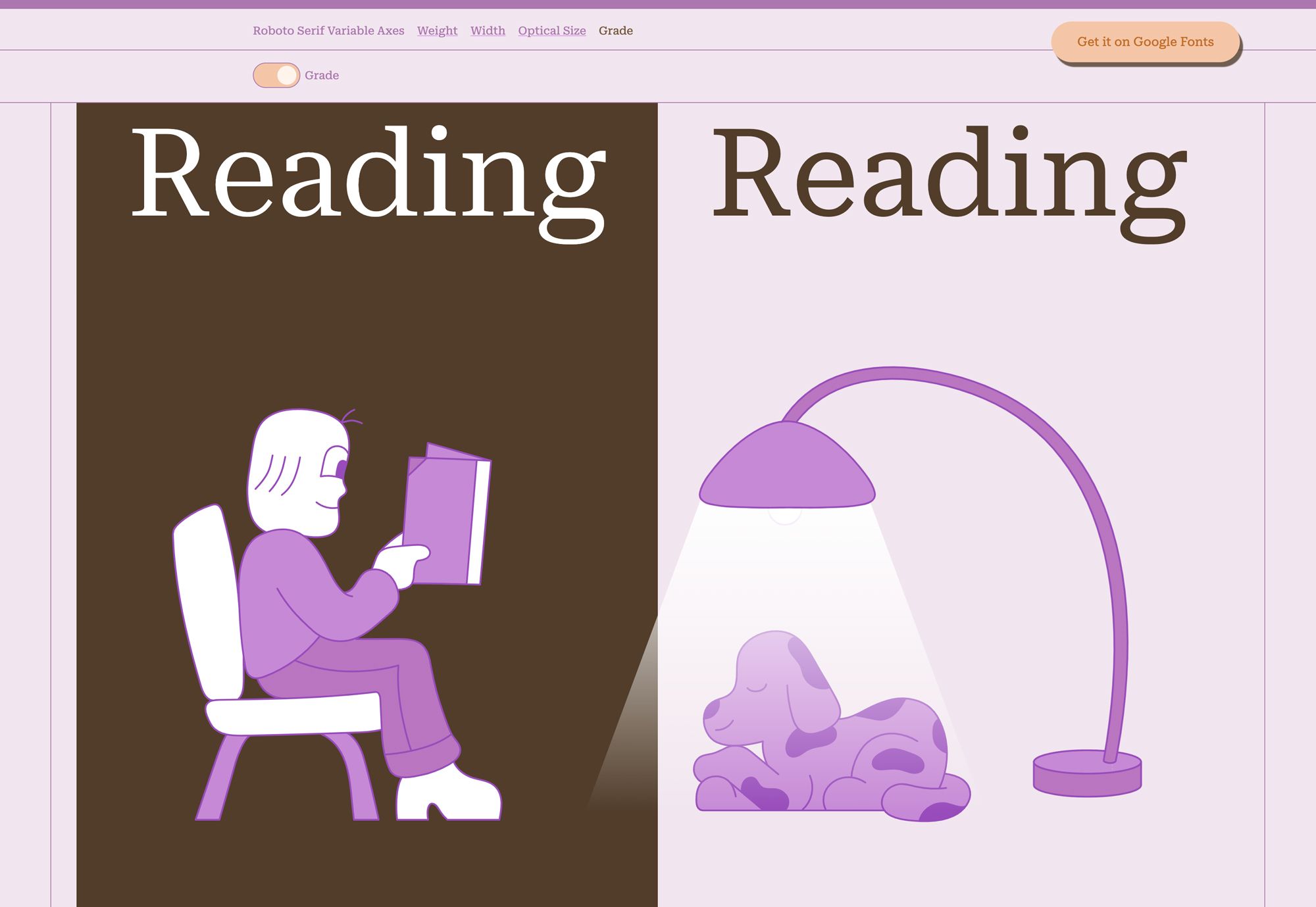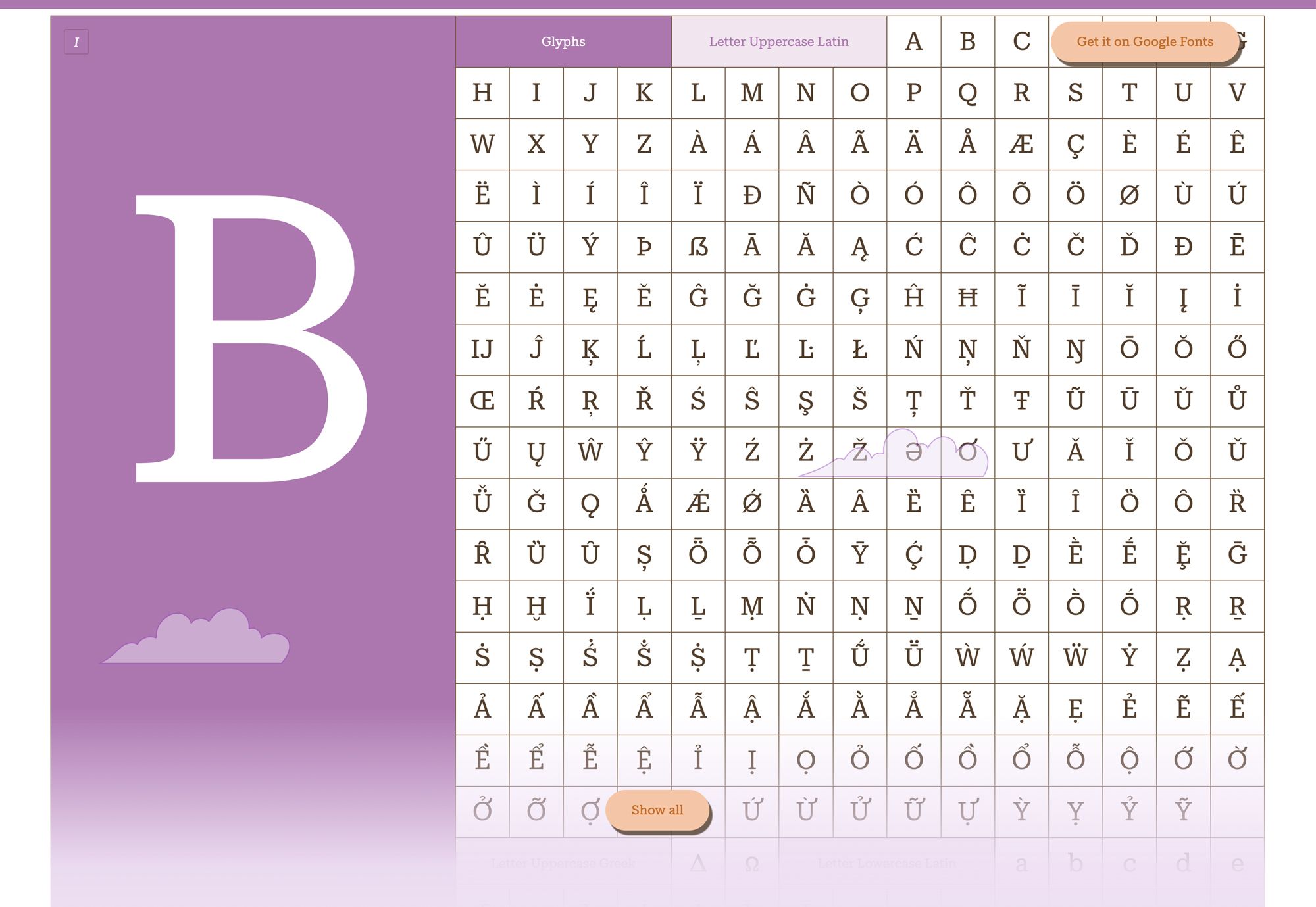 Roboto Serif design: GregGazdowicz (Commercial Type)
Writing: Sarah Daily
Illustration: Kyle Platts
Sizzle reel animation: Q Choi
Sizzle reel music: Suki Sou
Interaction design and development: Kenneth Ormandy
Google Design team: Amber Bravo, Damien Correll, Dave Crossland, Samuel Roger Goodspeed, Marc Tobias Kunisch, SeHee Lee, Bryn Smith
Printing and finishing: Point B