Cornell Journal of Architecture Issue 11
Launched in the 1980s and most recently designed by Dexter Sinister, the student-led project has to date been published inconsistently, sometimes with many year gaps between releases. With this frequency in mind, we introduced a chunkier, more bookish format with a linen cover and upgraded production details to extend the Journal's shelf life during periods of dormancy.
We also converted the publication from black and white to four colors, embracing a jarring palette for this fear-themed issue that both nods to chromophobia (a fear that has been known to afflict architects 😉) and creates a sense of tension and unease.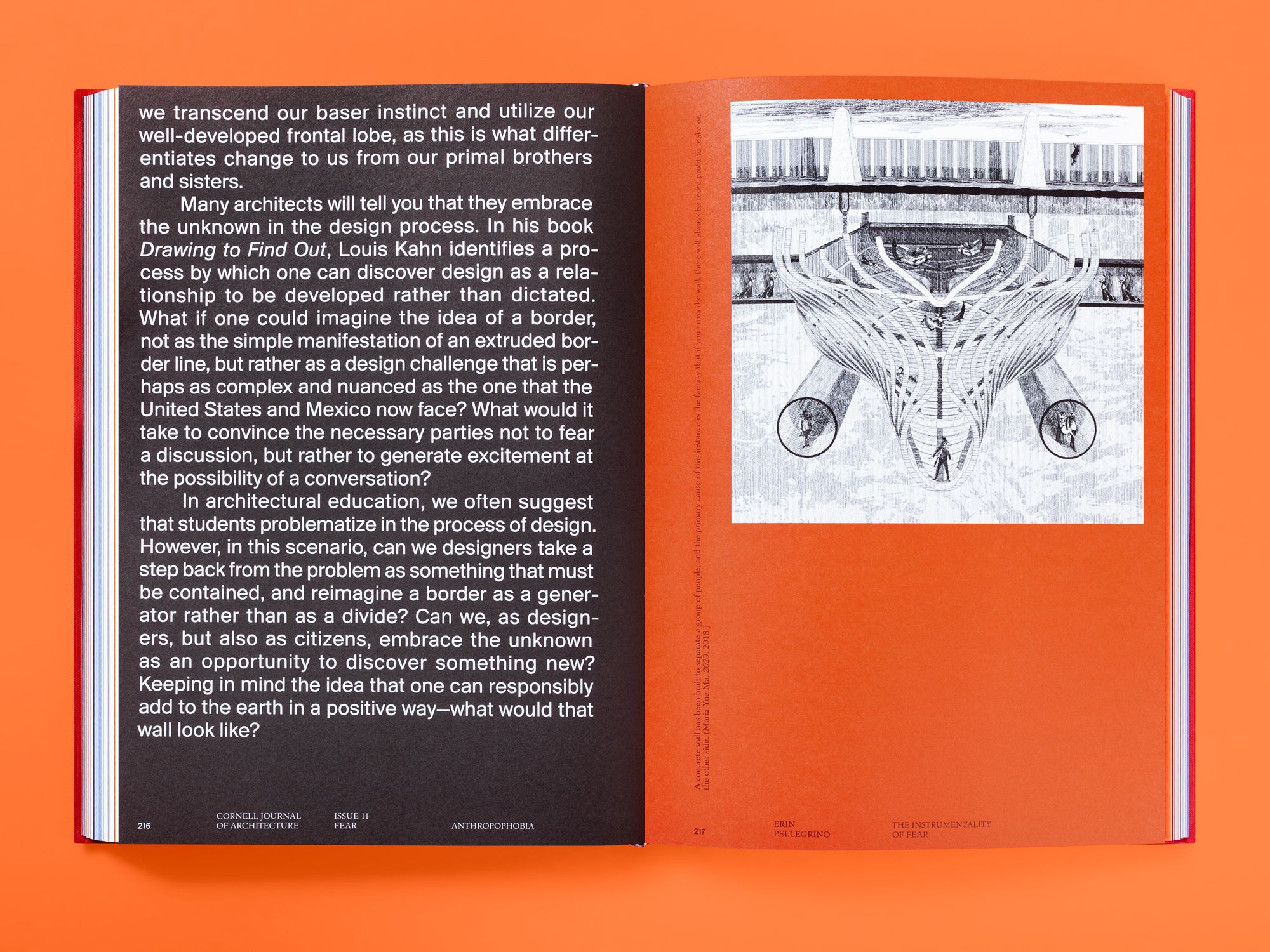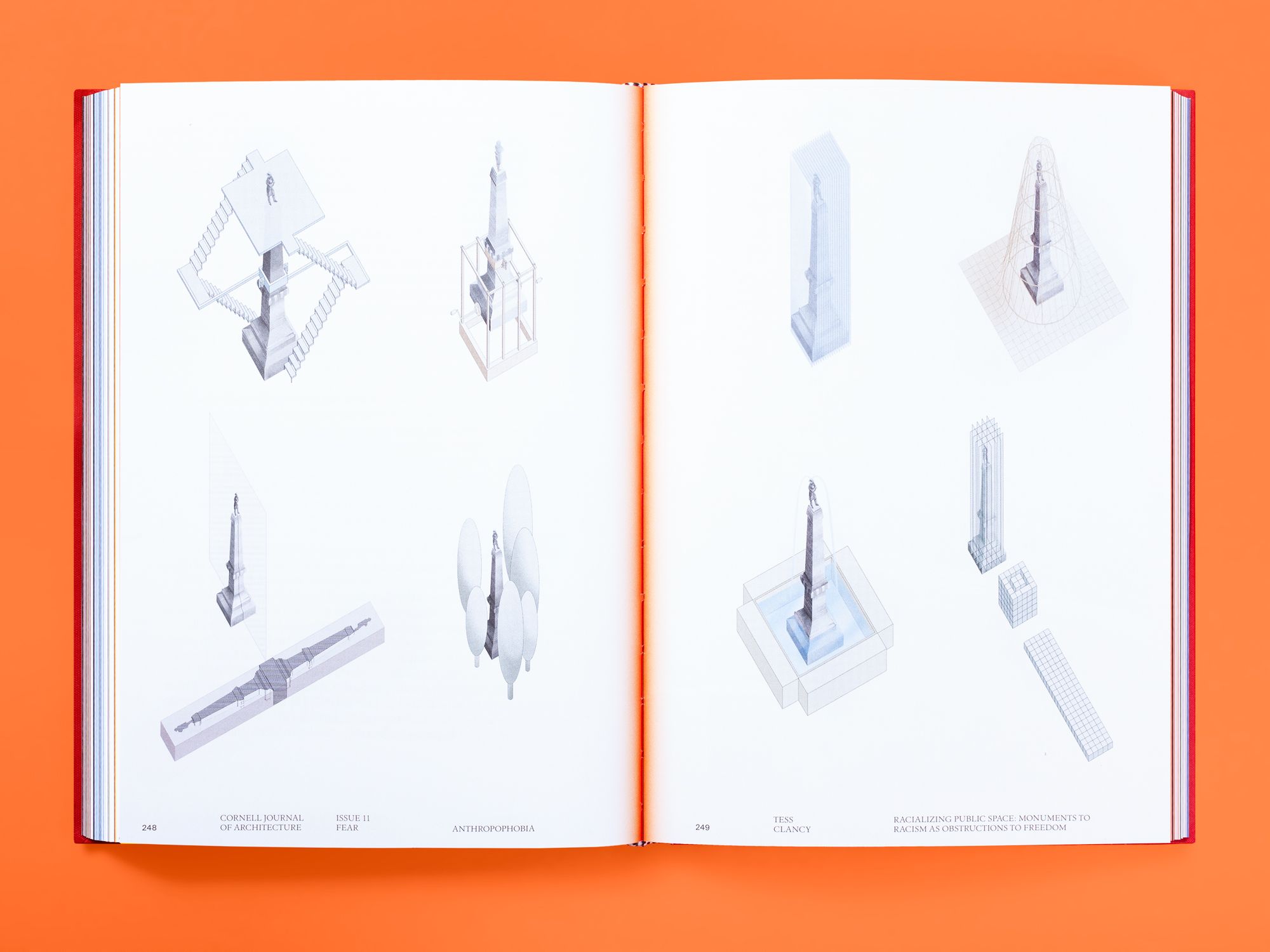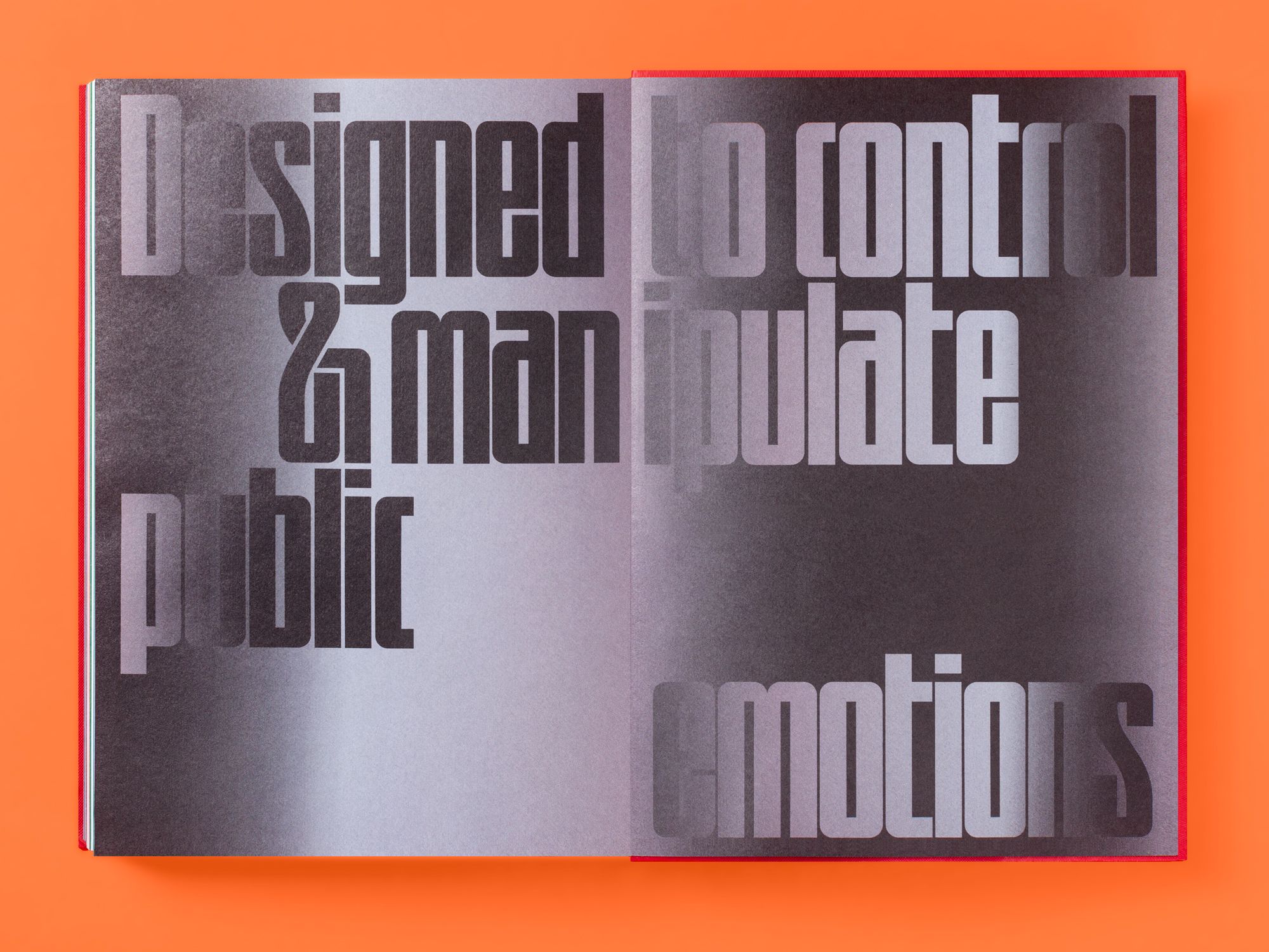 In addition to our redesign of the magazine, we also created a complementary website.
Editor: Val Warke
Managing Editors: Hallie Black, Aya Mears
Cover art: Luben Dimcheff
Printing: Ofset Yapimevi
Junior designers: Élise Rigollet, Juan Aranda