Ursula by Hannah Whitaker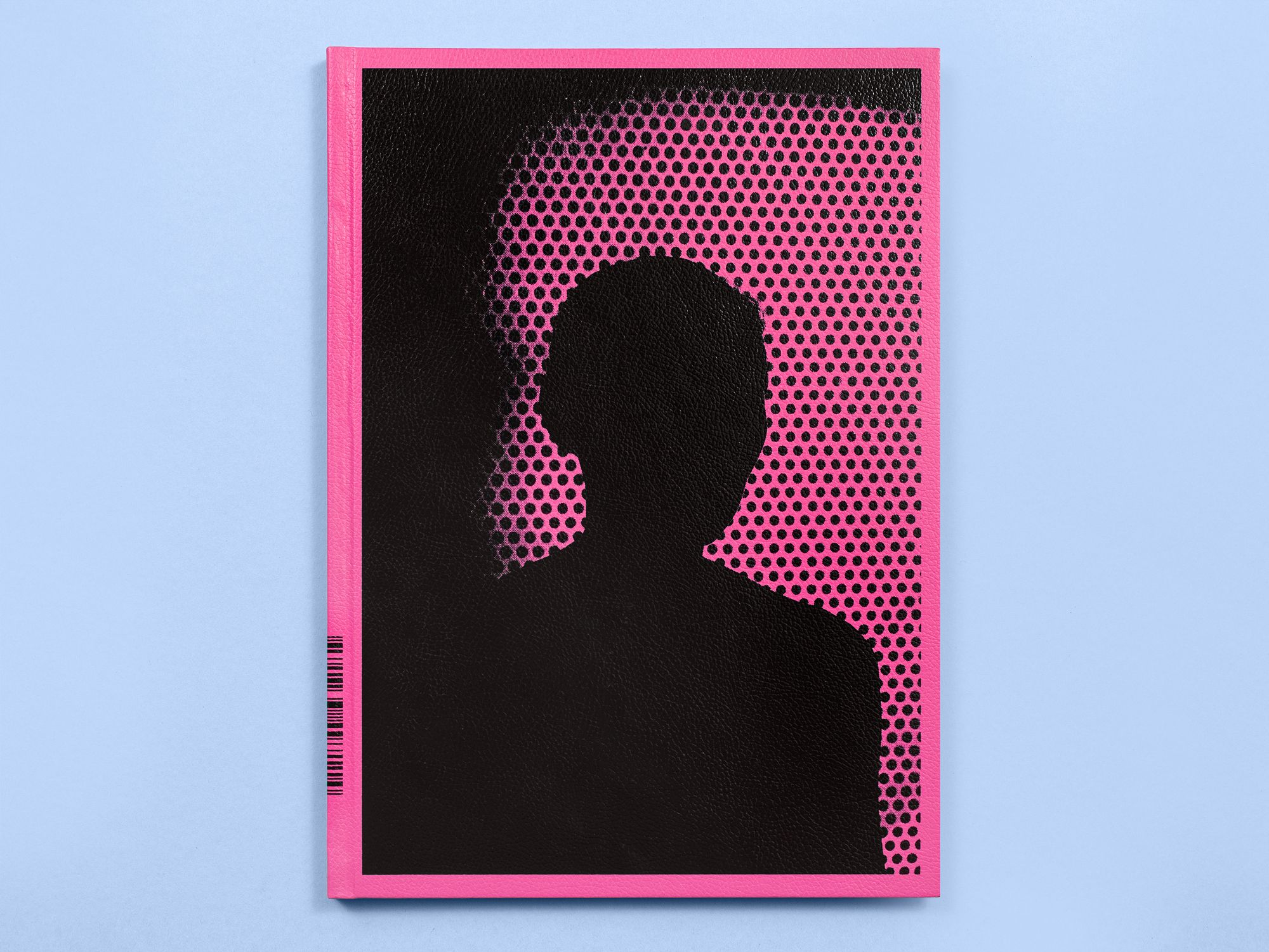 HannahWhitaker's photobook imagines the embodiment of personified technology, addressing how these figures are gendered, subservient, and sexualized.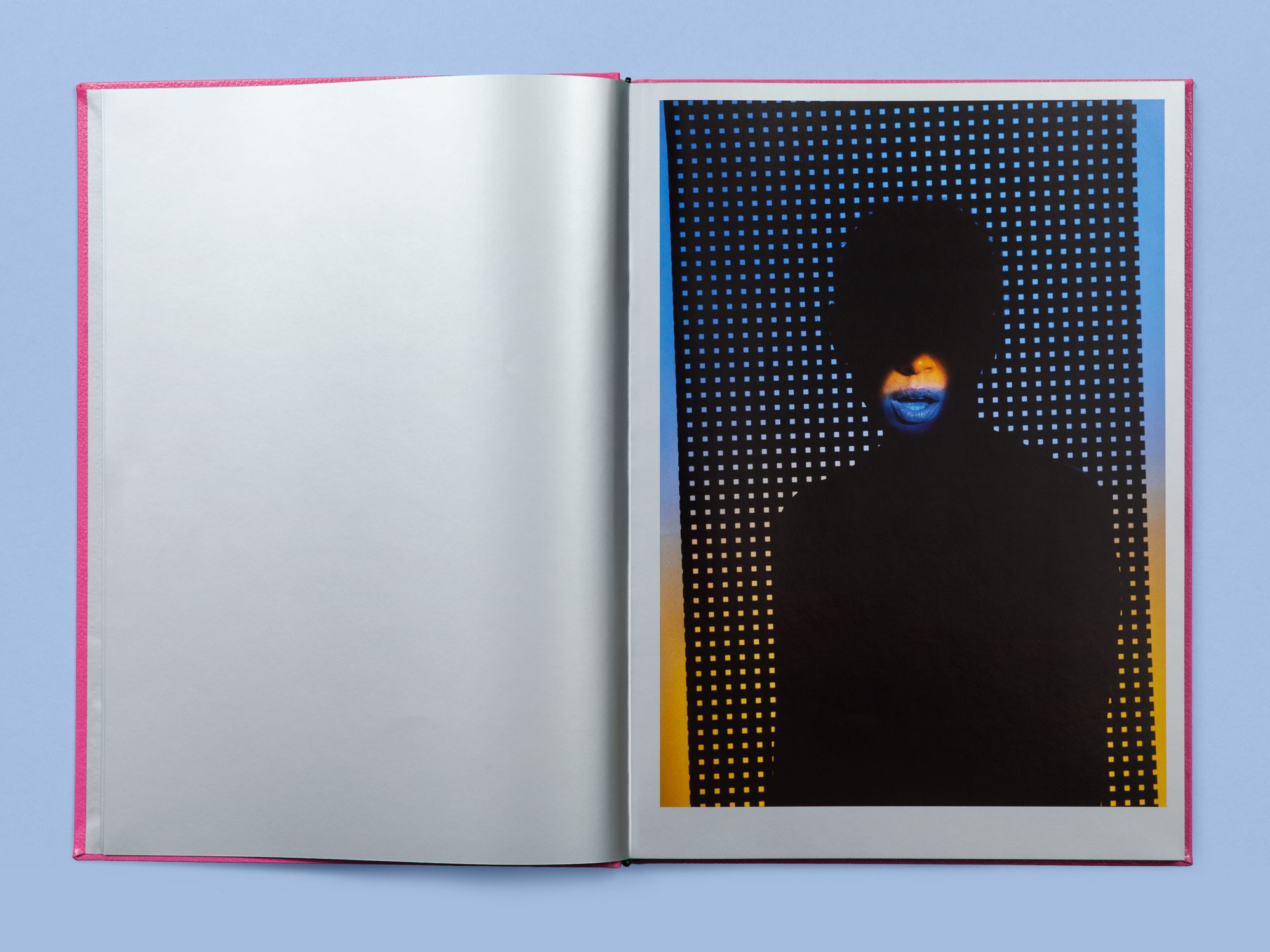 Immersed in techno-futuristic design tropes, Whitaker's playful, maximalist and estranging photographs are encased in a metallic silver background that nods to the product design of digital servant hardware.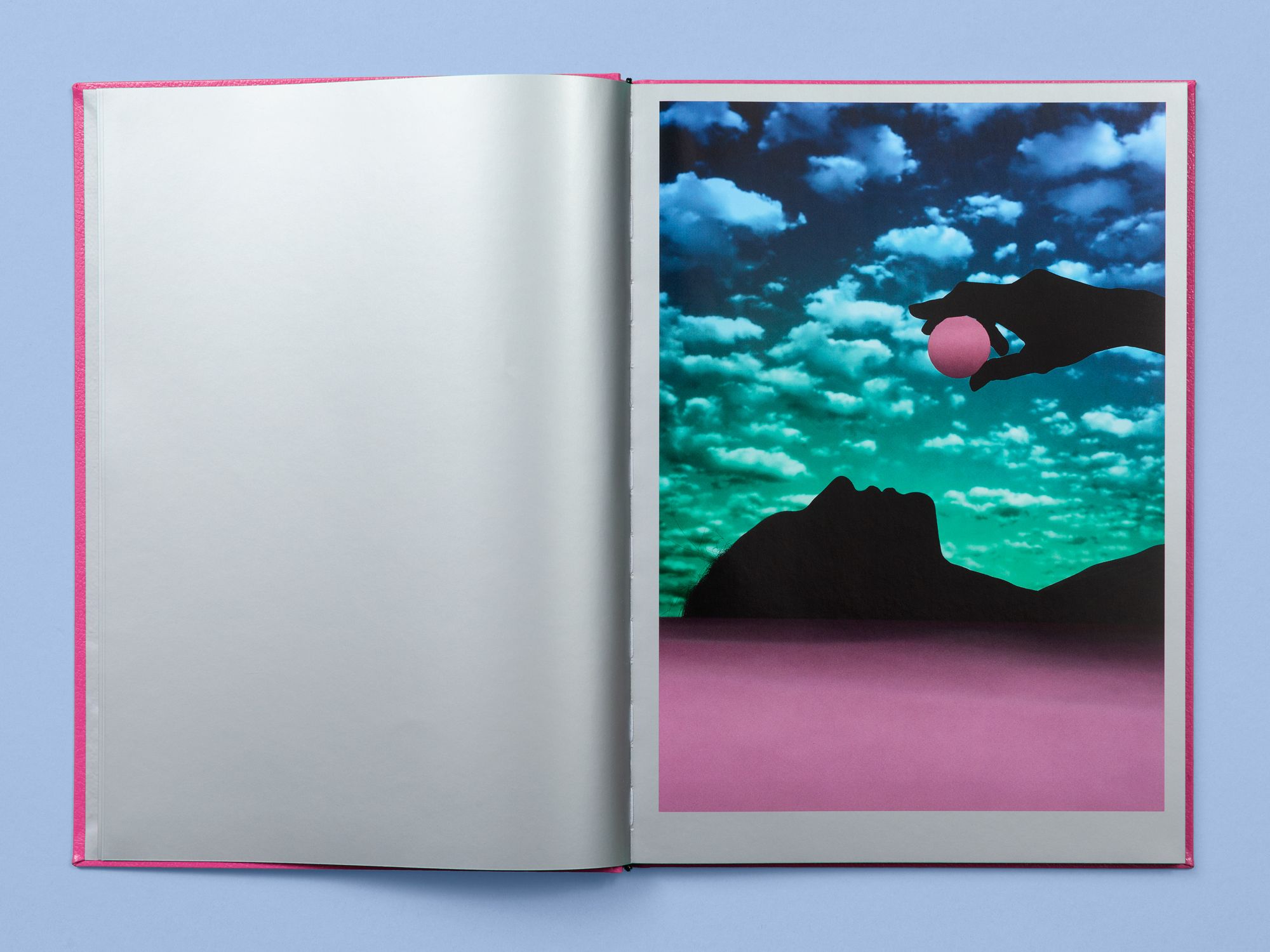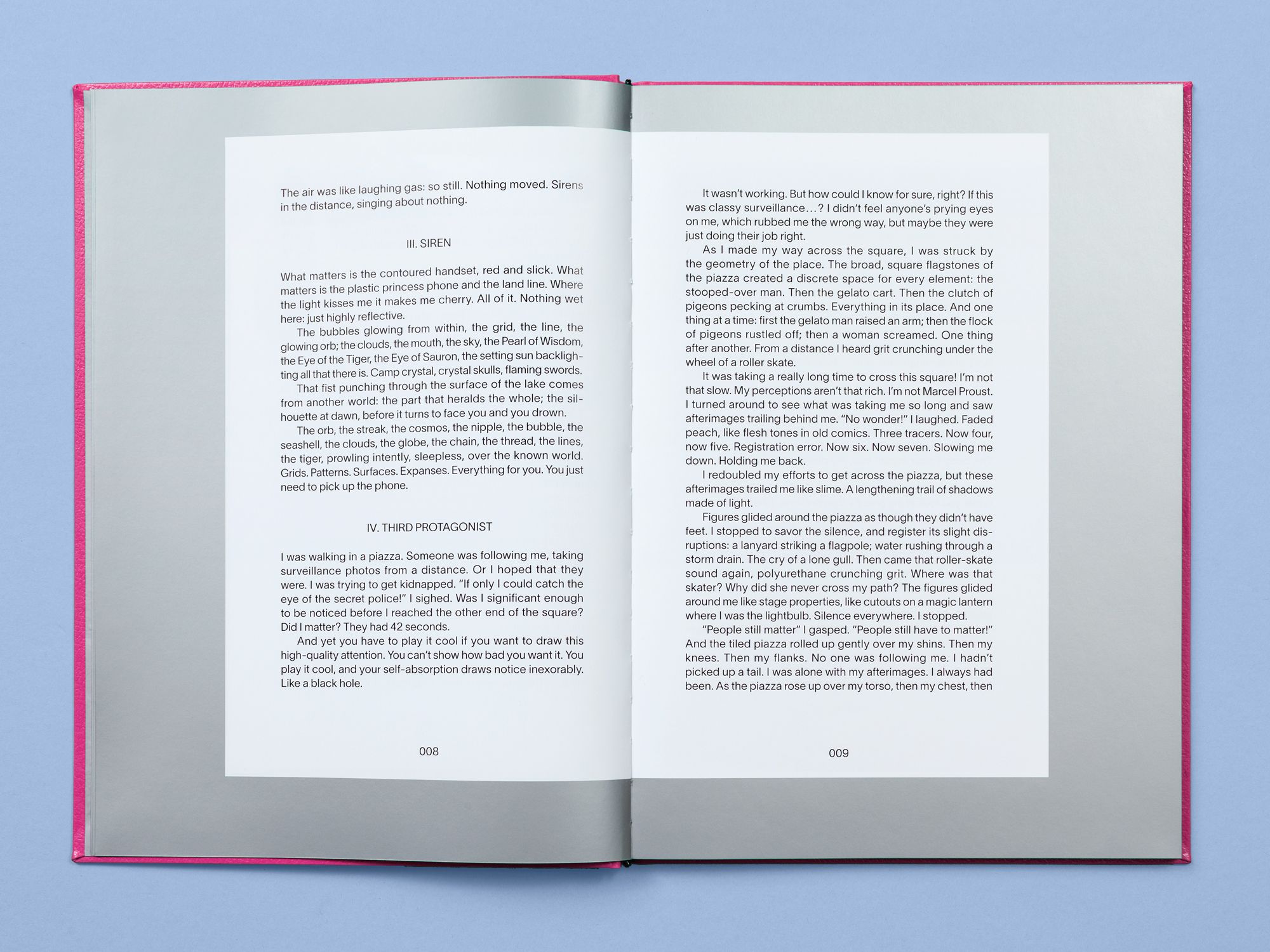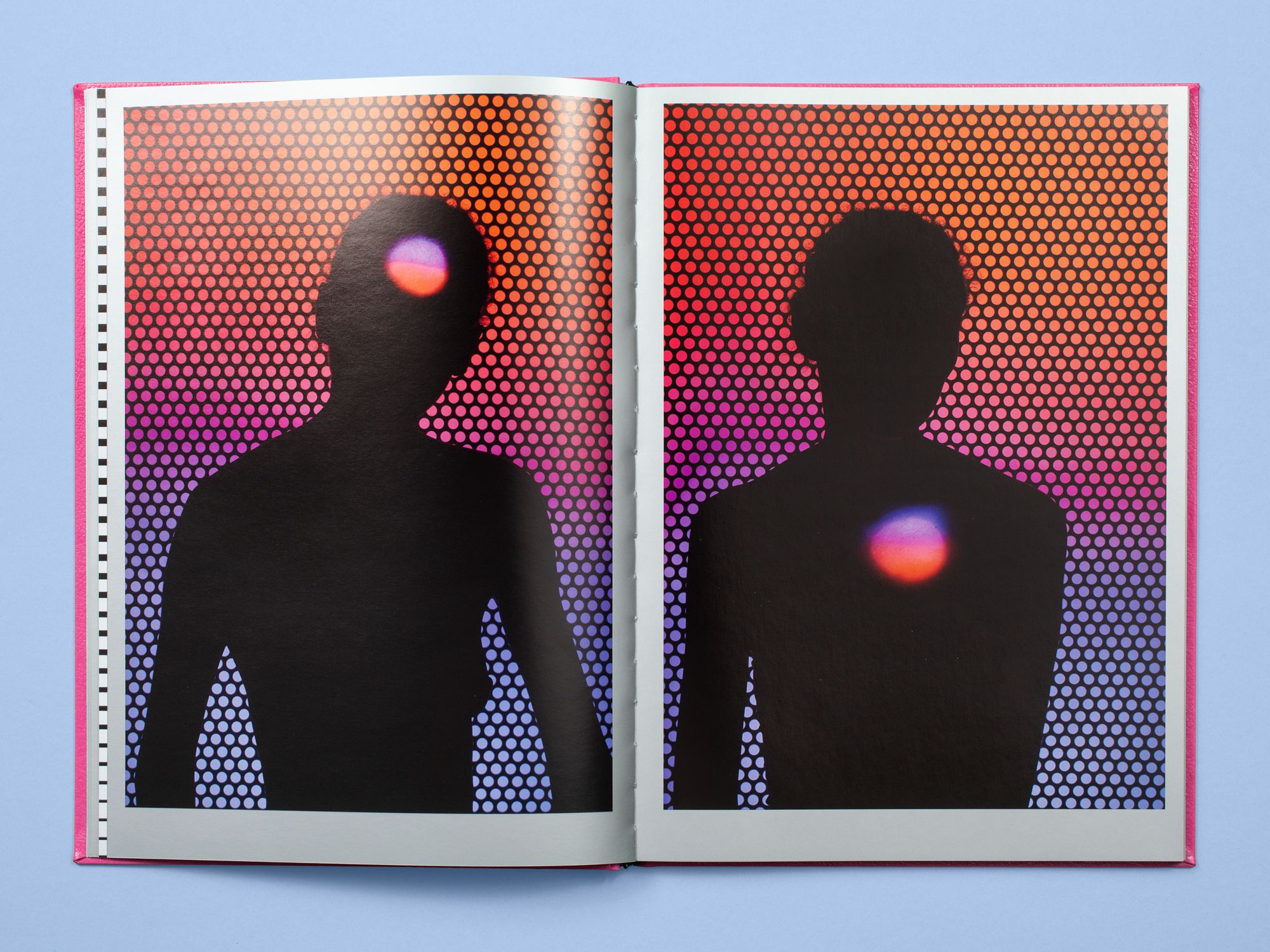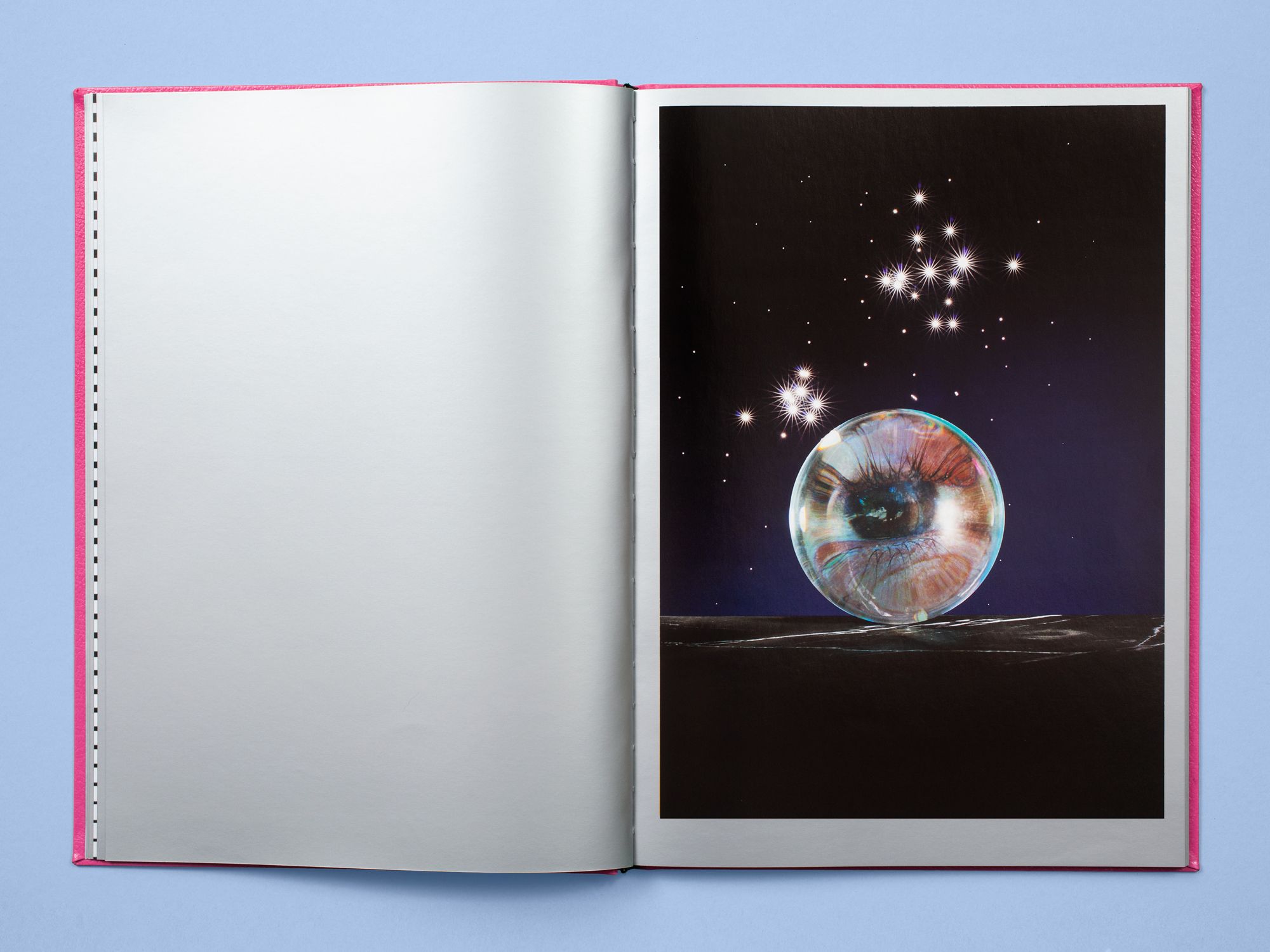 Whitaker's images are accompanied by texts by DavidLevine and DawnChan, which evoke scanned pages and the utilitarian design of user manuals.
The flexible hardcover case is wrapped in a custom dyed faux leather cloth, creating a synthetic skin for Whitaker's publication. Science fiction-inspired lettering brings a cinematic quality to the back cover, while a barcode wrapping its spine supports the notion of this imagined protagonist and her namesake book as consumable products.
Photographs: Hannah Whitaker
Editors: Nicholas Muellner, Catherine Taylor
Text: David Levine, Dawn Chan
Publisher: Image Text Ithaca Press
Designed with: Élise Rigollet