Rocking Chair Drawings by Sarah Irvin
This book for SarahIrvin showcases her series Rocking Chair Drawings, for which graphite was hung from the underside of a glider rocking chair to create marks on paper attached to its stationary base. The resulting drawings record the act of caring for the artist's daughter—from her birth on October 2, 2014, until her first birthday.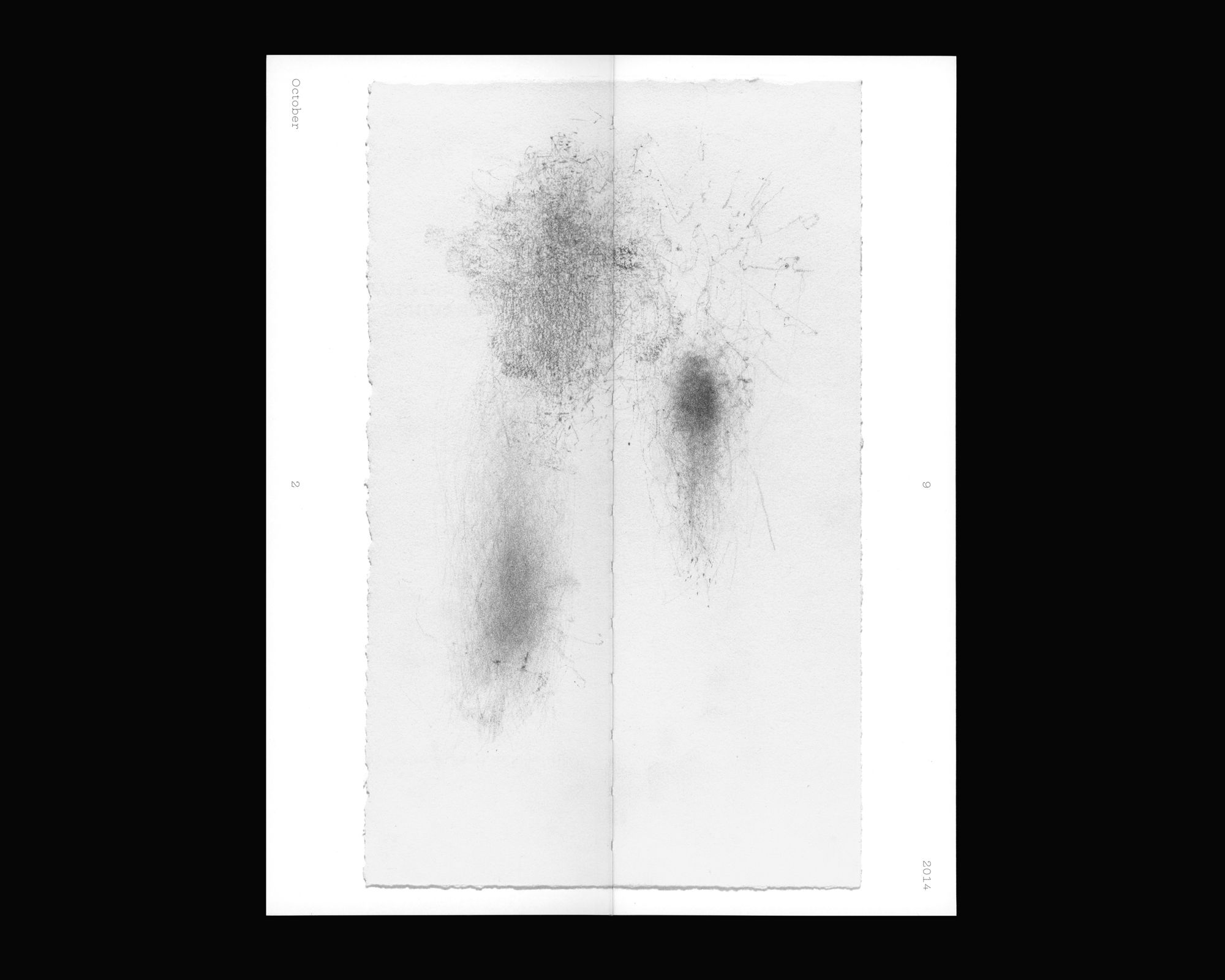 The book's narrow proportion allows for a single work to be featured on each spread. Folios mark the range of time in which each corresponding drawing was made, with its start date on the lefthand page and end date on the right.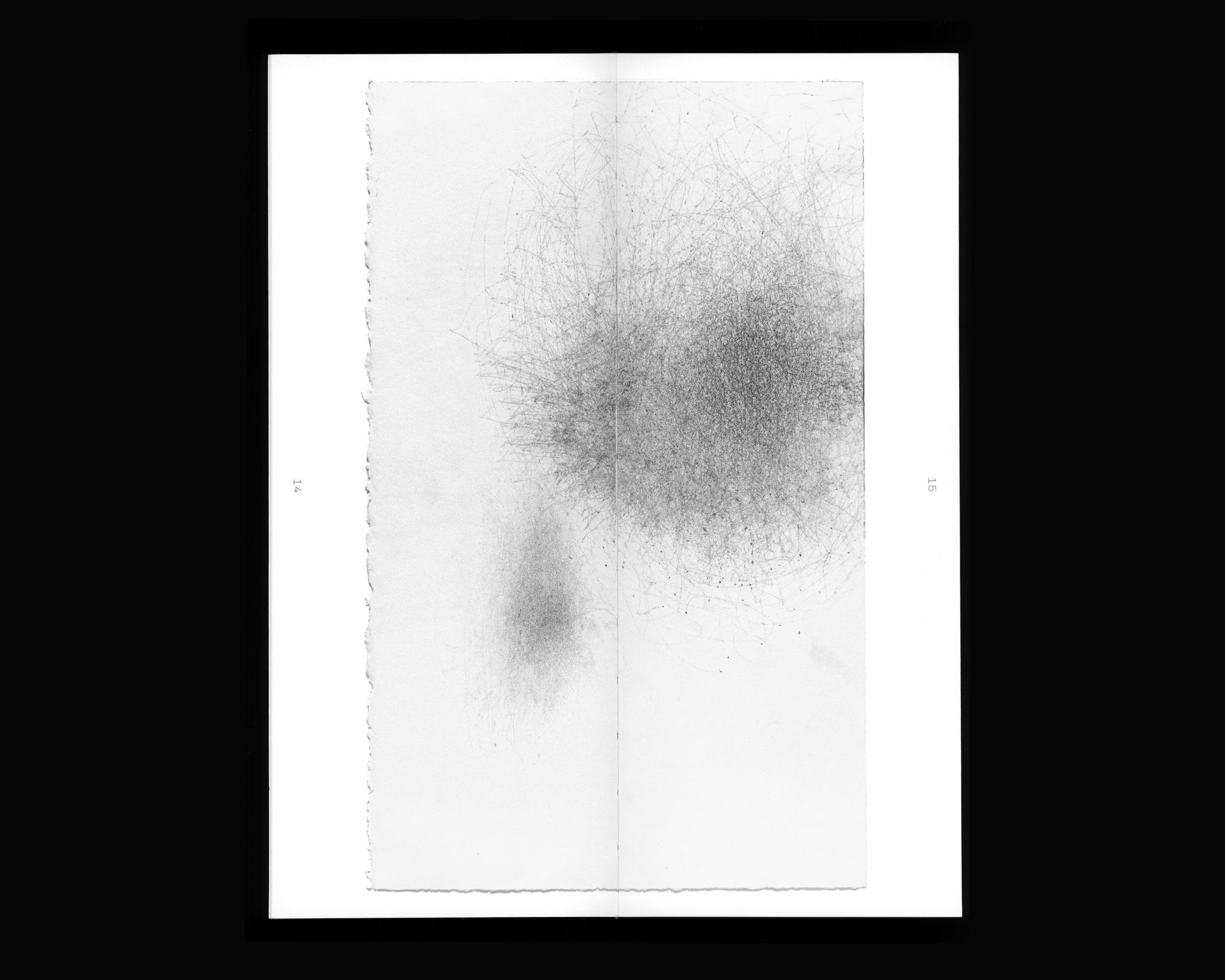 This minimal layout creates a quiet rhythm that alludes to the experience of rocking a baby. The book's text is set in a charcoal gray in the interior, and foil stamped in a gunmetal silver on the cover to evoke and complement Irvin's graphite drawings.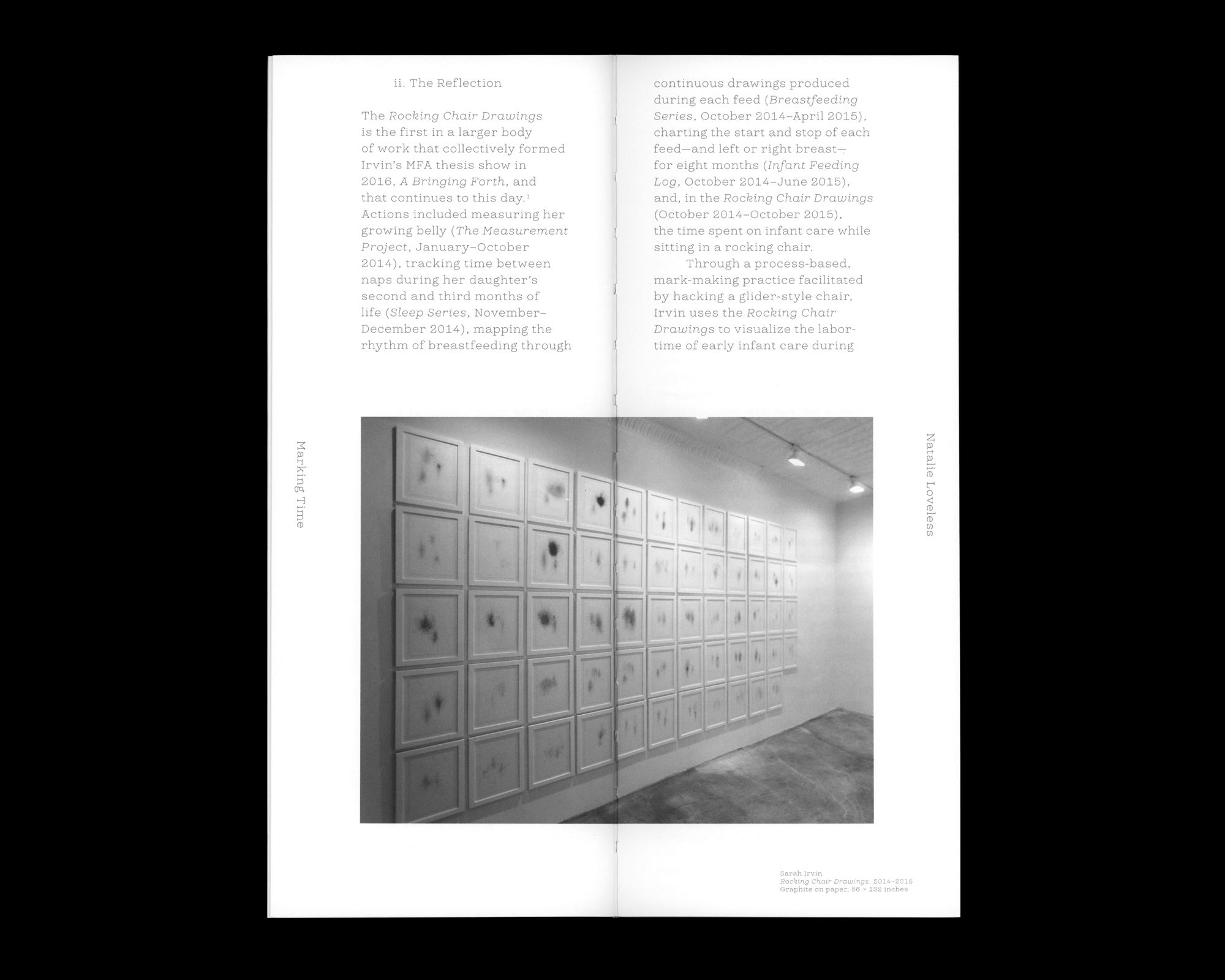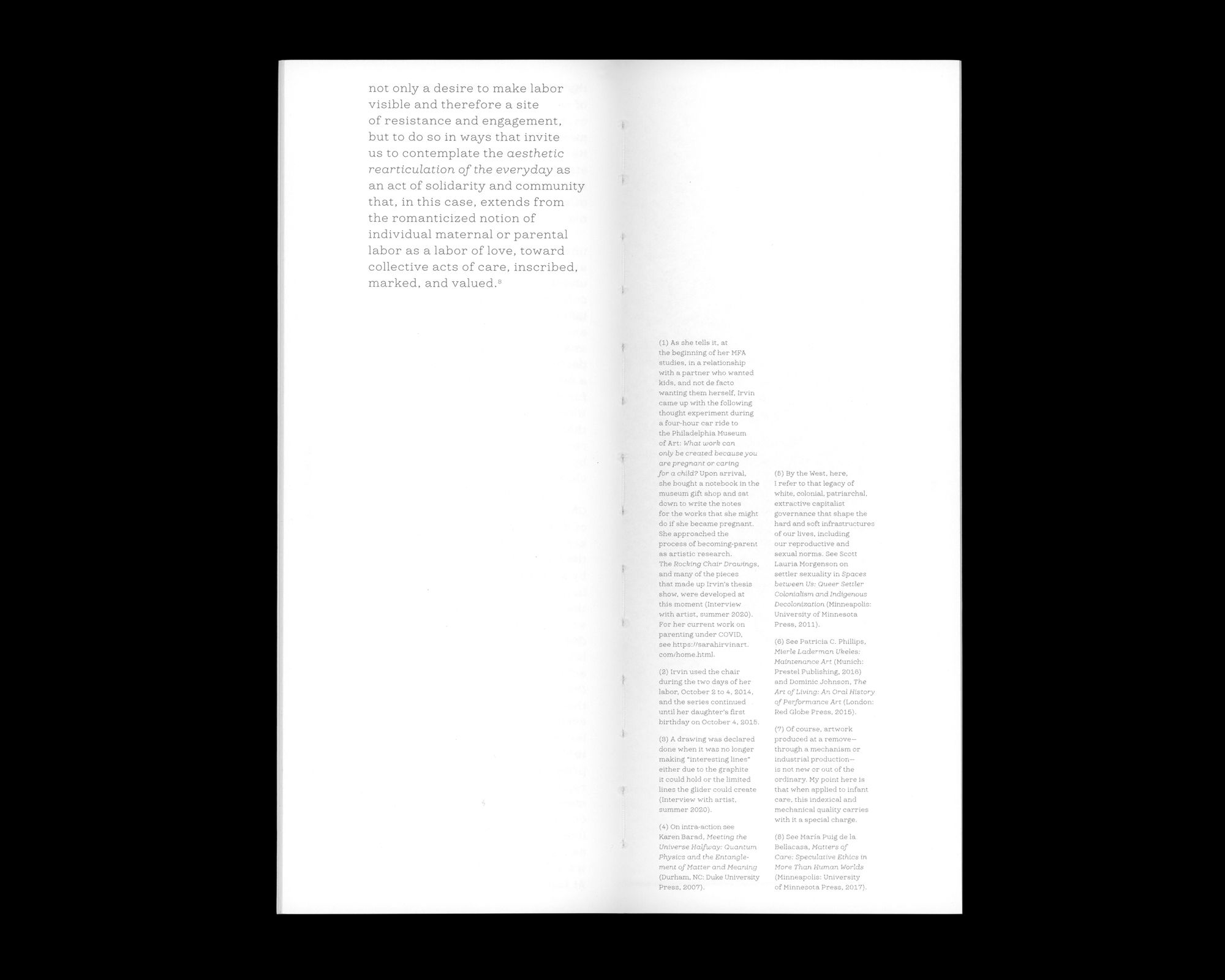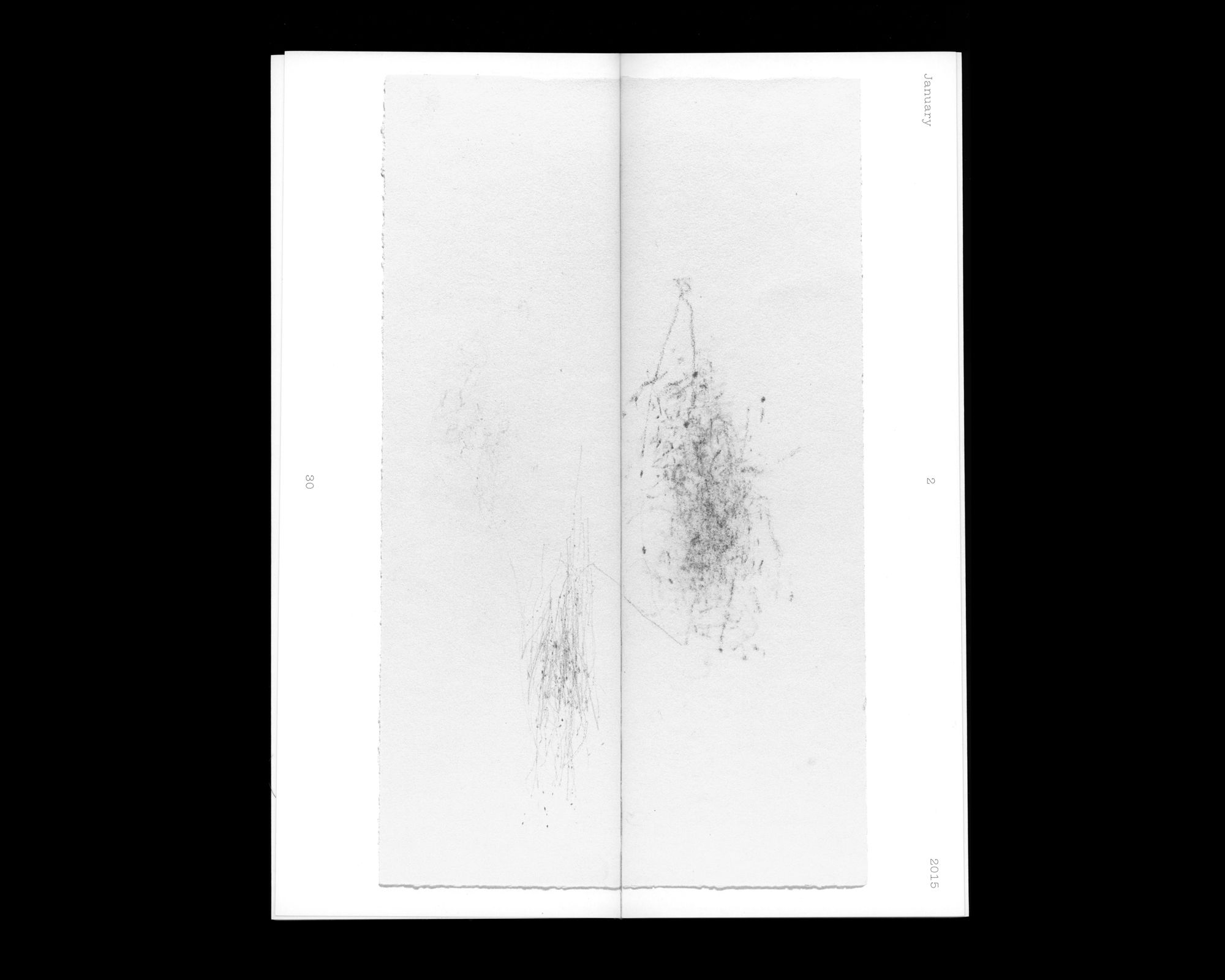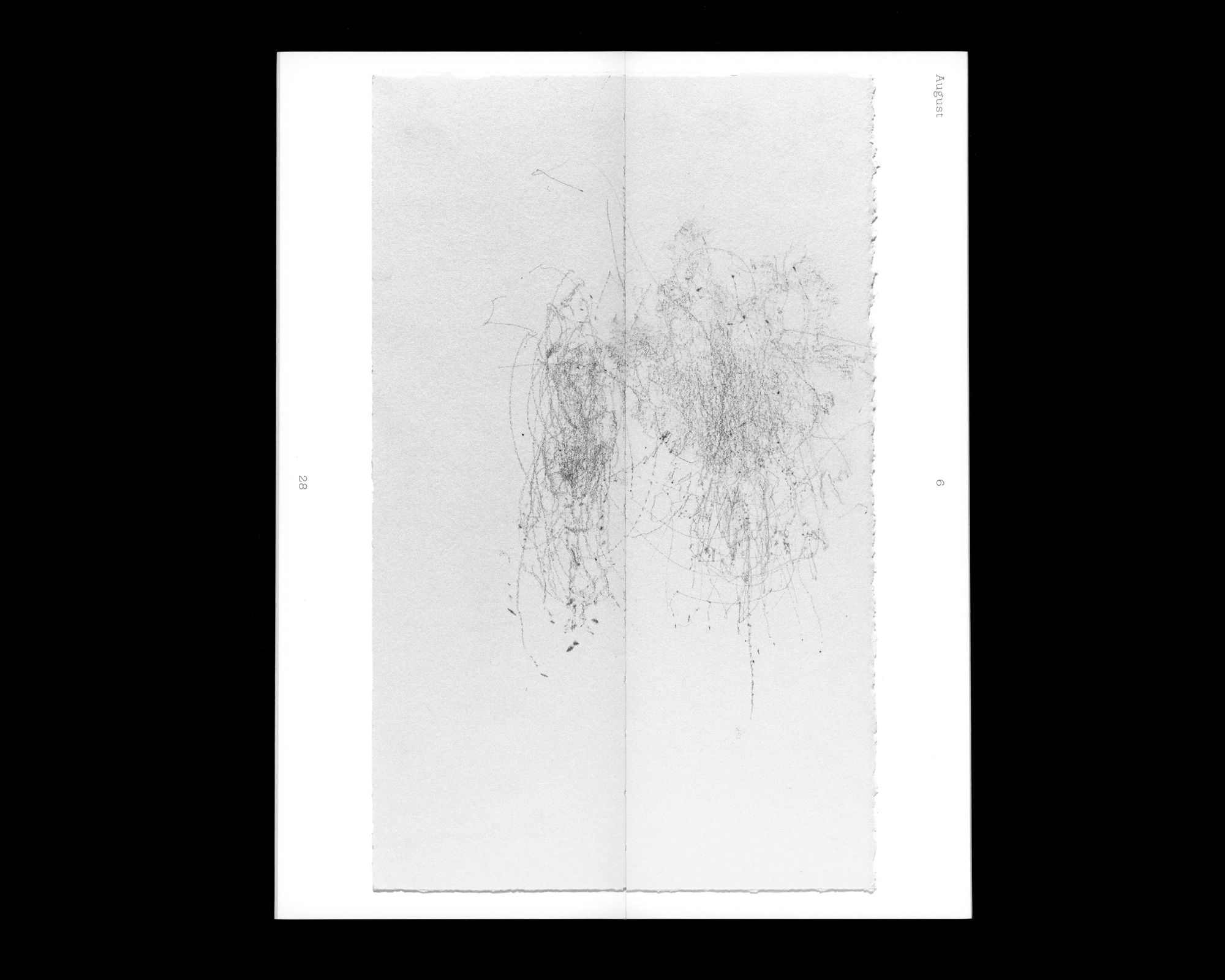 The book's cover is composed of an extra thick book board and flush cut, evoking children's board books. It's finished with a gunmetal silver gilded edge.
Drawings by Sarah Irvin
Text by Natalie Loveless
Printed by KOPA