One Long Black Sentence by Renee Gladman
An artist's book of ReneeGladman's fantastical drawings merging writing and architecture. The cover features a drawing by Gladman embroidered in white thread.
Originally created with white and colored ink on black paper, Gladman's drawings were reproduced on full bleed black pages to mimic this effect.
The book is finished with black gilded edges resulting in a sumptuous black object.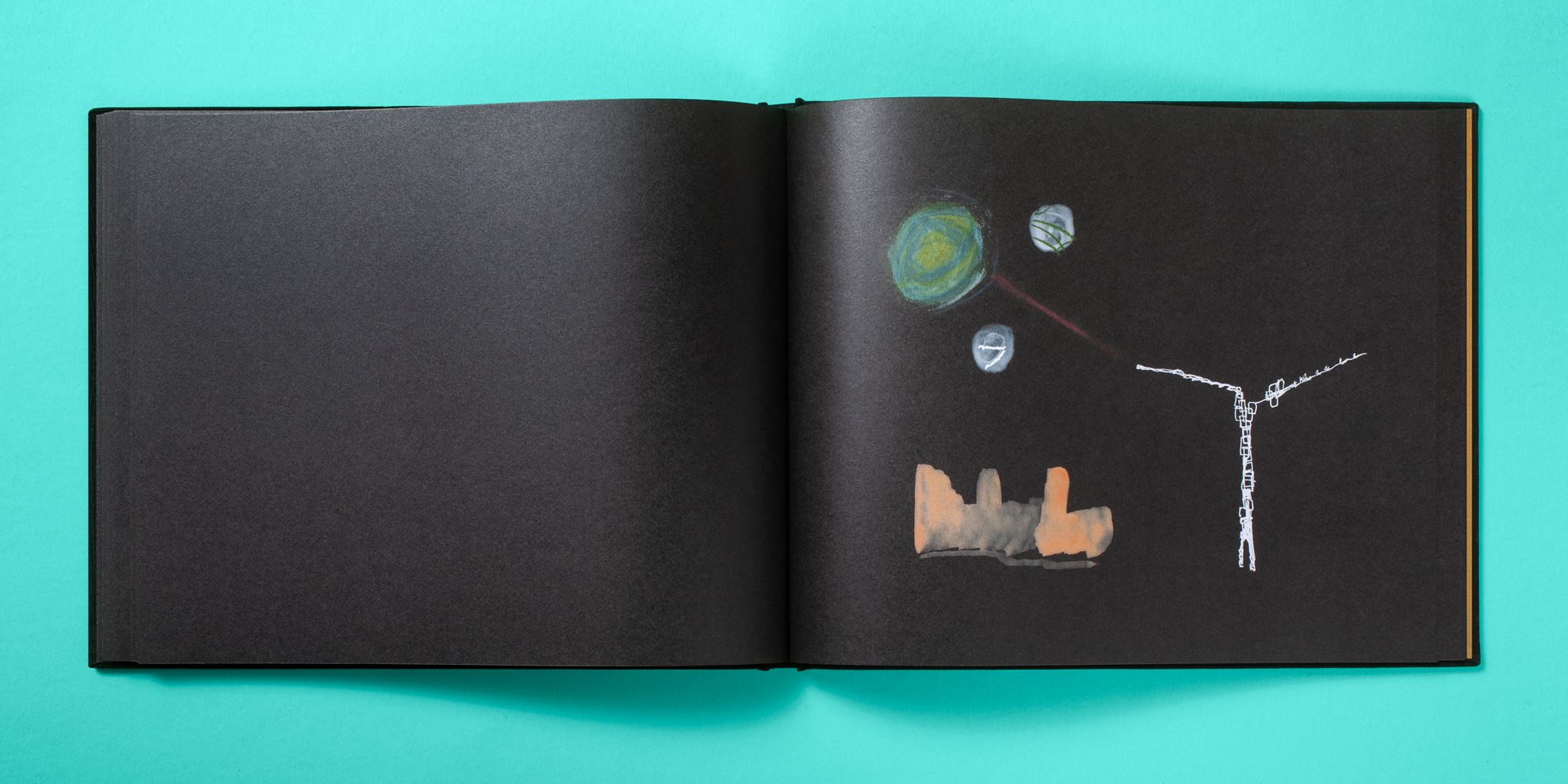 The book concludes with a response by theorist and poet Fred Moten.
Drawings by ReneeGladman
Text by Fred Moten
Published by Image Text Ithaca Press
Junior designer Juan Aranda