Eric Moe website
This portfolio for composer Eric Moe rhythmically expands and contracts as the user moves through the site. The design complements prior brand work we completed for Moe, including this suite of stationery, which creates its own compositional rhythm through careful typographic placement.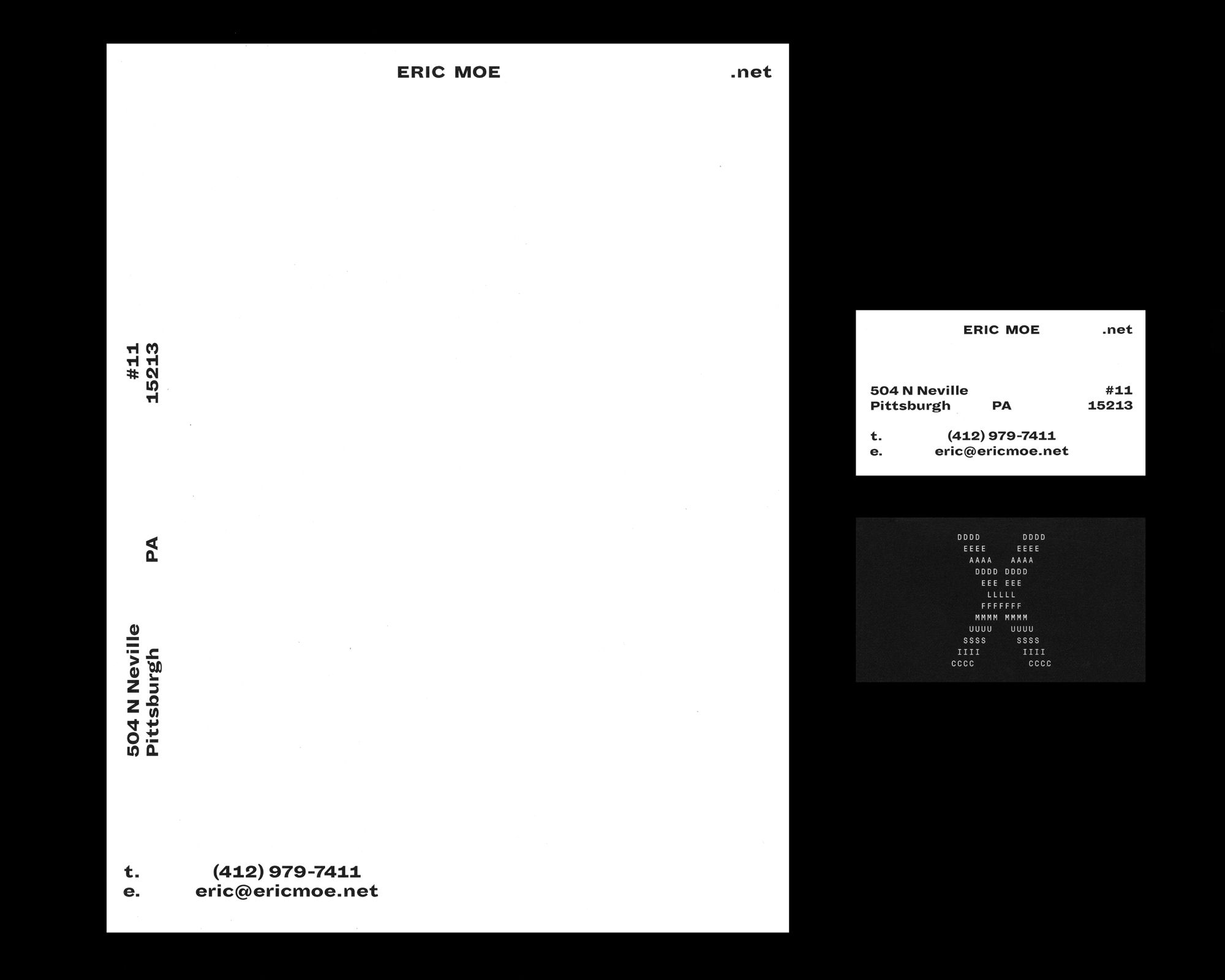 A custom cursor, which pulses to indicate linked content, brings further movement and playfulness to the site experience.
The robust website archives Moe's extensive body of work—spanning nearly 40 years—and can be sorted or filtered by composition type and instrumentation. Select works include audio excerpts that can be added to a custom media player.
The site also showcases Moe's complete discography, news, biography and contact information. A mobile version of the site maintains the musicality and movement of the desktop experience.
Junior designer: Élise Rigollet
Creative development: Maria Adelaide