NYT print art direction
Since 2020, we've art directed various projects for the New York Times including this cover and interior package for "The 25 Greatest Actors of the Century (So Far)" by critics Manohla Dargis and A.O. Scott, published in the Arts & Leisure section. The cover announces the authors' selections in bold typography set in the familiar style of film trailer credits.
We've worked in collaboration with Art Director TonyaDouraghy on illustrated covers for the Times' Styles print section.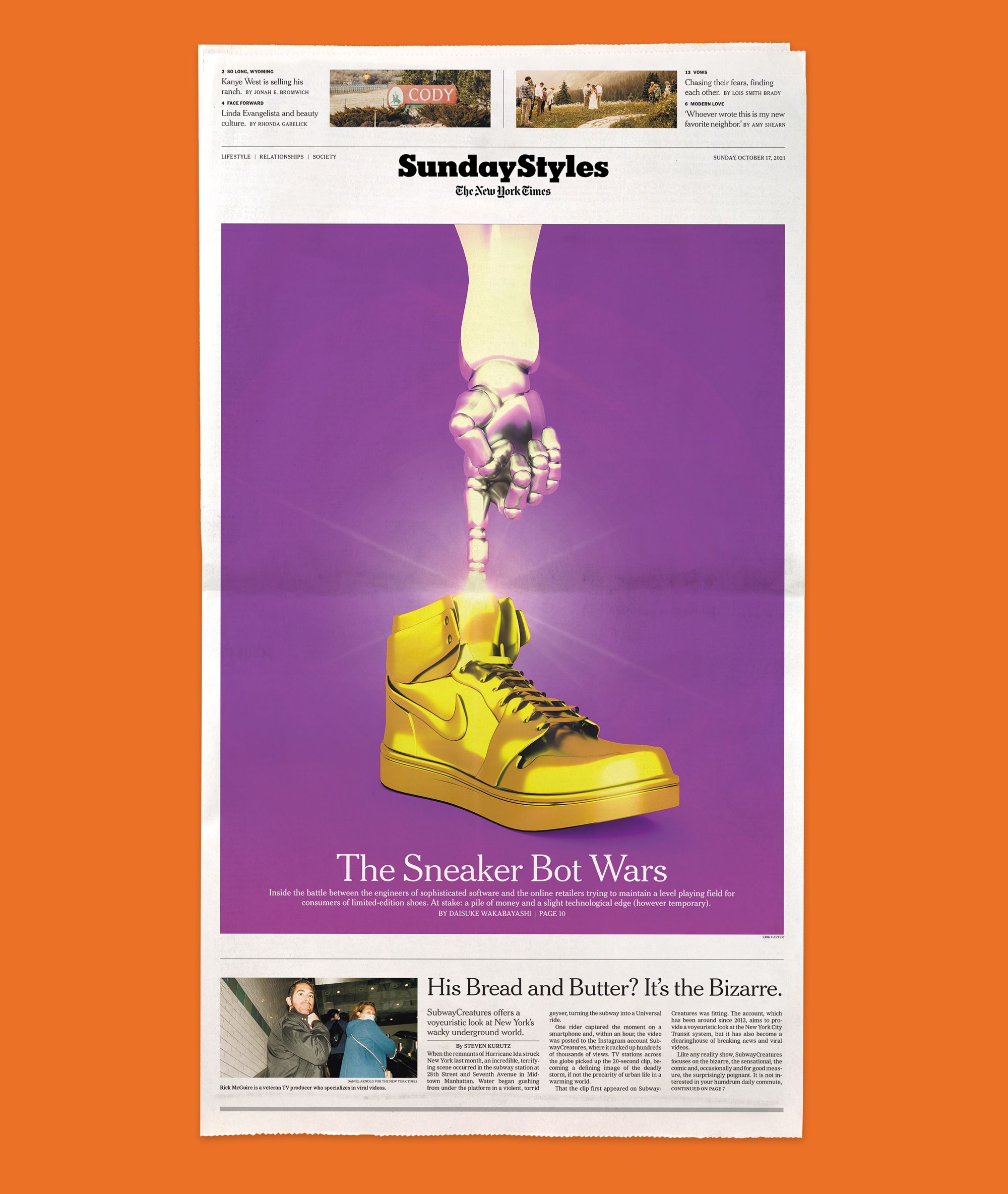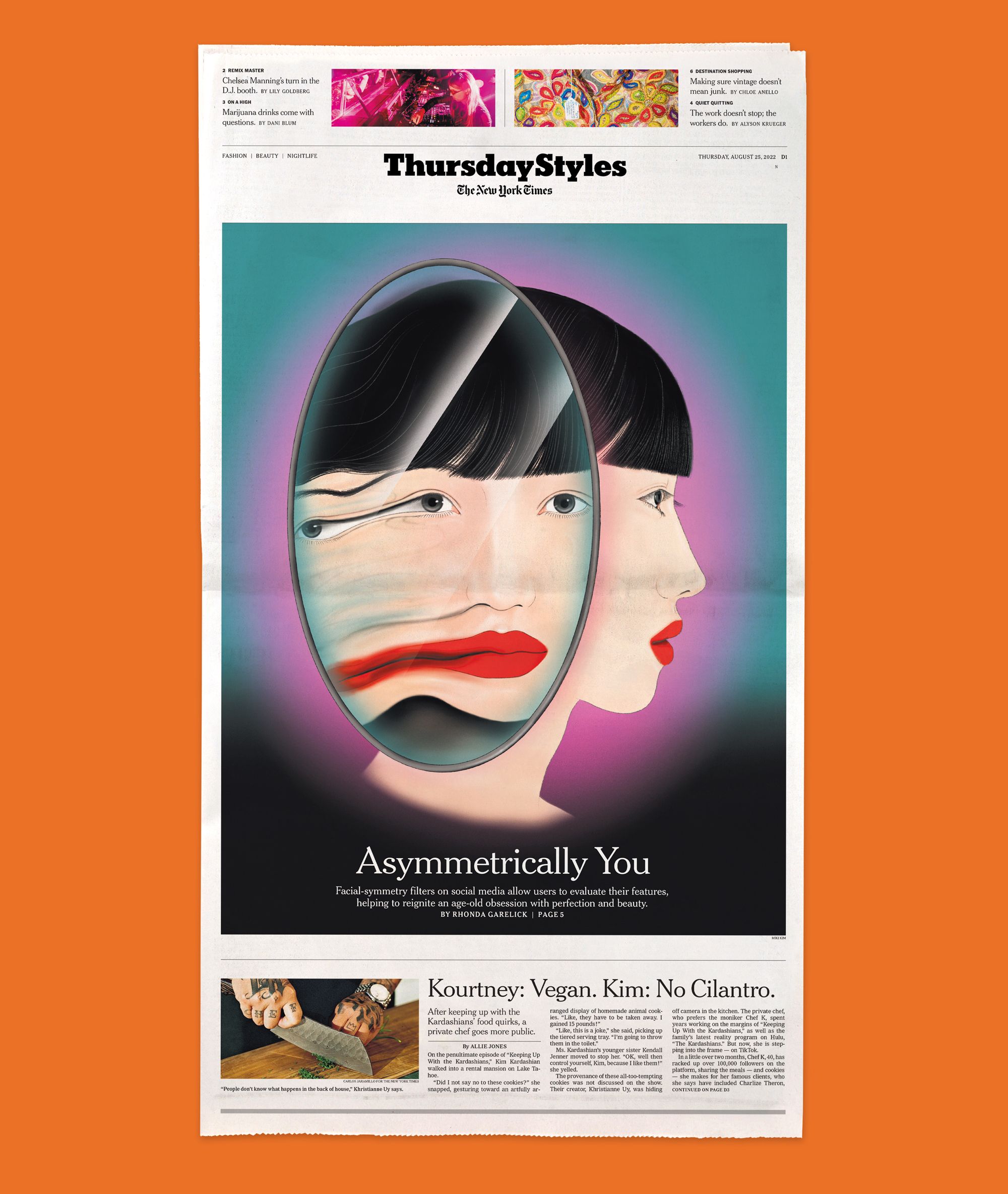 We've also commissioned numerous other illustrations for articles throughout the Times' Styles section.
We art directed this 'Thrillers'-themed issue of The New York Times Book Review along with art director MattDorfman, working with artist GabrielAlcala to produce this jam-packed cover and a series of illustrations for use throughout the issue.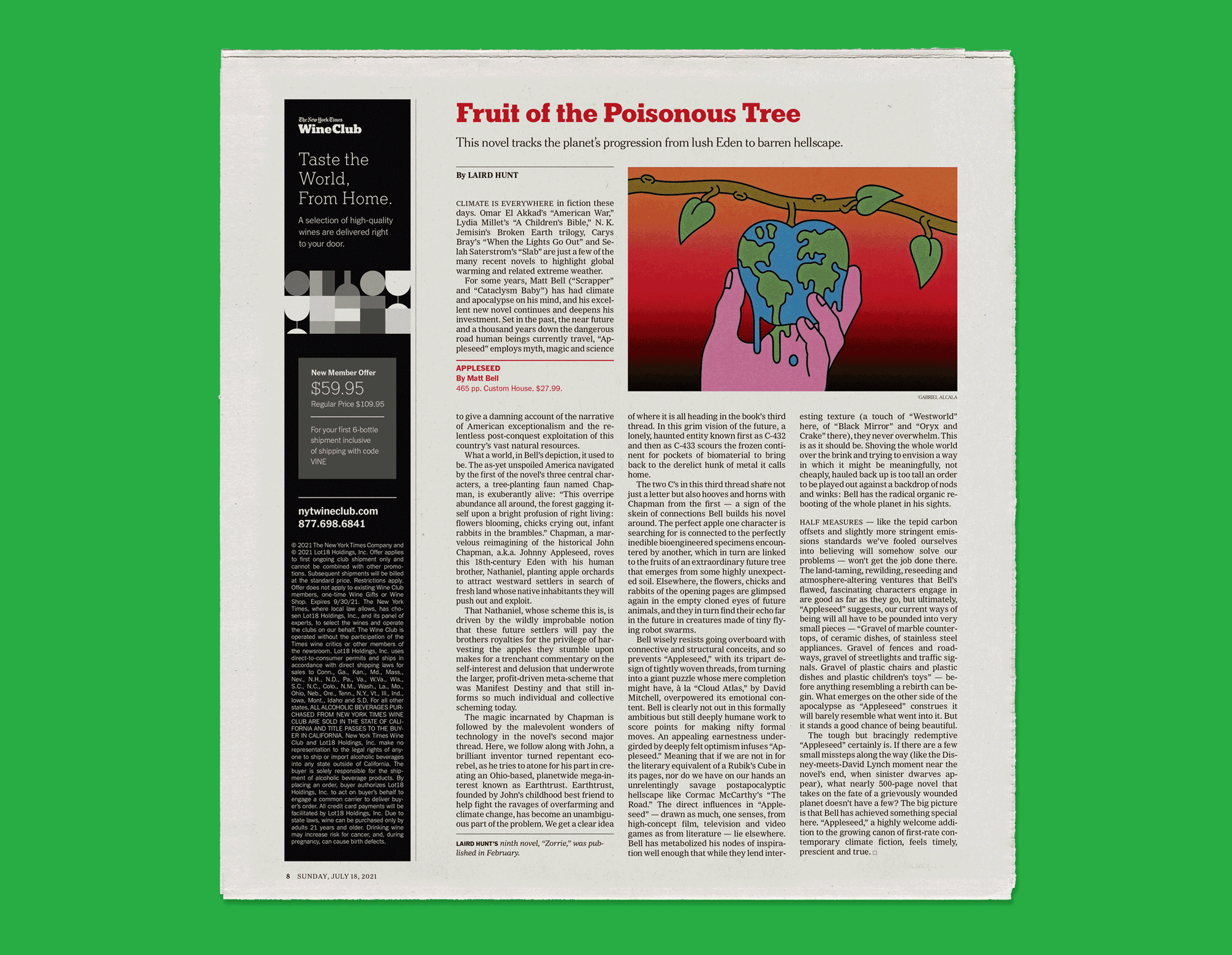 Design director: Shannon Robertson
A&L Art director: Jennifer Ledbury
Styles Art director: TonyaDouraghy
Styles cover illustrations: ShuhuaXiong, EricThompson, ErikCarter, MikiKim, BenediktLuft & Myfawnwy, SucukUndBratwurst
Styles web illustrations: RebekaMór, JohannaBurai, GizemVural, LaurentAllard, JuliaDufossé, JillSenft, RobertsRurans, YimiaoLiu, KimberlyElliott, JiayiLi, RoxaneLumeret, CamilleDeschiens, VickiLing, JakeTerrell, PaolaSaliby
Book review Art directors: MattDorfman, TonyaDouraghy, Jim Cooke
Book review illustration: GabrielAlcala