Lux identity and zine
Tasked to brand a new glossy socialist magazine for women, we worked with type designer MargotLévêque to create a powerful logotype that feels both balanced and dynamic. We also designed a digital mini zine that was distributed for free during summer 2020's COVID-19 lockdowns.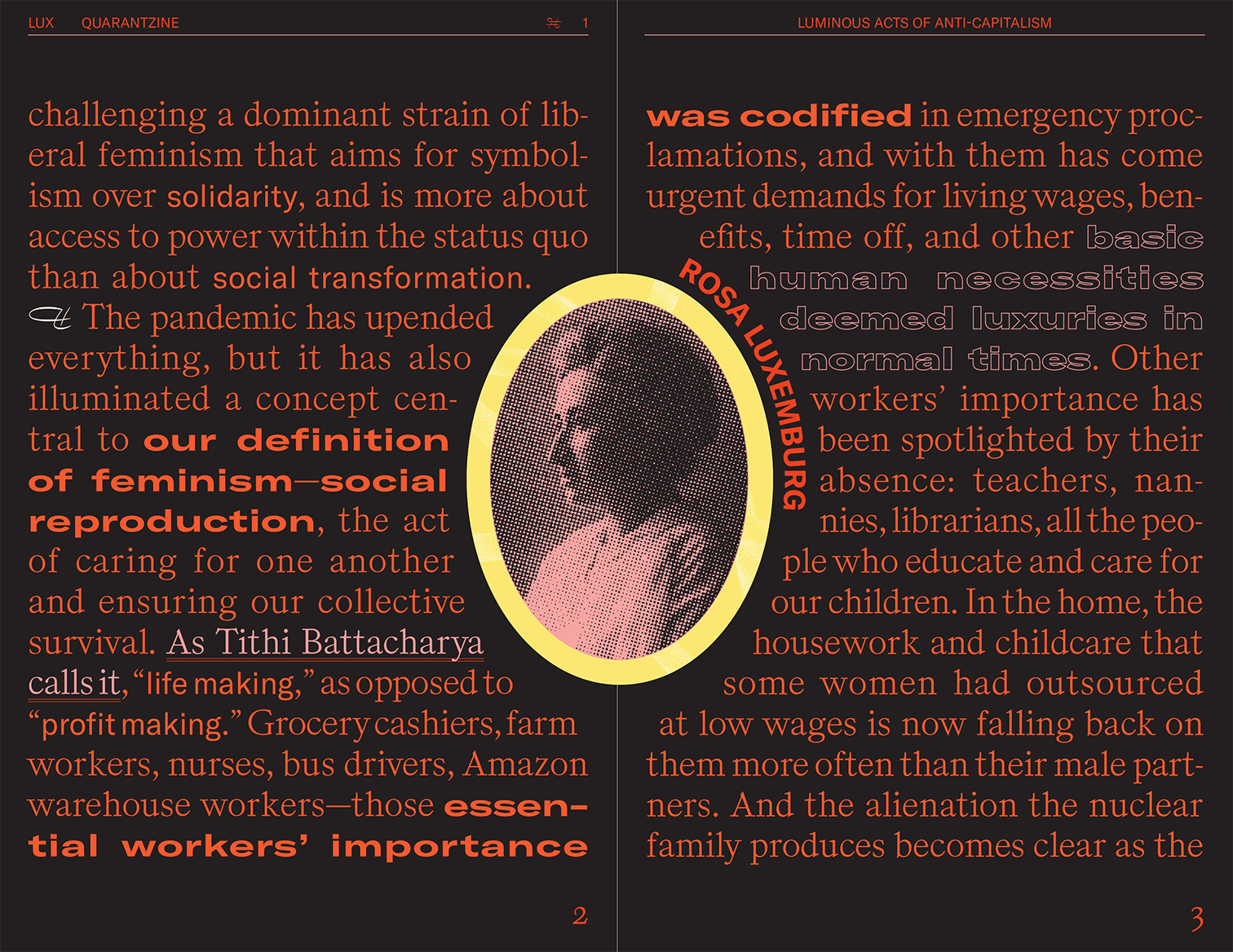 In our editorial design, we worked to create a zine that felt beautiful and considered, yet informal, accessible, and urgent. Working on a limited budget, without access to photography, we enlisted JuliaDufossé to create a series of illustrations featured throughout the zine.