Sarah Cain gallery guide
Gallery guide/poster for hand in hand, an immersive installation by SarahCain for the Colby Museum of Art.
The fold out guide includes an essay by curator Beth Finch and a collaged poster by Sarah Cain.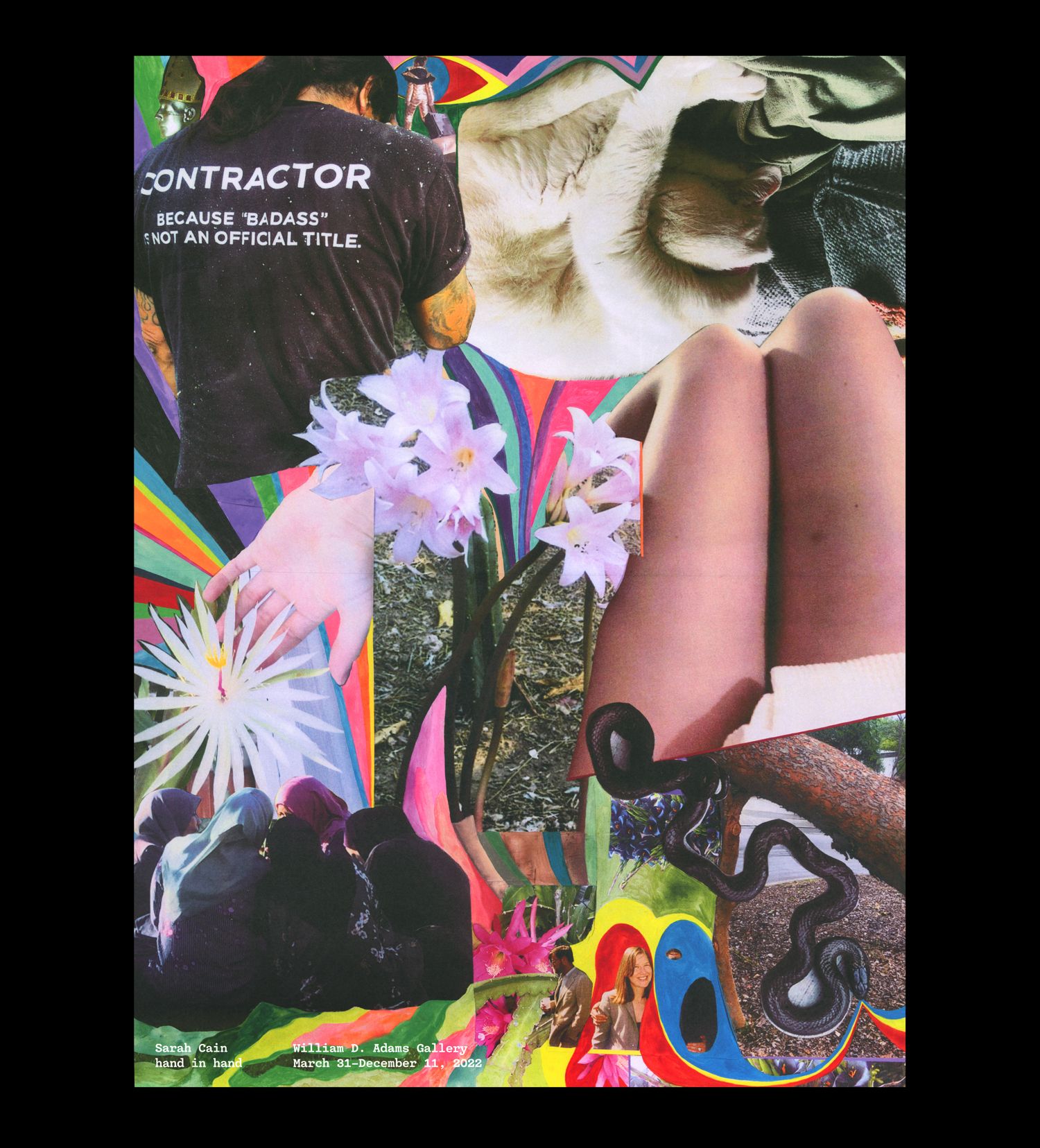 We also created complementing exhibition graphics. The exhibition was installed from March-December, 2022.
All artwork by Sarah Cain
Gallery guide printed by GHP Media
Installation photographs by Luc Demers and Trent Bell