AA Volume 4 book and vinyl
AA Volume 4, part of a series of artist books exploring the mythology of photographer Ansel Adams, was inspired by a recording of Adams typing an unknown letter.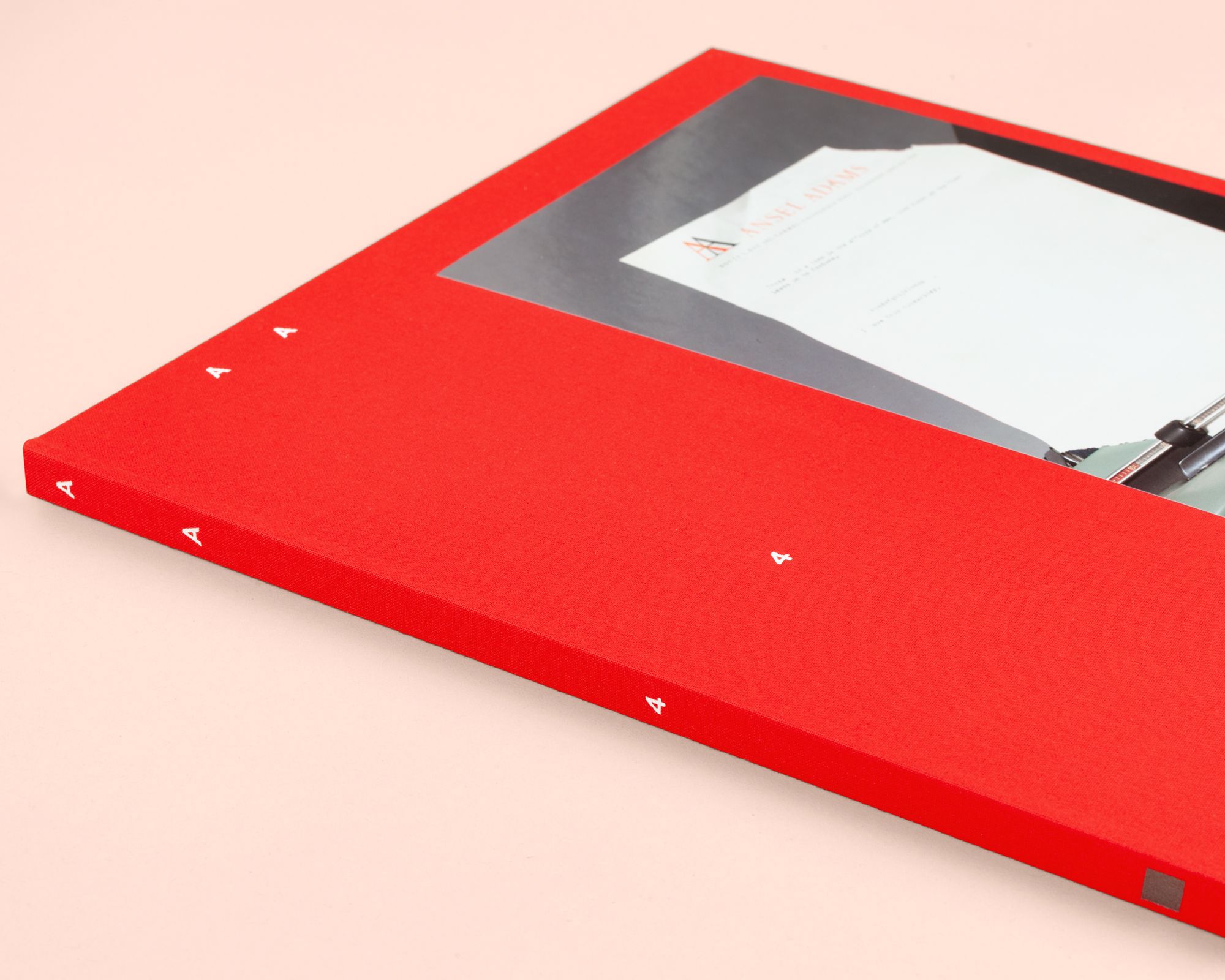 The volume is gathered into a hardcover portfolio, with a tipped on photograph of a letter composed by Adams that reads, "There is a time in the affairs of men, that taken at the flood leads on to fortune. / Abcdefghijklmnop / I love this typewriter."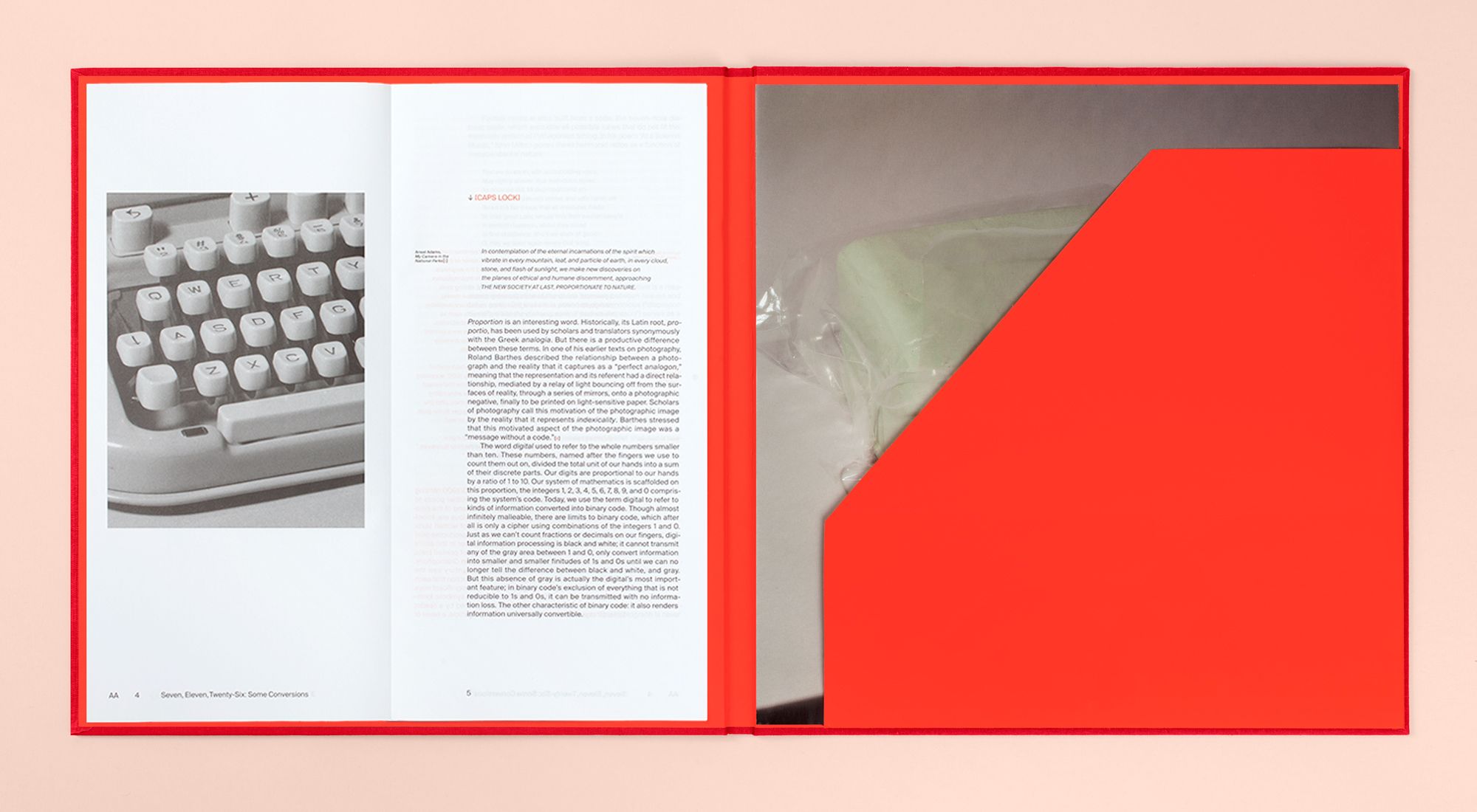 A booklet containing an essay by GodfreLeung is adhered to the inner case. When open, it mirrors the size of a record sleeve housed in a diecut pocket, giving equal physical weight to the publication's text and audio components.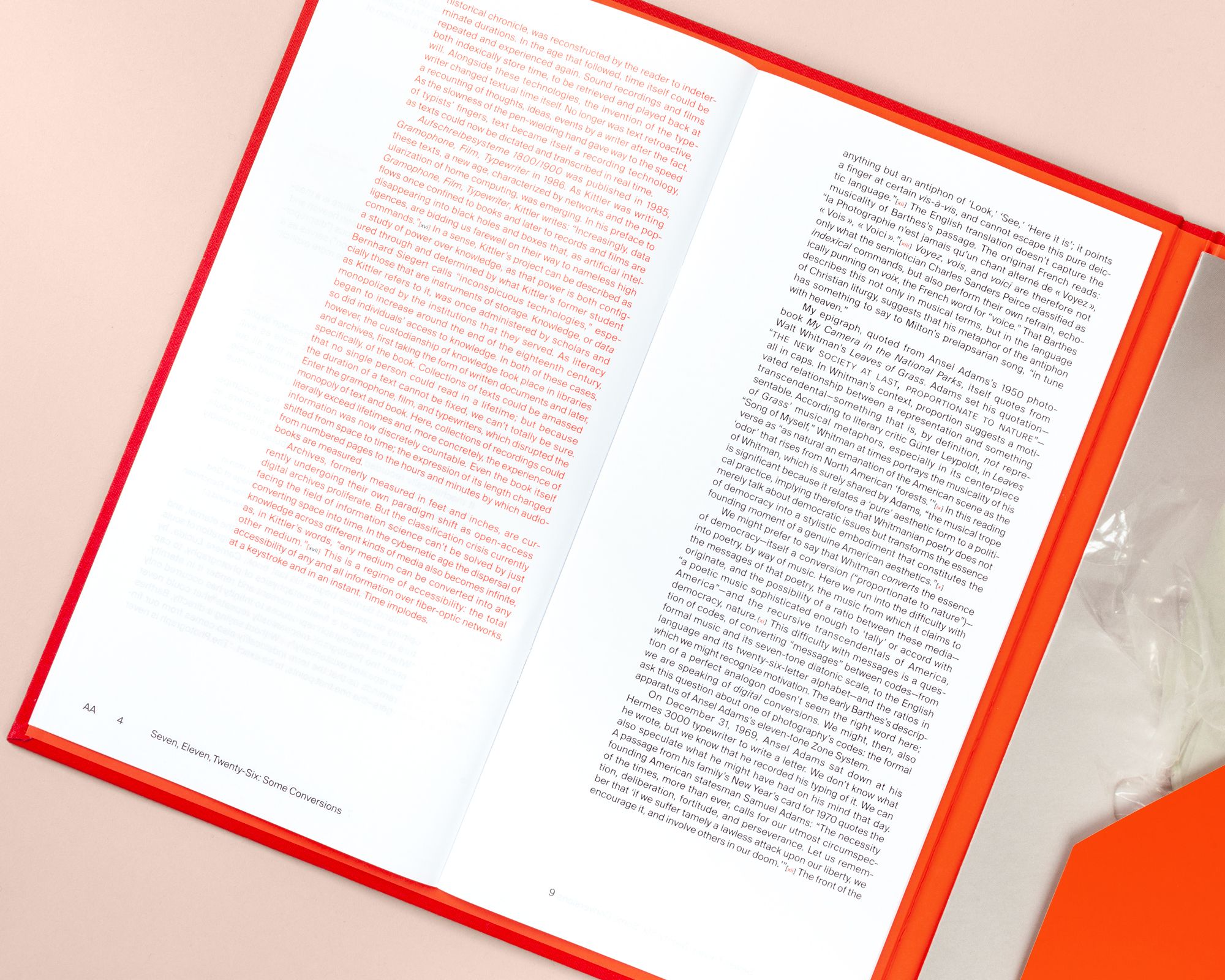 Also enclosed within the pocket is a transcription of Adams typing by Tim Hinck and a print by Lenka Clayton.
A complete table of contents is foilstamped on the back cover of the portfolio.