Hacking Finance Retreat identities
After branding HackingFinance and its print magazine, we were tasked with creating an identity for the 2018 installment of its flagship event, an annual retreat in Méribel, France hosted with its parent company Anthemis Group, a venture capital firm focused on fintech startups.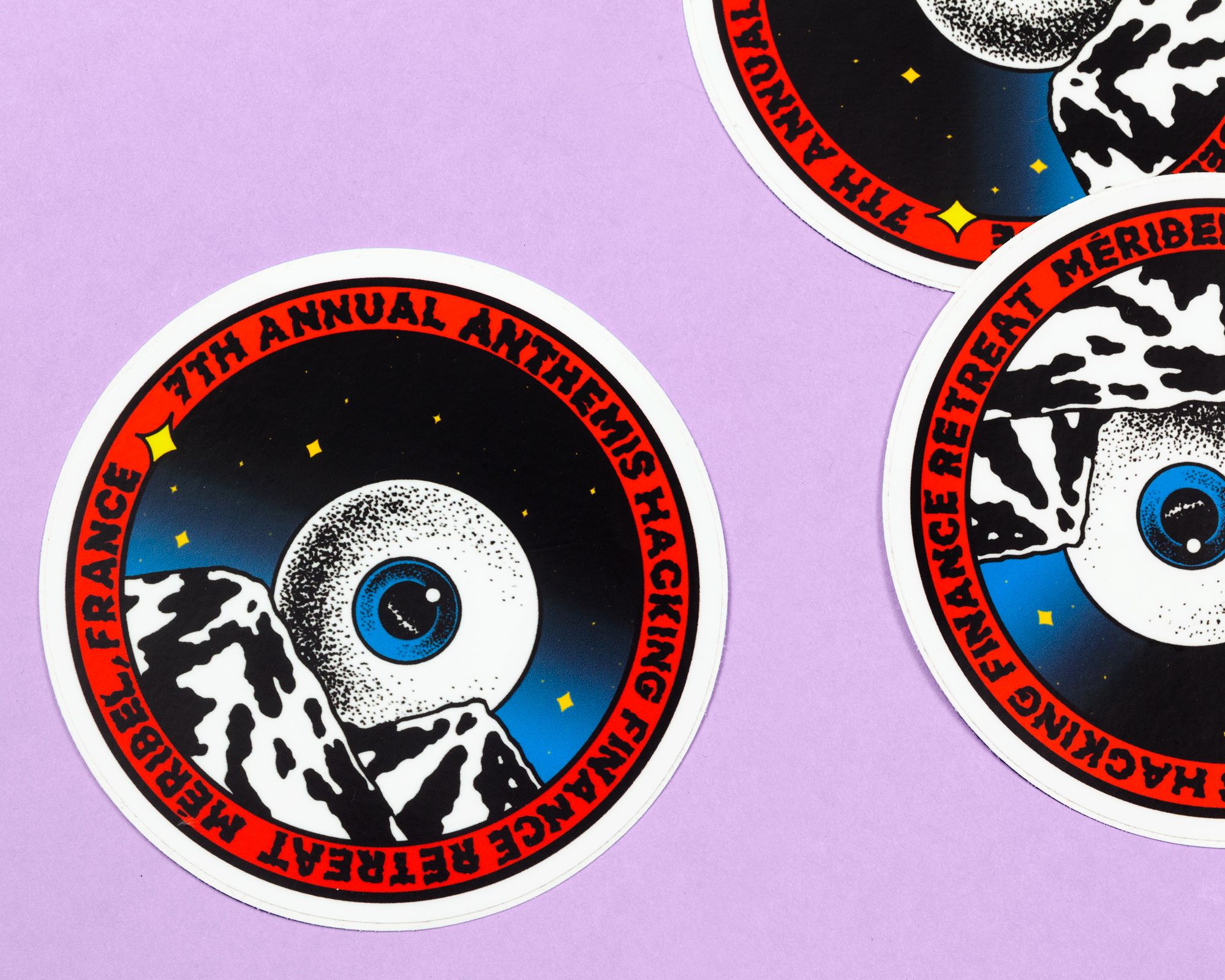 Bringing Hacking Finance's eclecticvisualapproach to the event's branding, we worked with illustrator DanielShepard to create offbeat posters; swag; and program with a schedule, map of the area featuring retreat venues and other notable attractions, and a Méribel-inspired word search.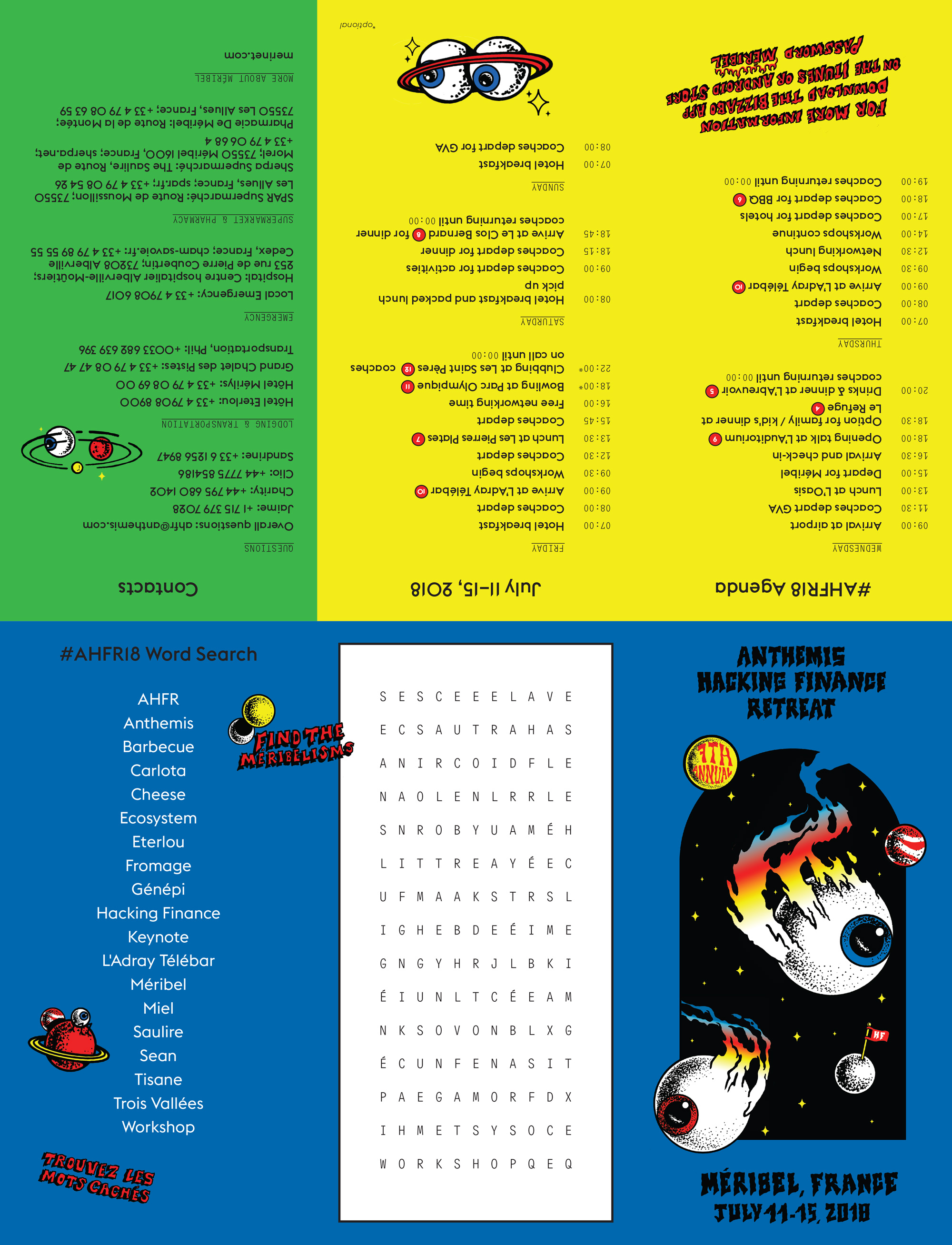 In 2019, we created a new series of event graphics and printed matter, this time in collaboration with Fatchurofi.
Created with Mark Pernice for Out of Office
Illustration: DanielShepard and Fatchurofi
Junior designer: Juan Aranda (2019)