Columbia GSAPP event branding
Each semester, Columbia University Graduate School of Architecture, Planning and Preservation (GSAPP) commissions a new identity for their lecture series. For Fall 2017, OutofOffice created an homage to stacked drywall, riffing off the design and pattern of this humble material.
In addition to flat and mailable posters and envelopes, we created animated social media graphics, holding screens, and flyers for use throughout the semester's events.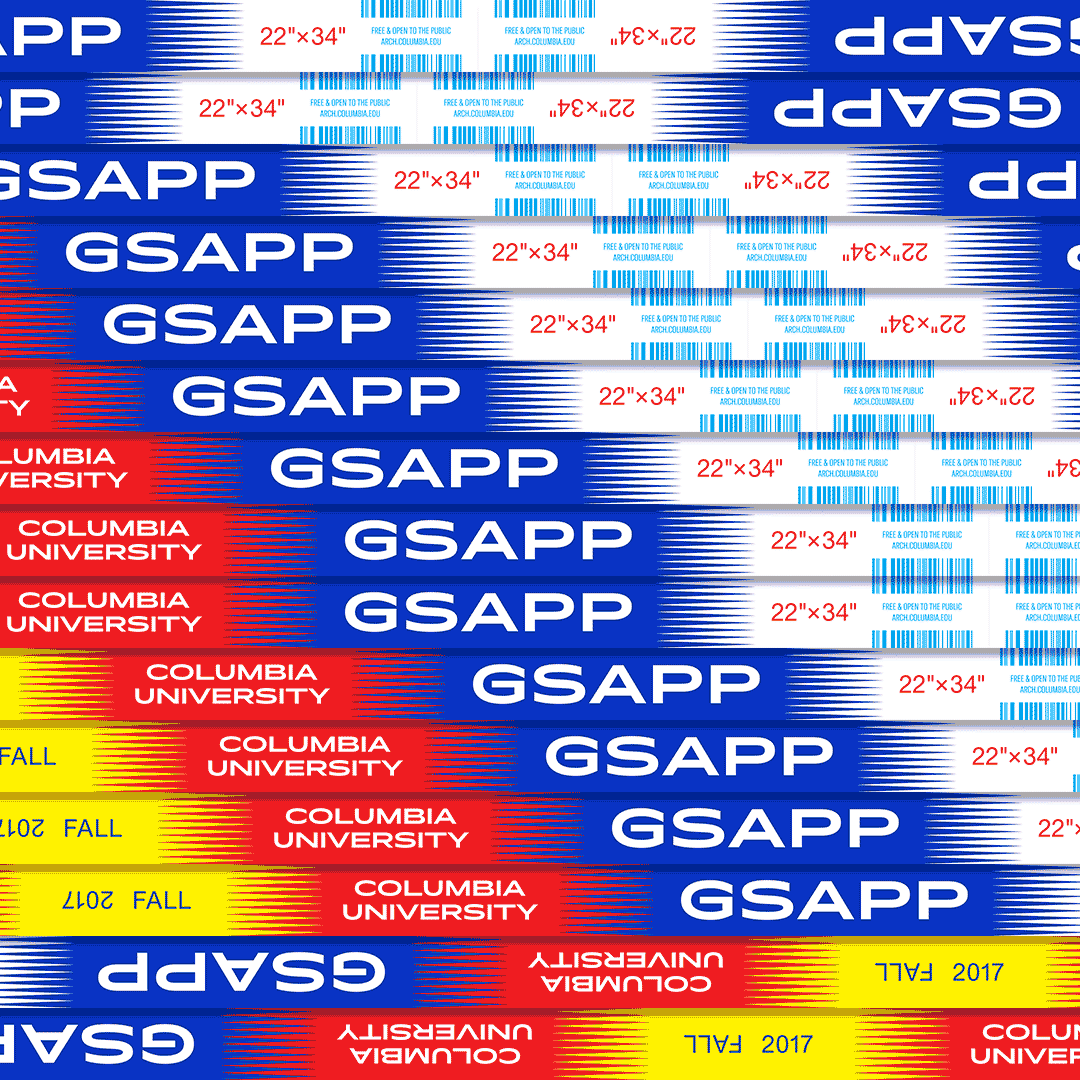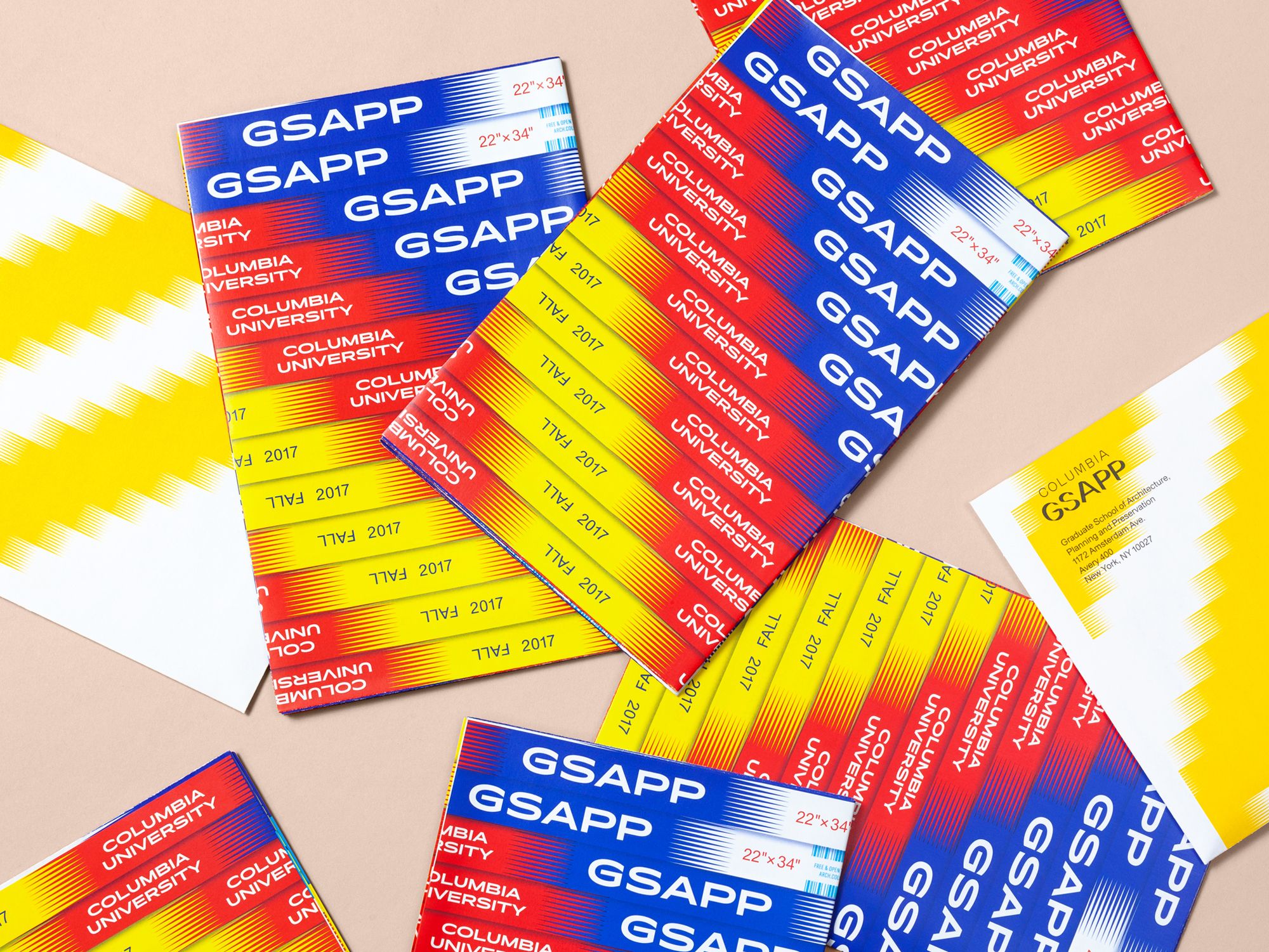 For Spring 2018, we again drew inspiration from building materials, using abstracted textures from an array of surfaces.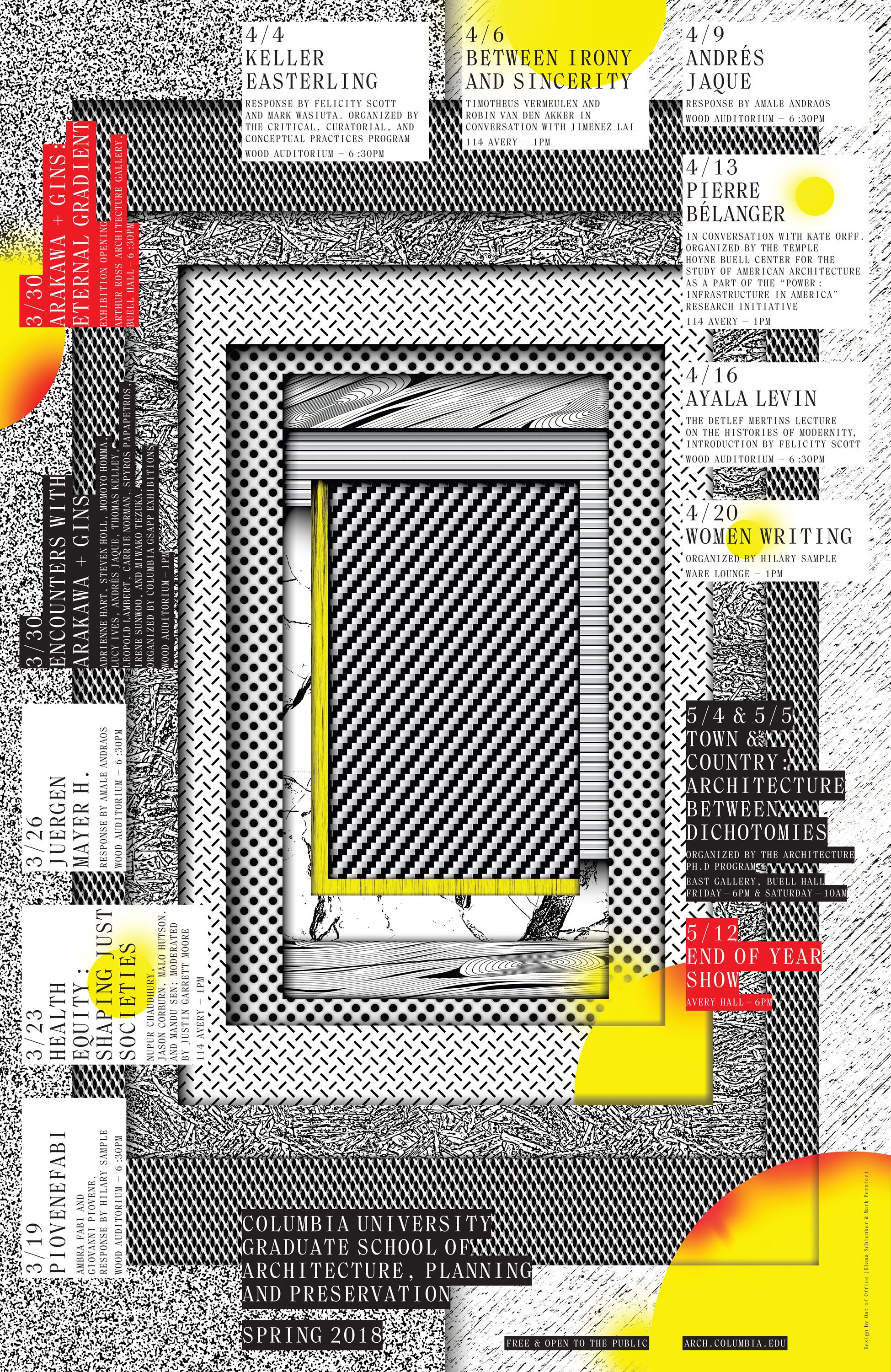 We layered these textures to create a frame that accommodated event flyers, which were hung with custom stickers.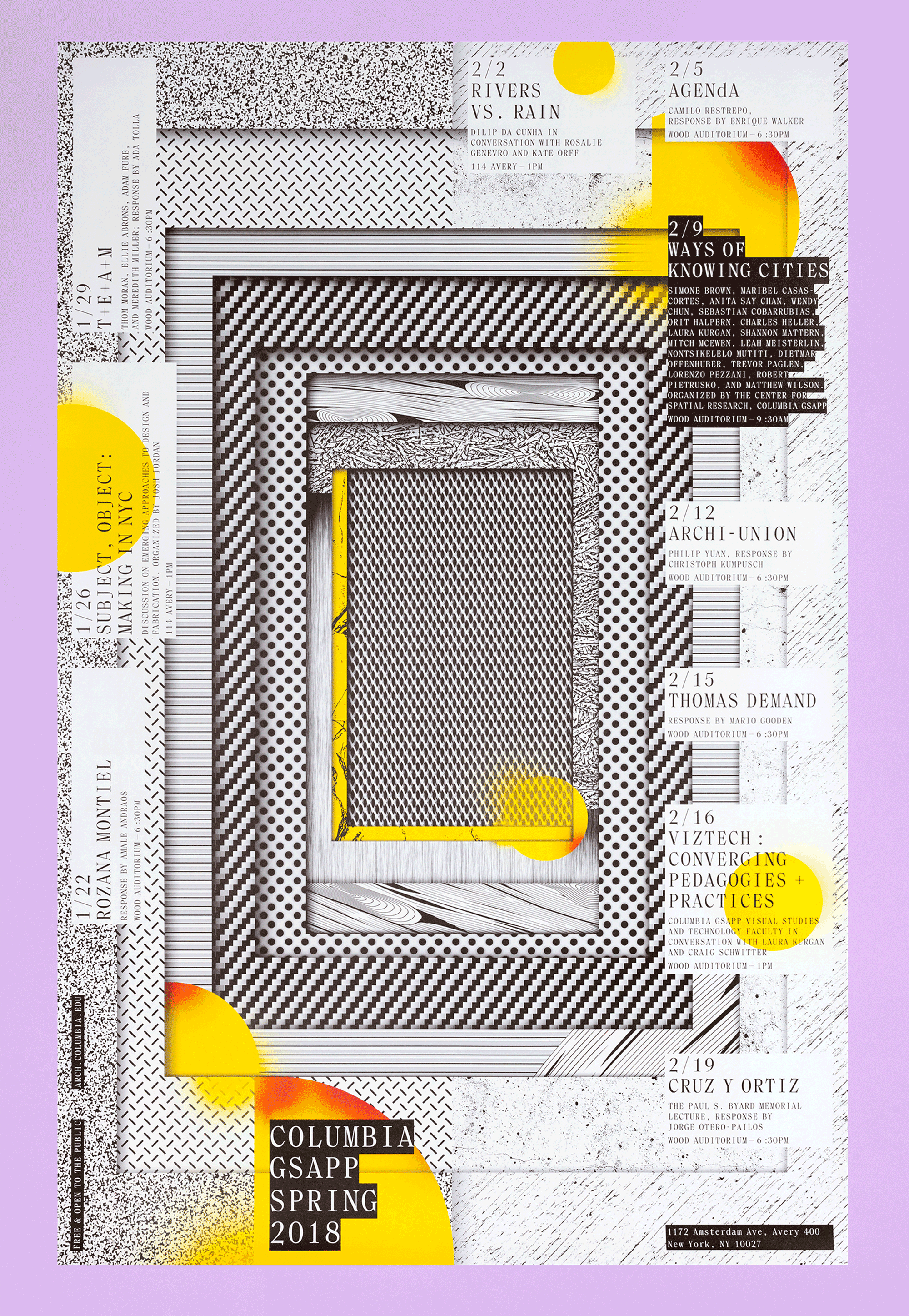 The flyers could be hung individually or layered over one another to showcase multiple events and mark the semester's progression.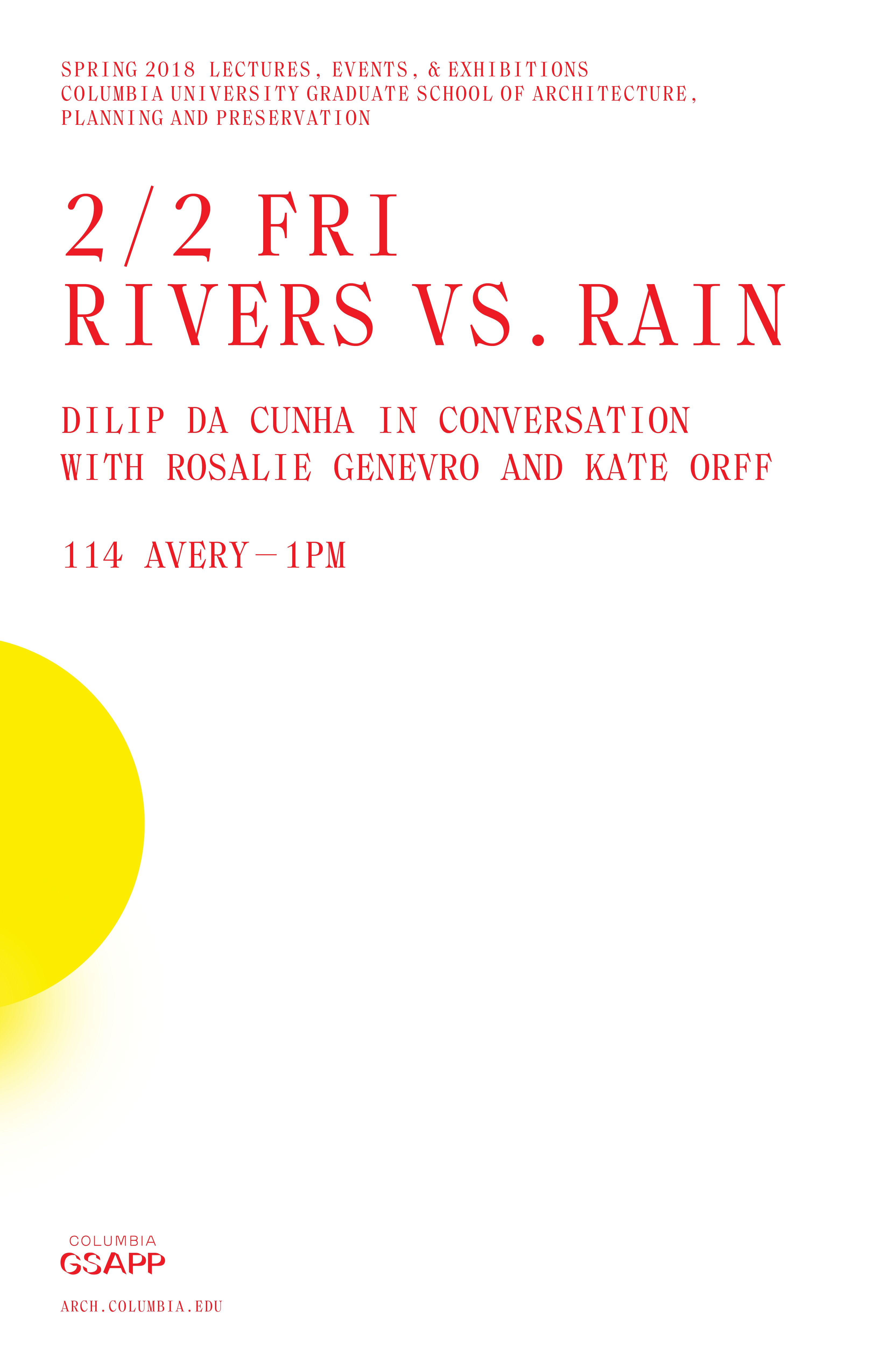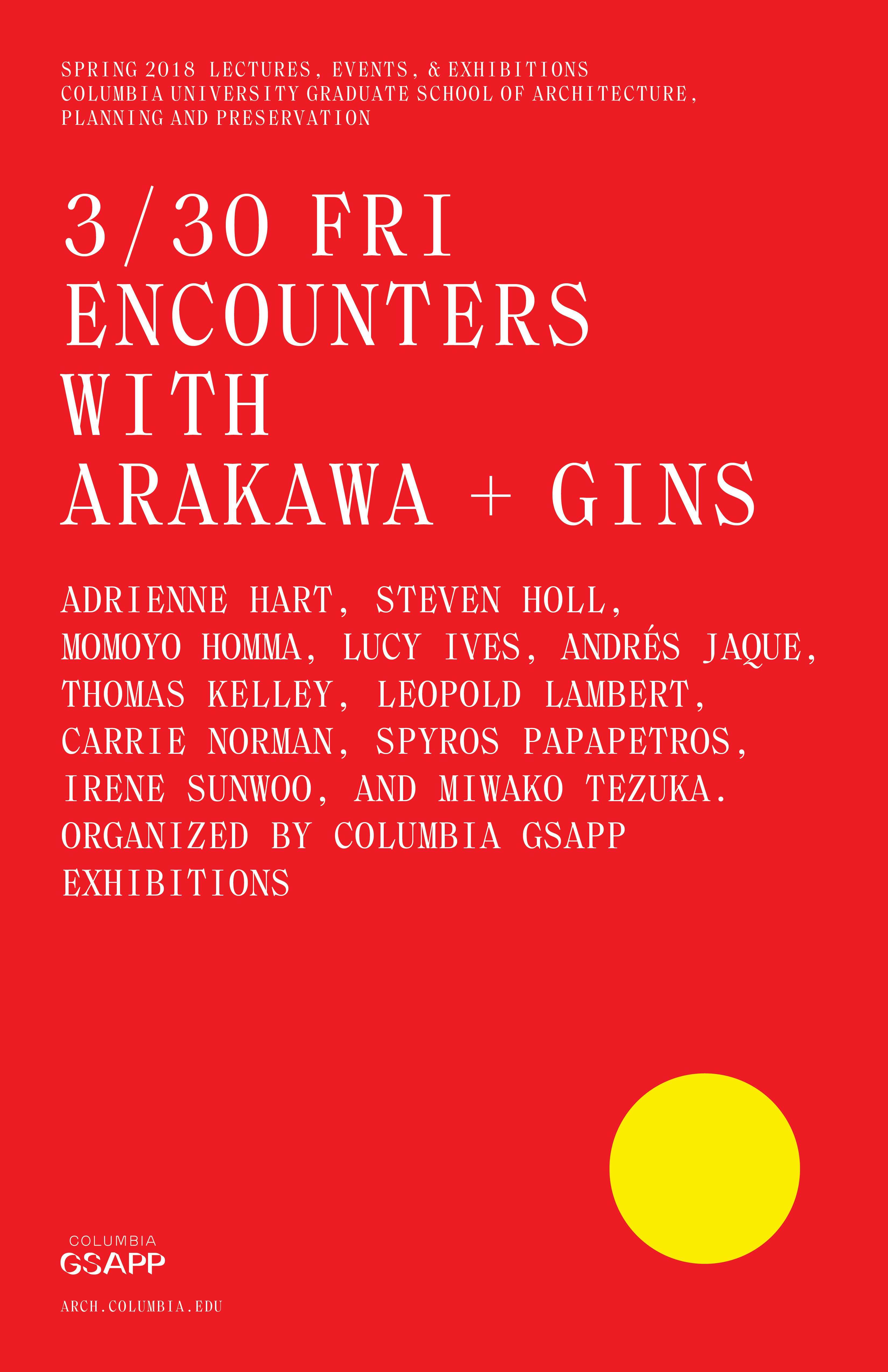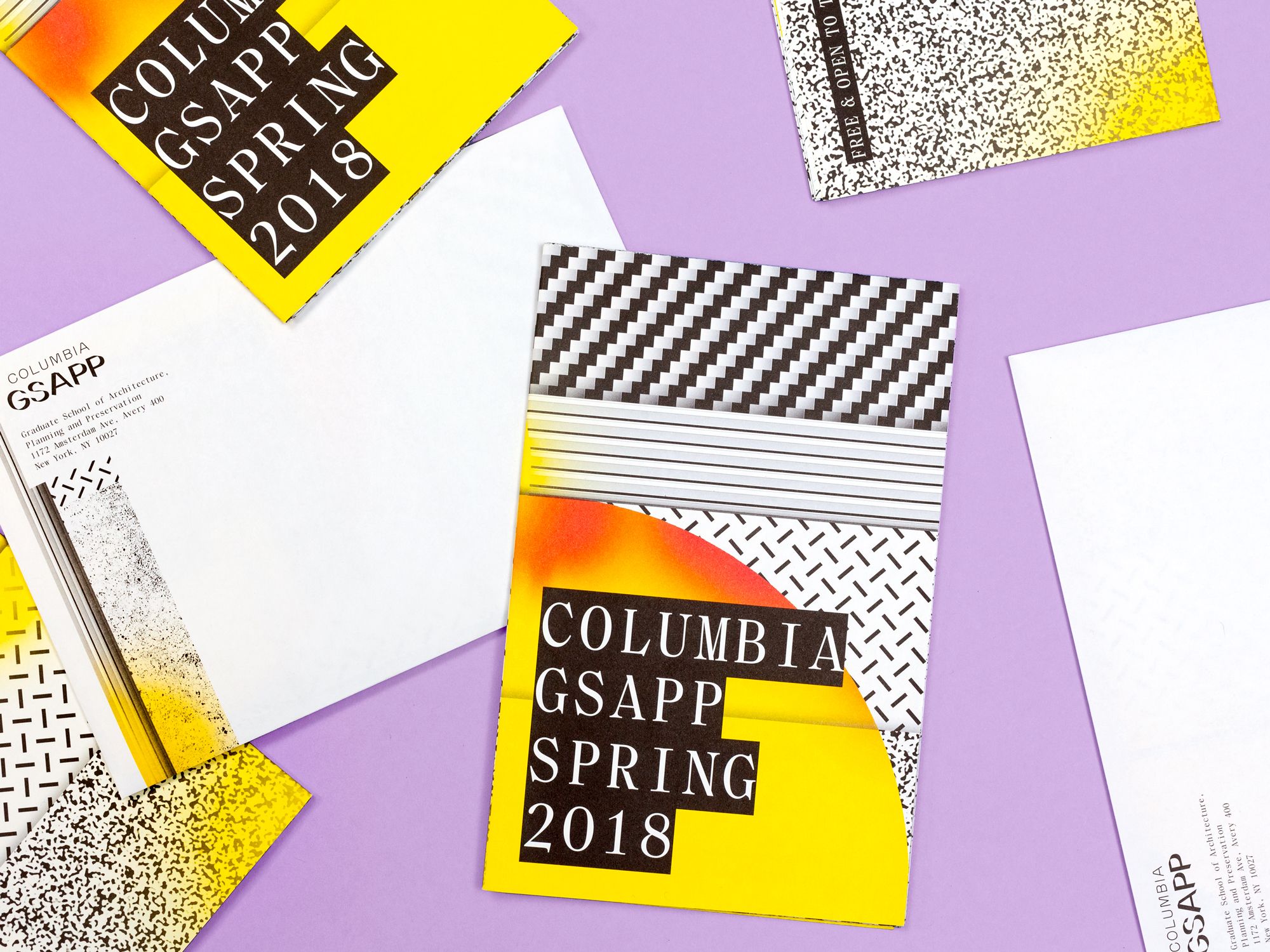 That spring, we also developed the identity for GSAPP's annual student exhibition, which was based on a distorted image of a model by Quy Le designed in the school's "Transitional Geometries" course.
This identity was applied to invitations, social media graphics, wayfinding signage, posters, and an exhibition catalogue.