Euphoria Fashion by Heidi Bivens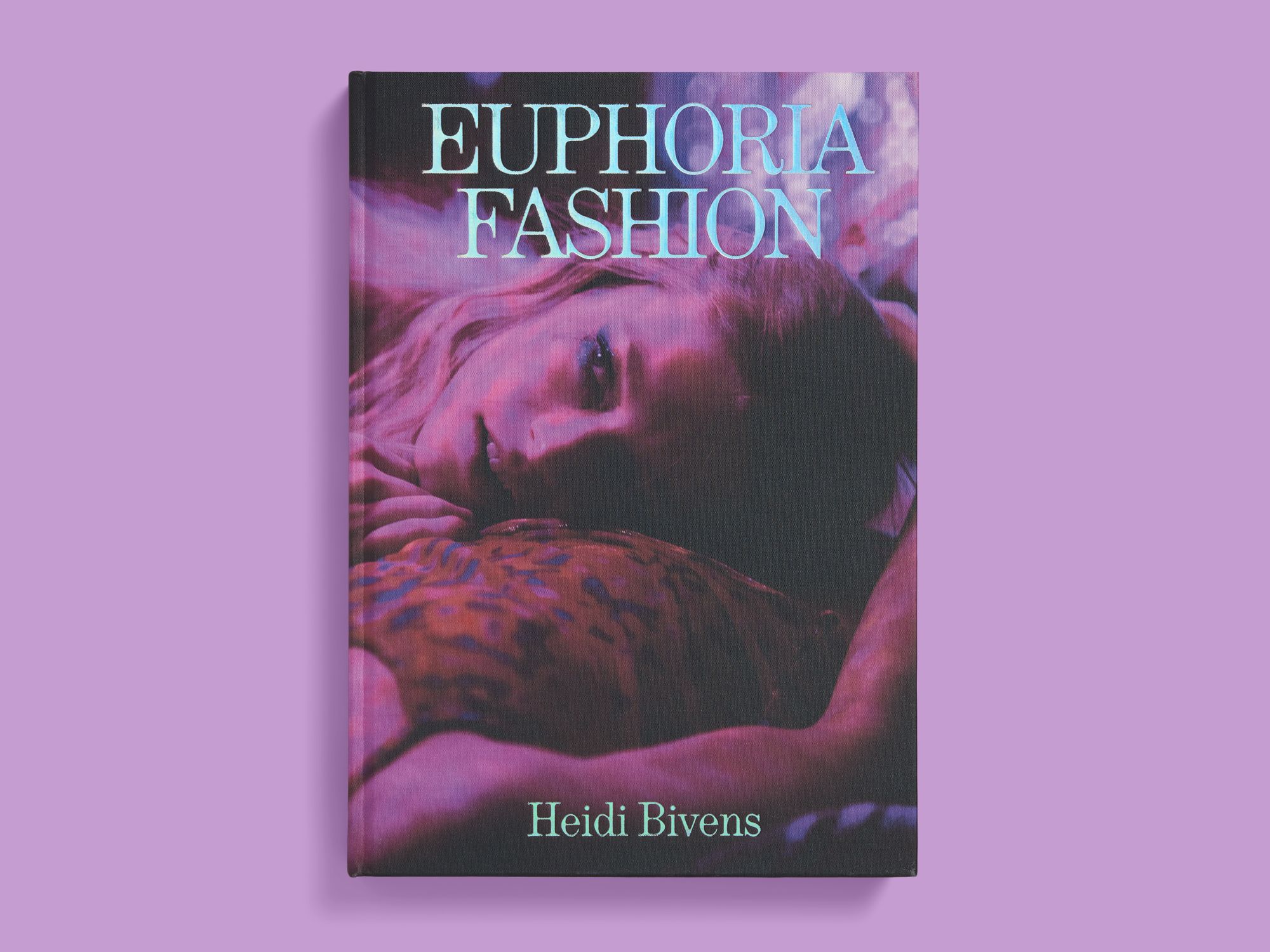 Euphoria Fashion, written by costume designer Heidi Bivens and published by A24, offers a deep dive into the iconic fashion of HBO's hit television series.
The cover is wrapped with a satin-like 4C-printed cloth and stamped with rainbow holographic foil, both reminiscent of many of the characters' shimmery costuming.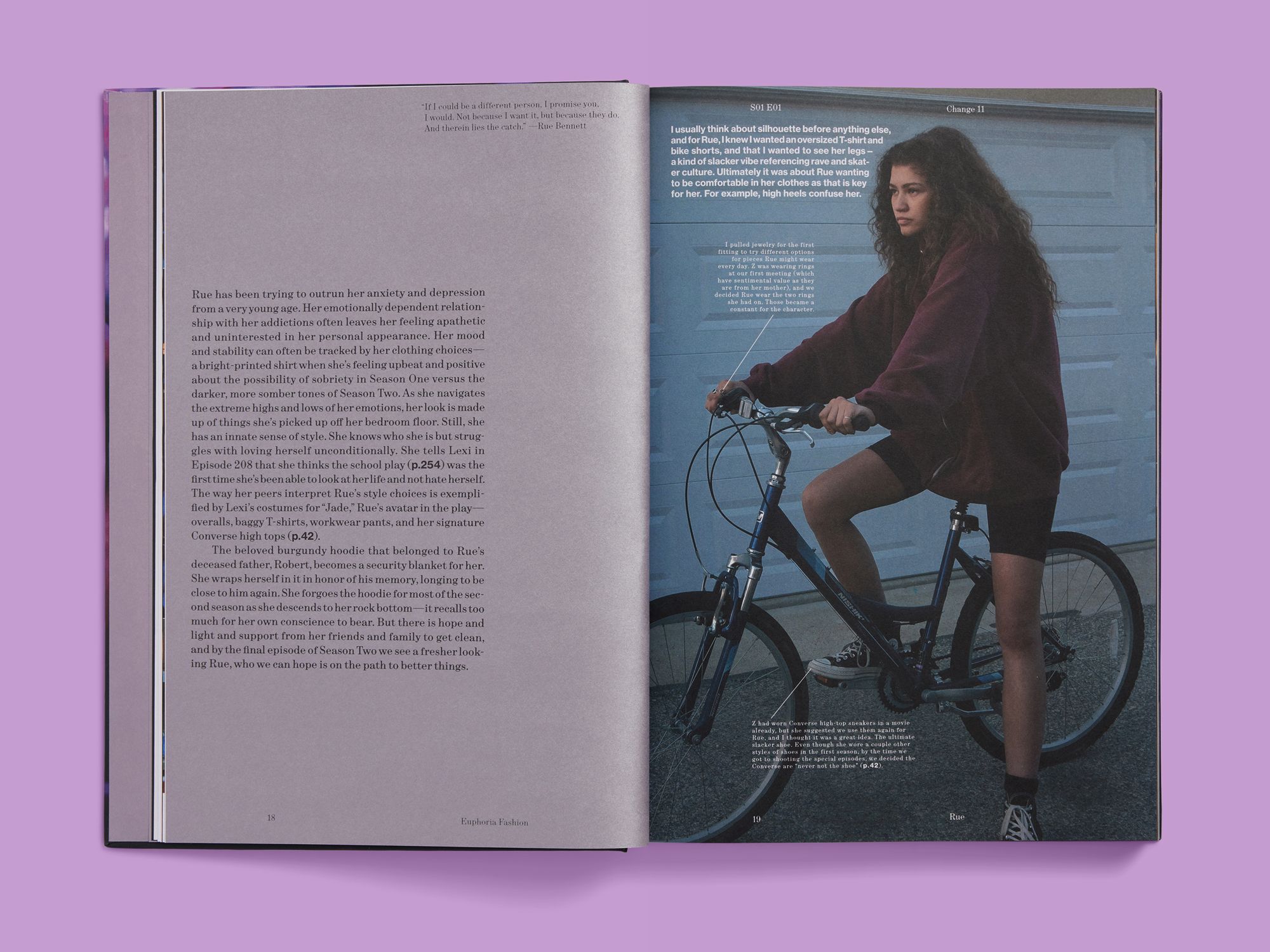 The book is organized around the show's main characters, with chapters breaking down their looks and the inspirations behind them. These are punctuated by synopses of key episodes; conversations with cast and crew; Q&As with fashion houses and designers like Coperni and Arianne Phillips; and essays by William Van Meter, Mitchell Kuga, José Criales-Unzueta, and Biz Sherbert. A violet-silver Pantone ink is used throughout to offer pops of metallic contrast.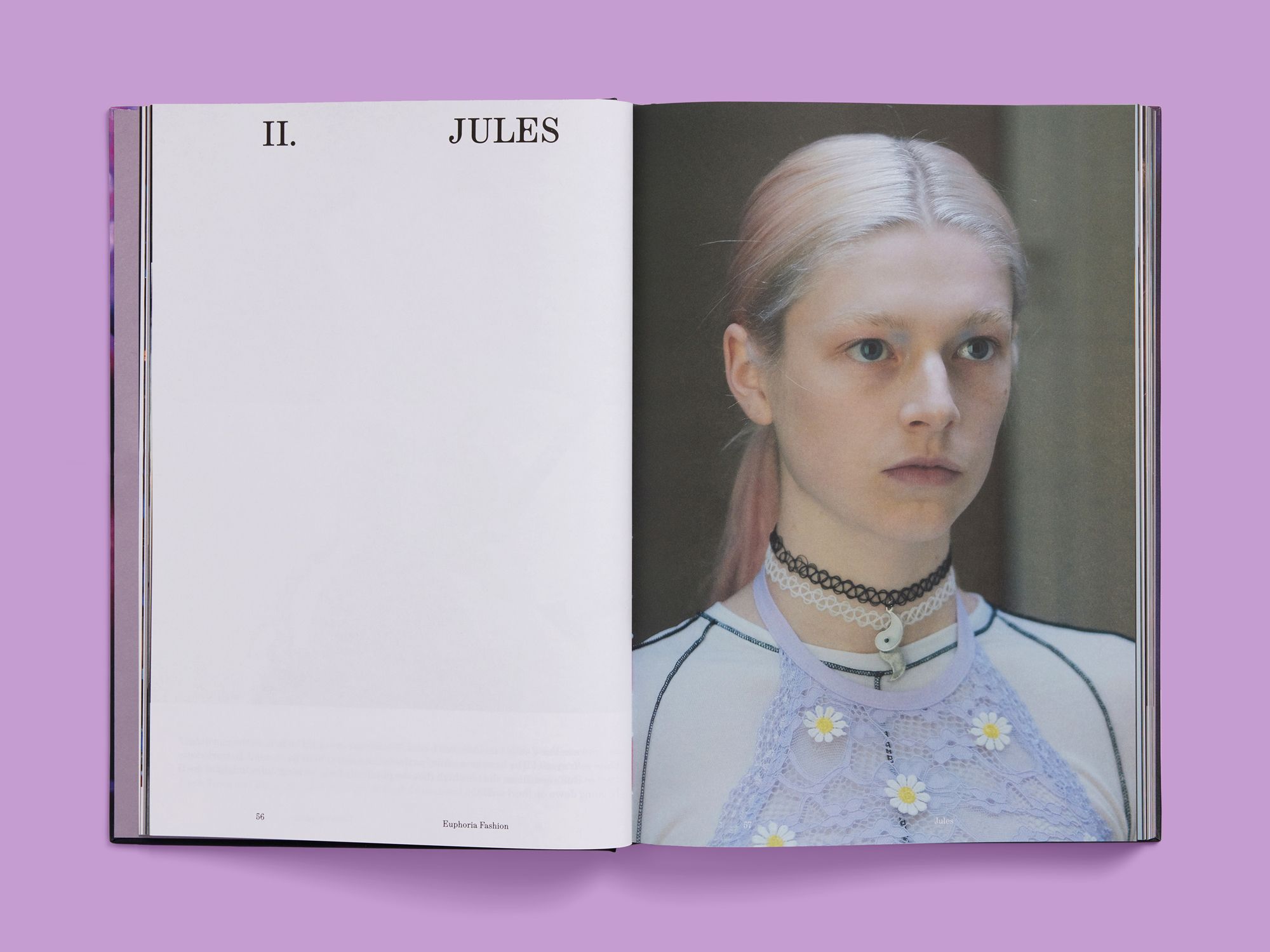 Character chapters mix stills from the show with behind the scenes production images and dreamy, backlit still lifes photographed by NicholasAlanCope.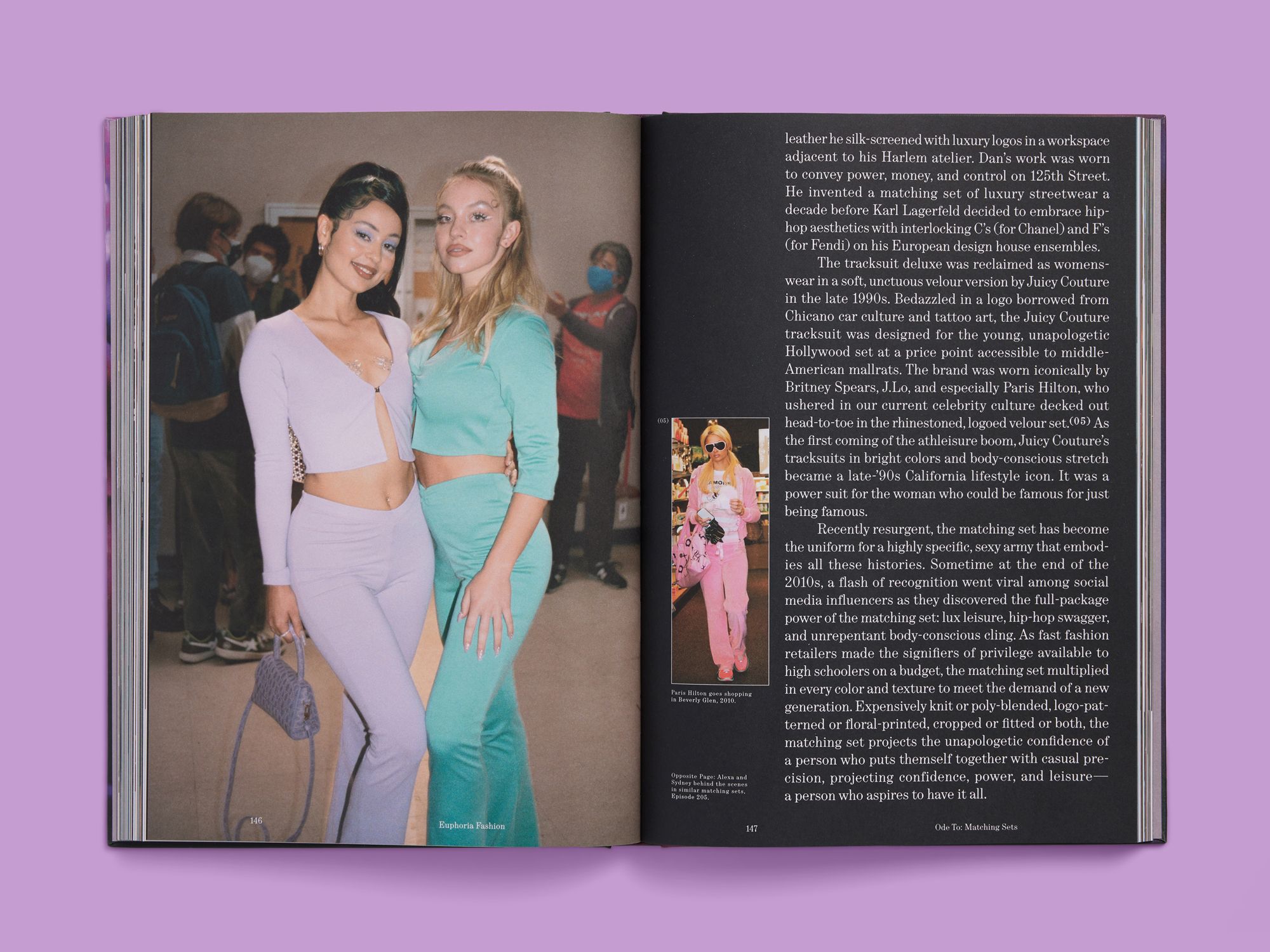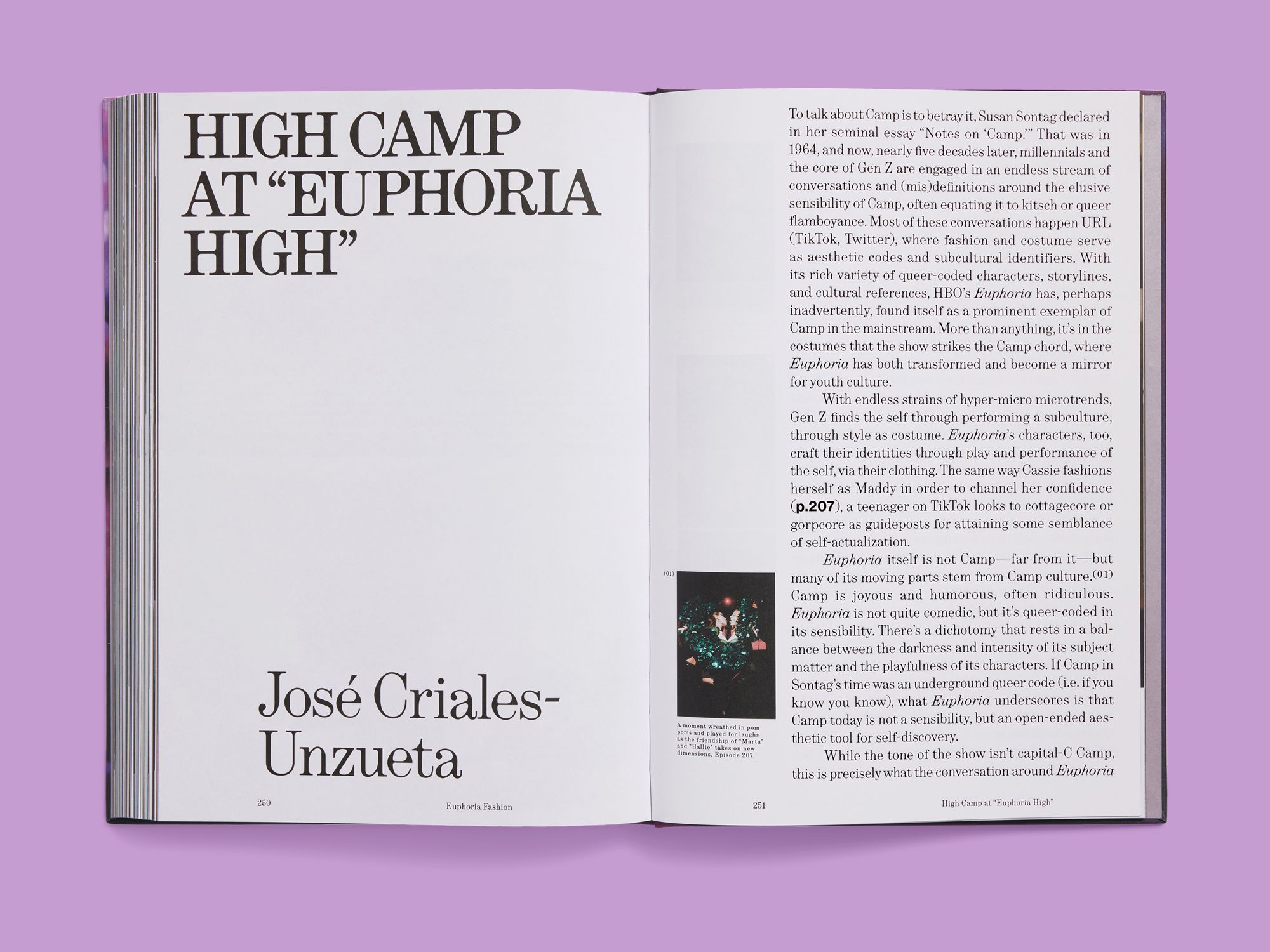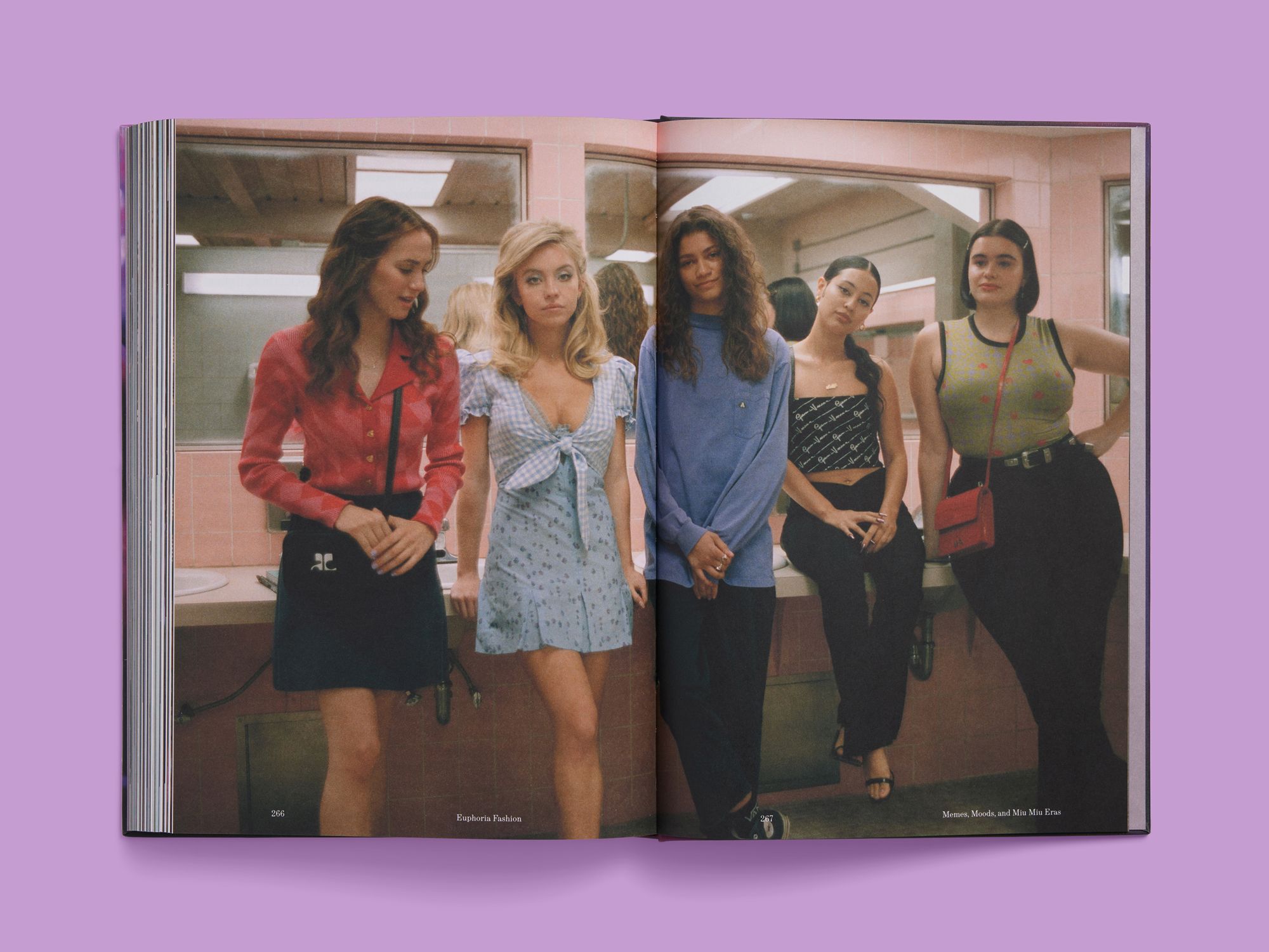 Designed with Jordi Ng
Lightbox photography: Nicholas Alan Cope
Editor: LinYee Yuan
Head of A24 Publishing: Perrin Drumm
Publishing Operations Manager: Shayan Saalabi
Book photography by A24