Risograph workshops
Periodically, we are invited to organize risograph zine-making workshops. For each installment, we select a theme, design the cover, then work with participants to create interior pages to be printed in a random order. The process creates exciting combinations that teach participants about the fundamentals of riso printing.
Our first workshop, "Love/Hate" was conceived with Makeshift Society Brooklyn, Gerardo Madera, and Adobe Typekit. We opened the evening with a talk about our work, then asked attendees to illustrate a thing they love and a thing they hate.
The drawings were then printed over one another on a single page, giving participants an introduction to this printing process.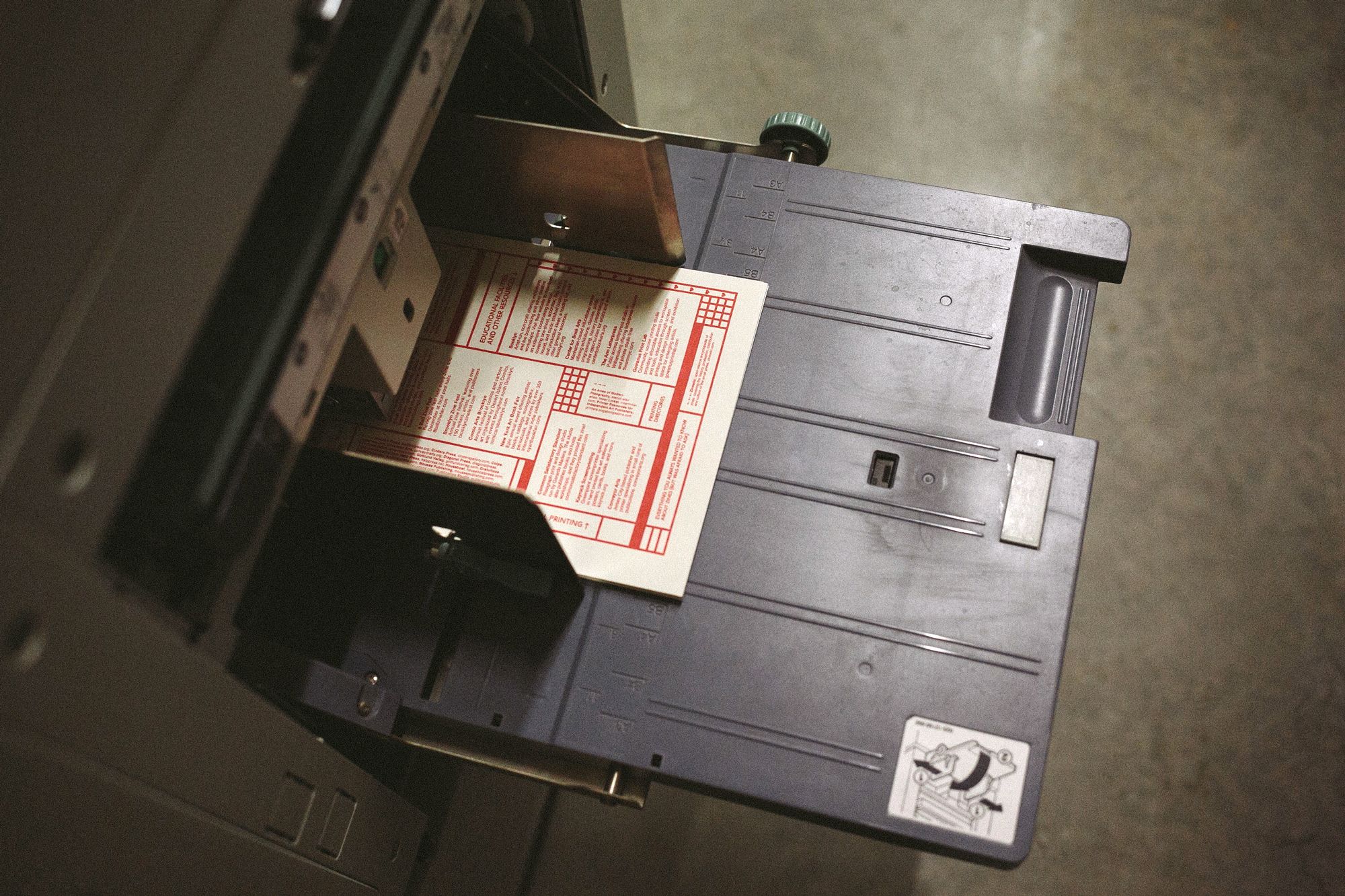 Each participant received an unbound zine, which included a page of resources that we wrote and designed for those interested in making, producing, and selling their own publications. We also provided binding tools and assembly instructions.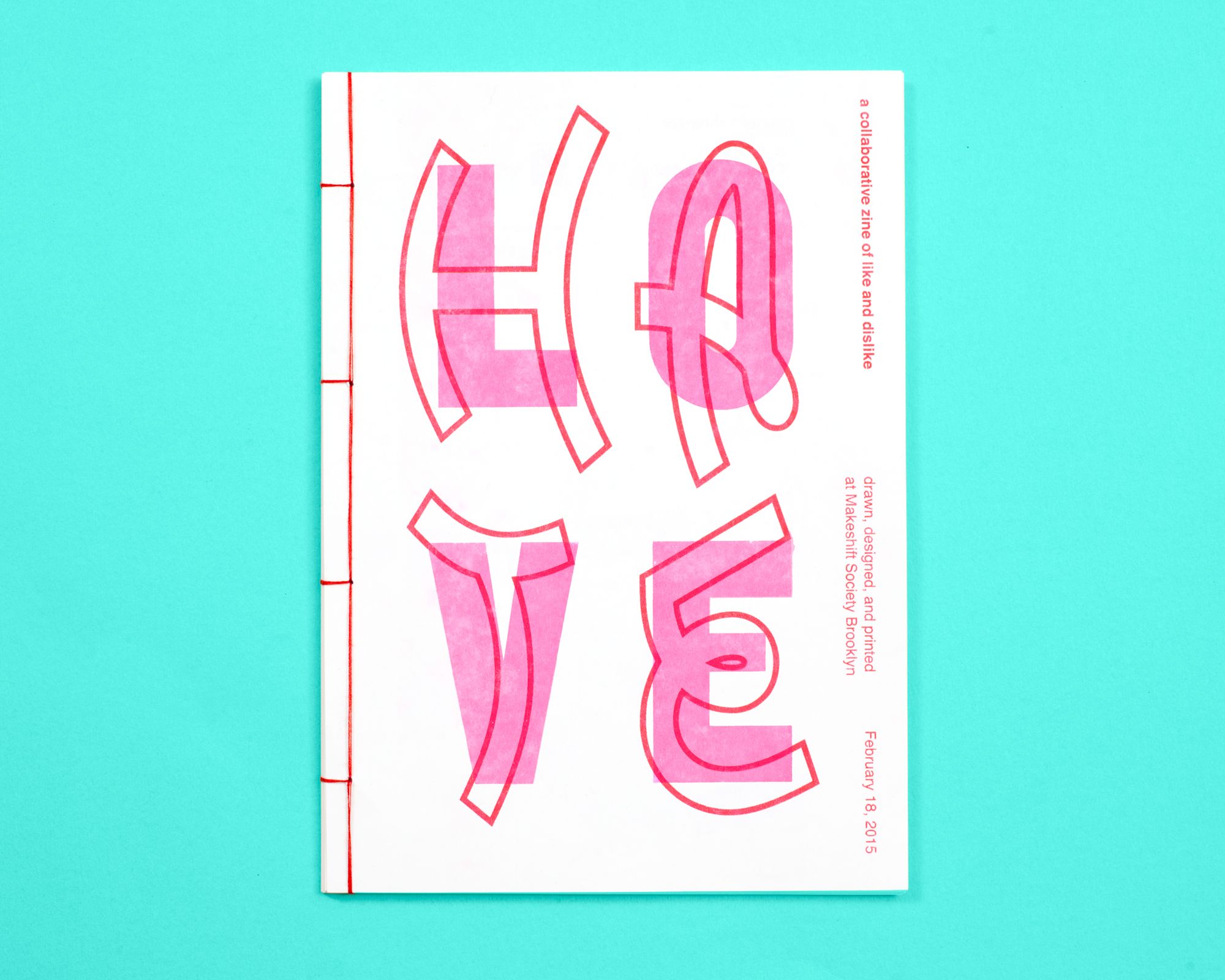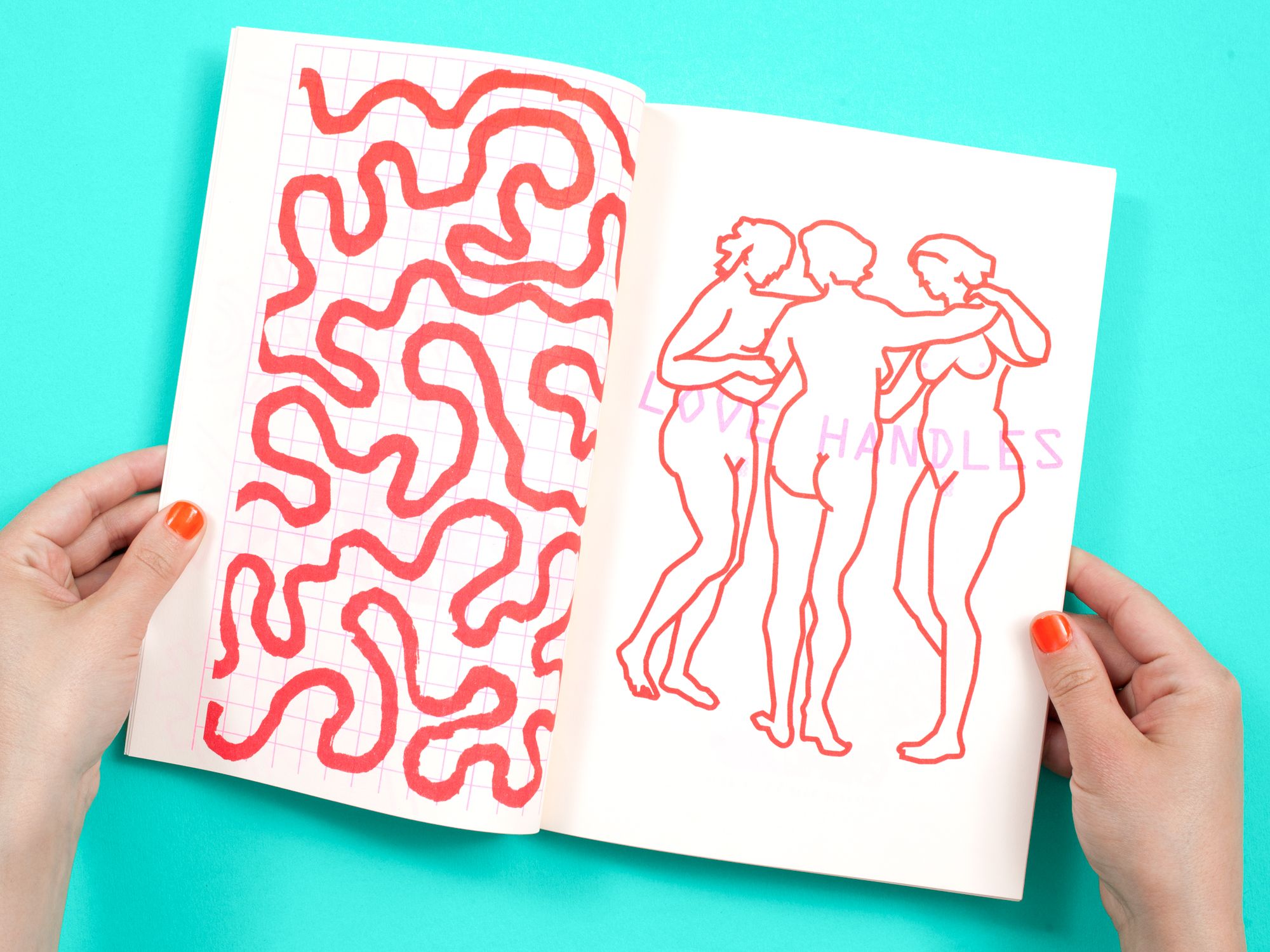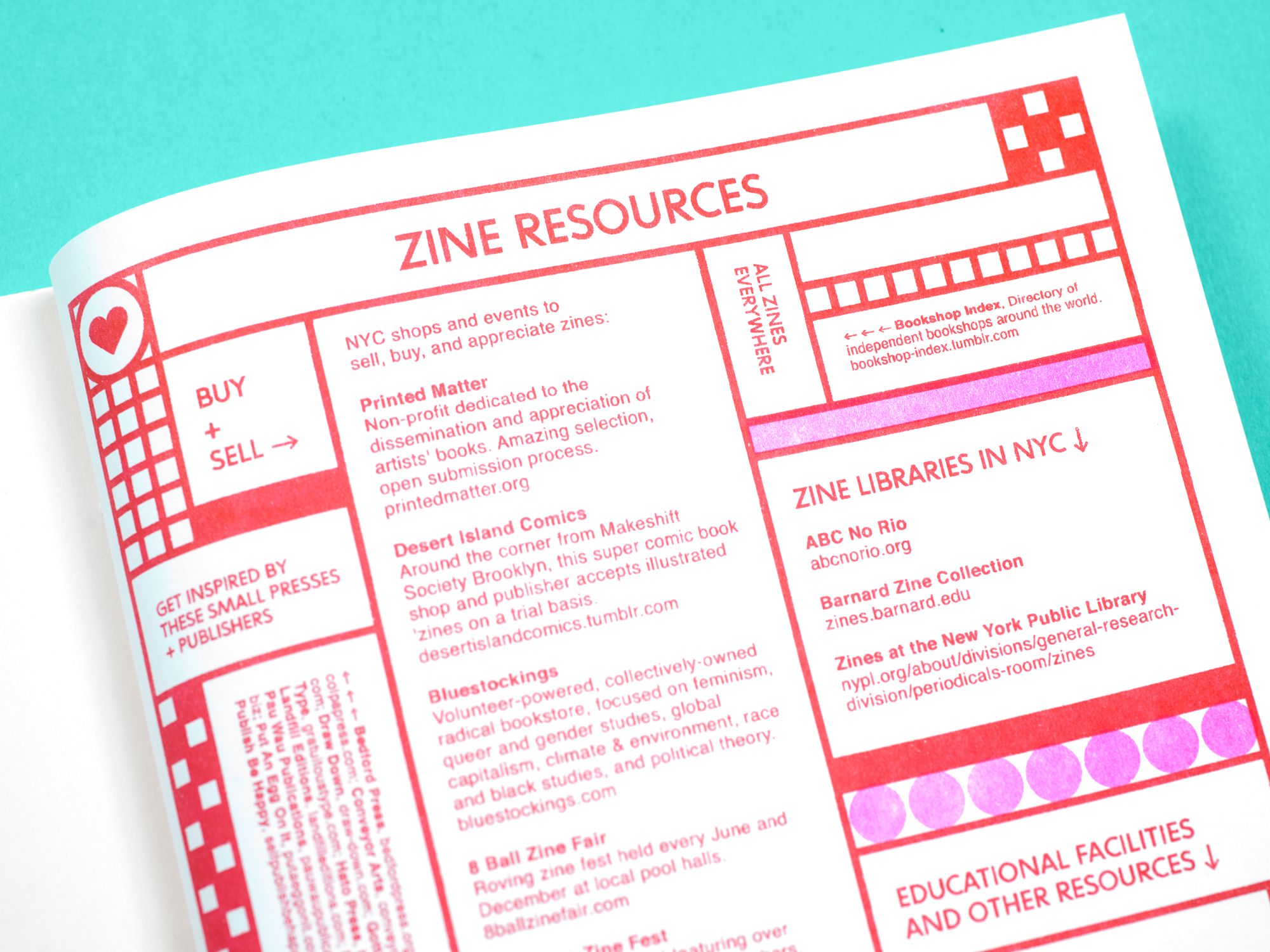 Coinciding with a talk about our work at Offset 2019, we hosted a riso workshop with the Facebook Analog Research Lab (AIR) in Dublin. Knowing attendees would be flooded with great ideas from a weekend of inspiring conference activities, the workshop's theme "Bad Ideas" offered a respite from good taste.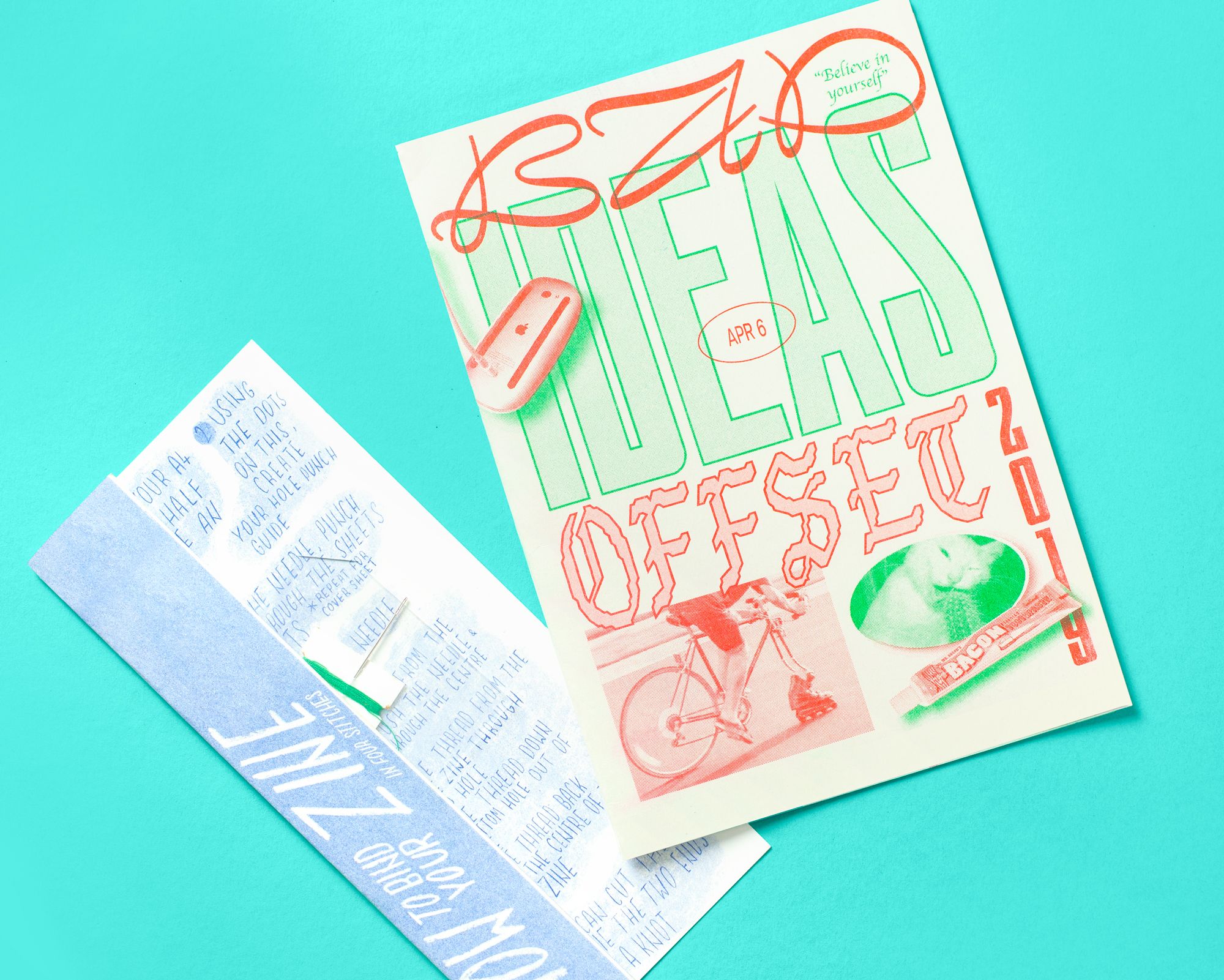 Participants were asked to create two hand drawn pages featuring their very worst ideas, which were printed and layered at random in the final zine. Each received copies of the completed publication along with a binding kit created by AIR.
In partnership with AIGA Houston and WorkhorsePrintmakers, we travelled to Houston to participate in a Q&A about our approach to publication design, followed by a risograph demonstration by Workhorse.
Inspired by Houston's connections to space and by the collaborative and unpredictable nature of the workshop itself, we titled the event "Up in the Air" and asked participants to create two pieces of artwork in response—one typographic and one image-based.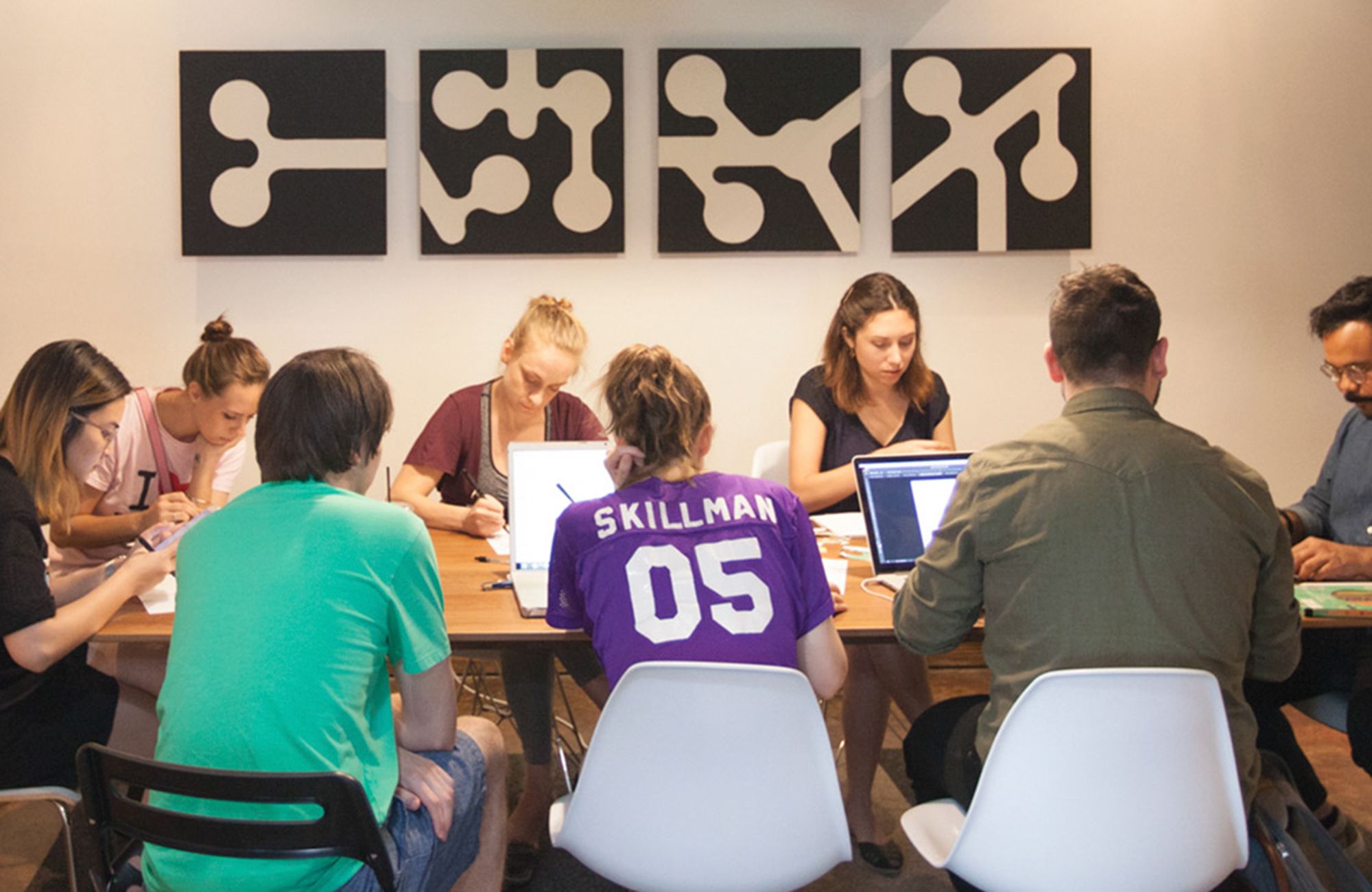 These creations were layered over other participants' work at random. In the spirit of the workshop, we also designed the cover in collaboration with Workhorse.