Human Resources identity
HumanResources 🛸🛸🛸 is a luxury vegan shoe line inspired by science fiction. Together with Mark Pernice (through our collaboration OutofOffice), we developed this slyly sinister brand name and identity.
We created a statement-making, hyper condensed logo as well as a monogram that stretches and rotates in different brand applications, most notably stretched from heel to toe inside each HR shoe.
To launch the brand's first collection, we worked with photographer RyanDuffin to create a campaign imagining an alien shoe collector roving through the universe in search of new specimens.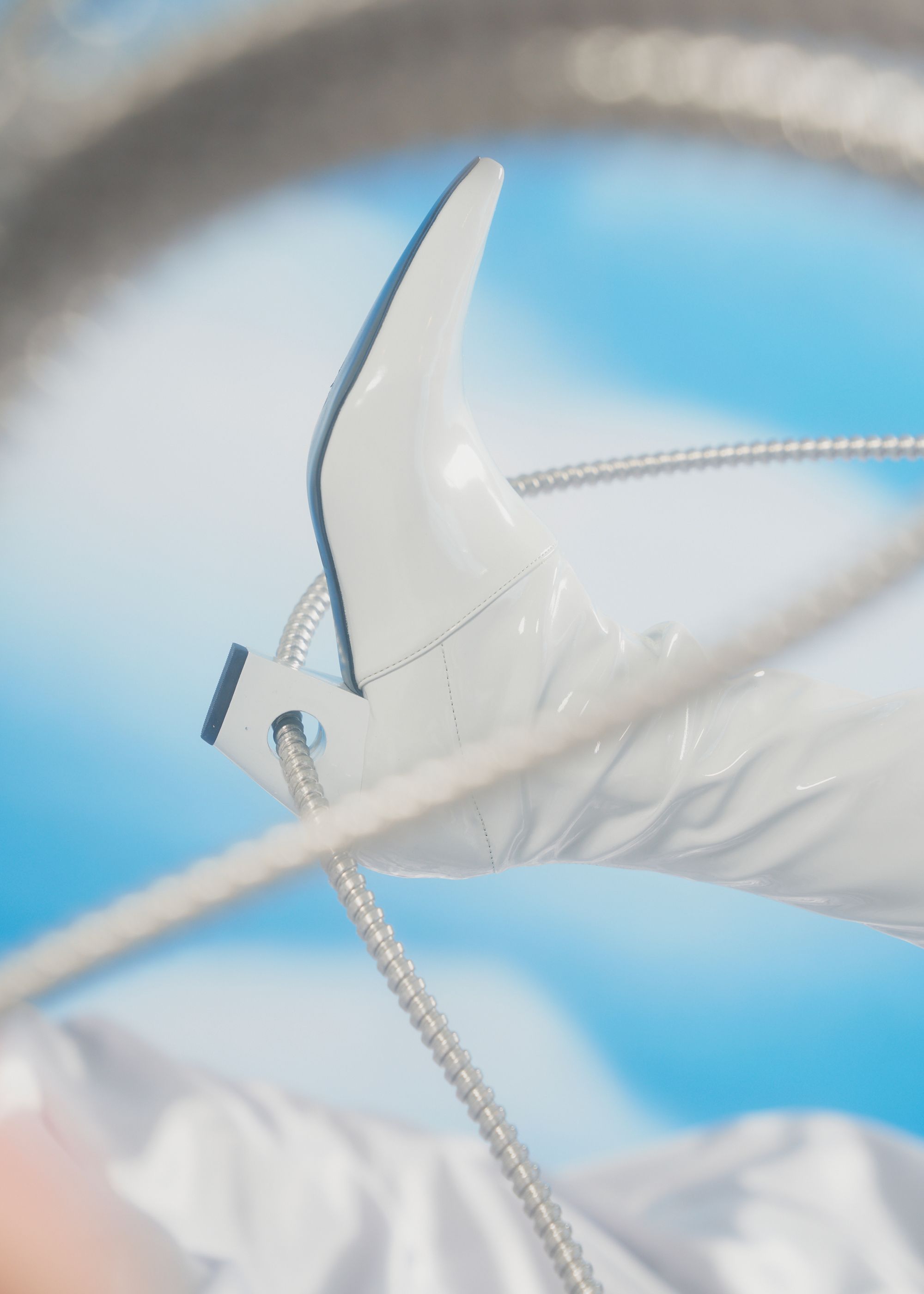 We made strong use of our graphic logo in HR's first lookbook, where text fills the page and bleeds from one to the next in a bold and confident introduction to the brand.
We also designed an immersive web shop packed with spaced out details.
These include interactions like a mirror ball that drifts across the screen as users navigate the site. Clicking the ball reveals a key point of inspiration for the brand.
The easy to navigate shop runs on Shopify and includes a lookbook for each collection and blog of news and inspiration.
Created with Mark Pernice for Out of Office
Logotype refinements: Ksenya Samarskya
Shoot credits: Photography Ryan Duffin; set design Elysia Belilove; makeup & hair Michaela Bosch; nails Sky Kandundu; models Myx Lee, Dwarmis Concepcion
Front end development: Maria Adelaide
Junior designers: Élise Rigollet, Lily Fulop