Fantasy America identity
We worked with type designer WeiHuang to create a logotype that feels both idealistic and sinister—marrying notions of the American Dream with the country's dark realities. Supporting the intangibility of these ideals, the exhibition's main graphic, printed on glossy semi translucent vinyl, shifts in legibility as visitors move through the gallery.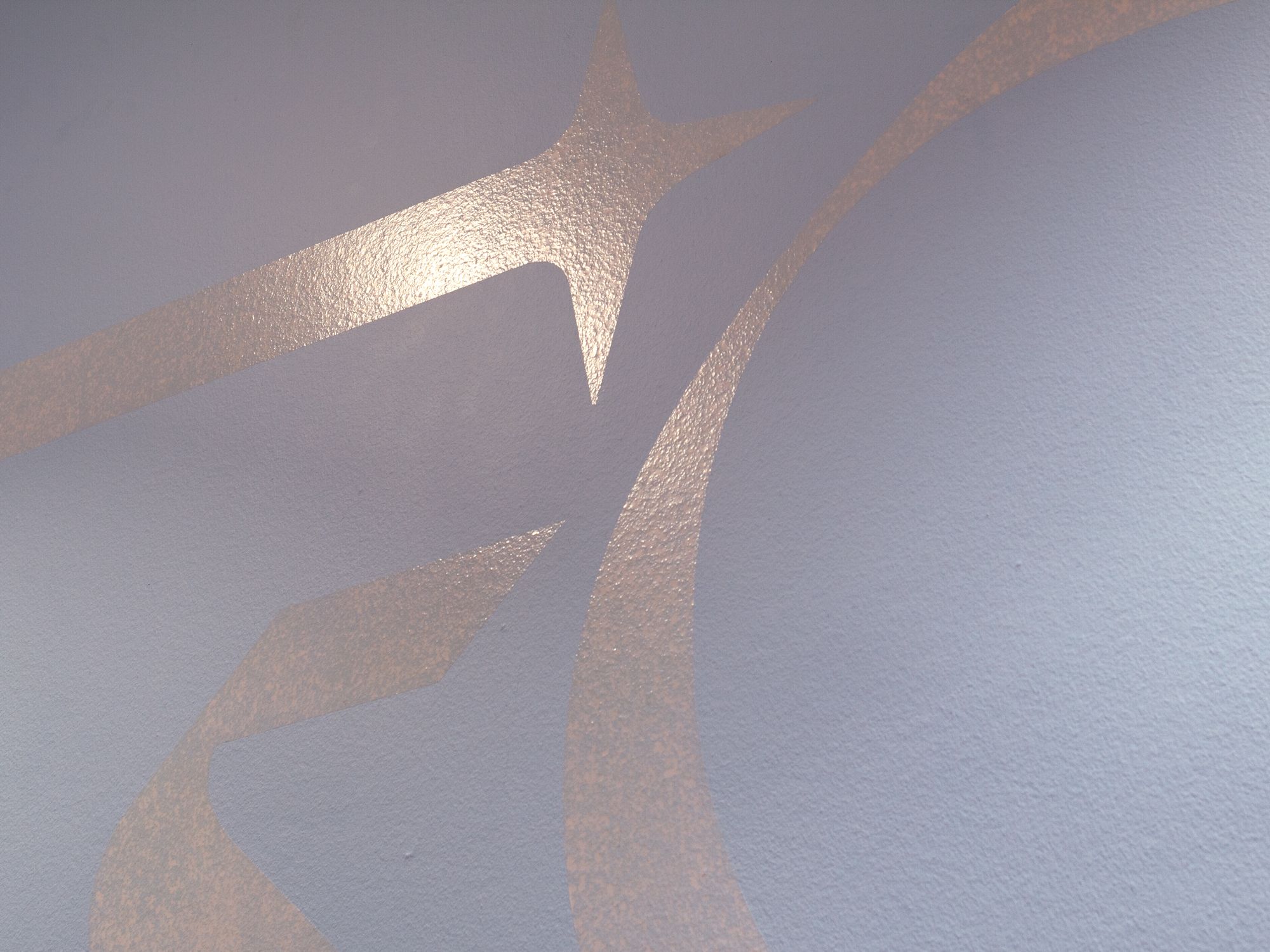 In America, Warhol muses: "Now, with cable and satellite dishes, it's all just there to see every day. The people on the farms can turn on TV and see the clubs in New York, and the people in the clubs in New York can turn on the TVs and watch the grass growing out in the country."
Labels were printed on acrylic and painted with a unique color for each artist, creating glass-like surfaces that evoked the many screens through which, as Warhol noted, we experience so much of the world.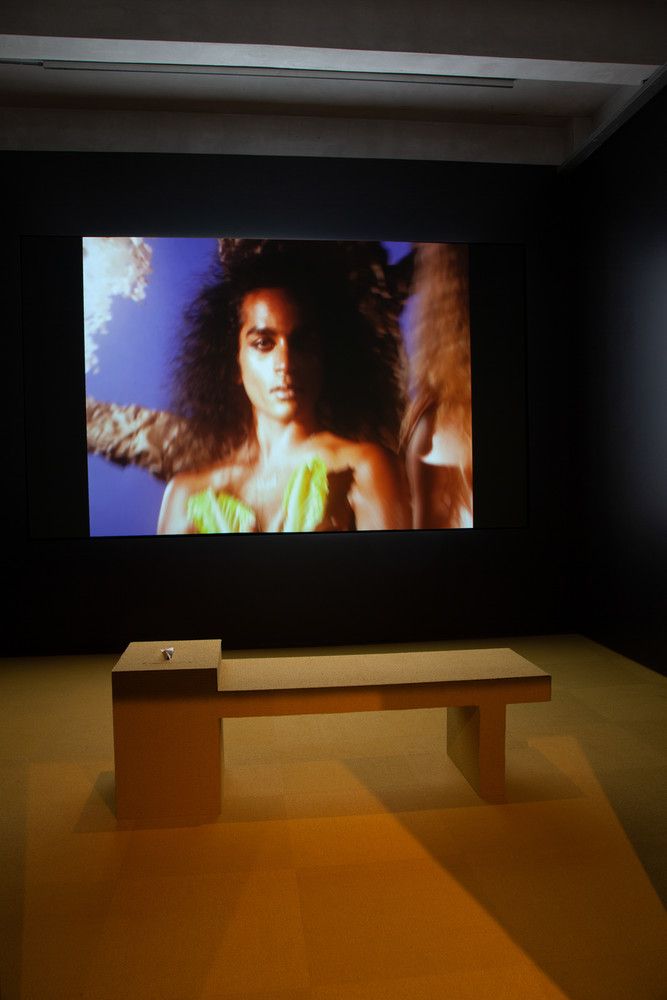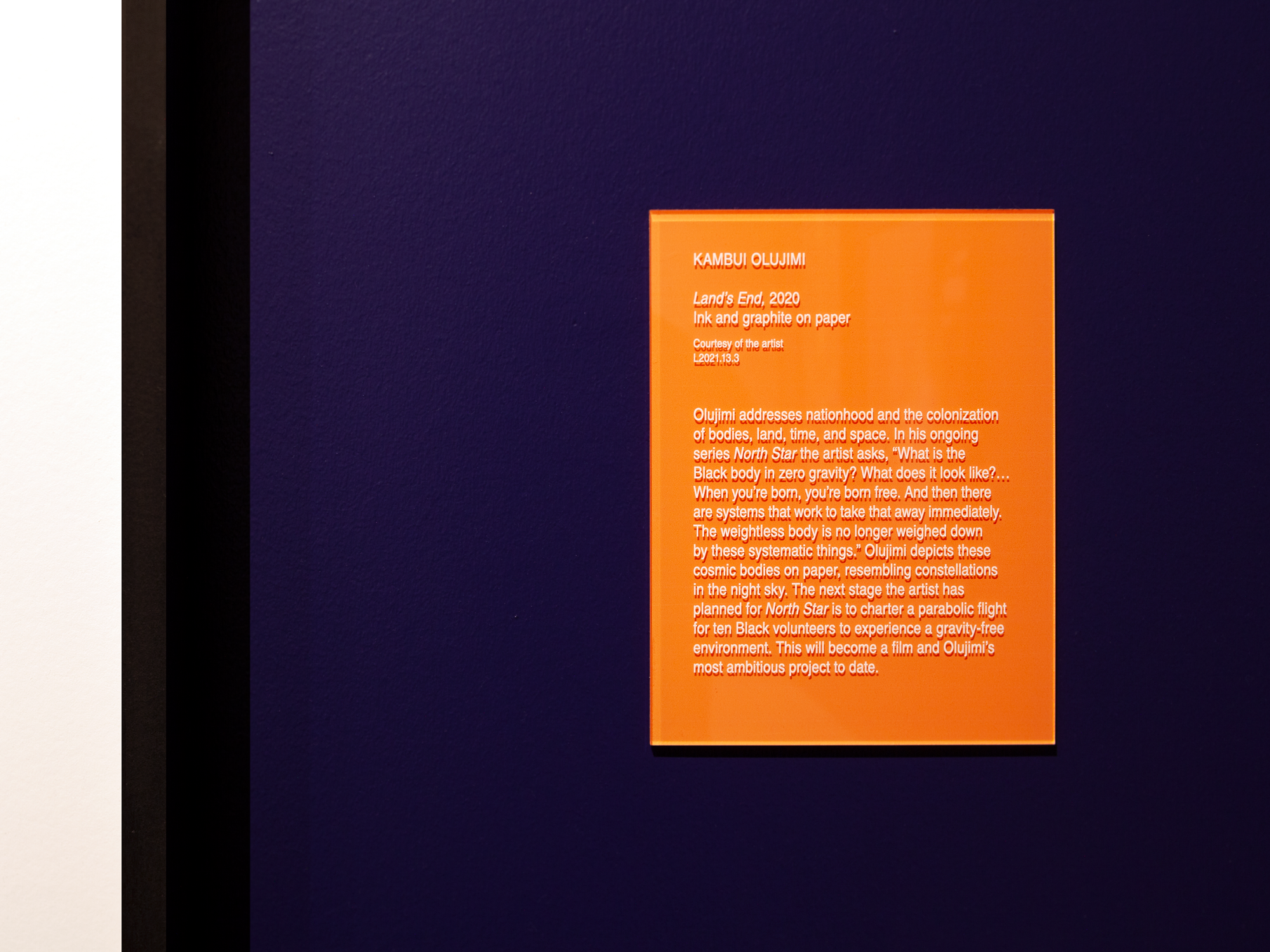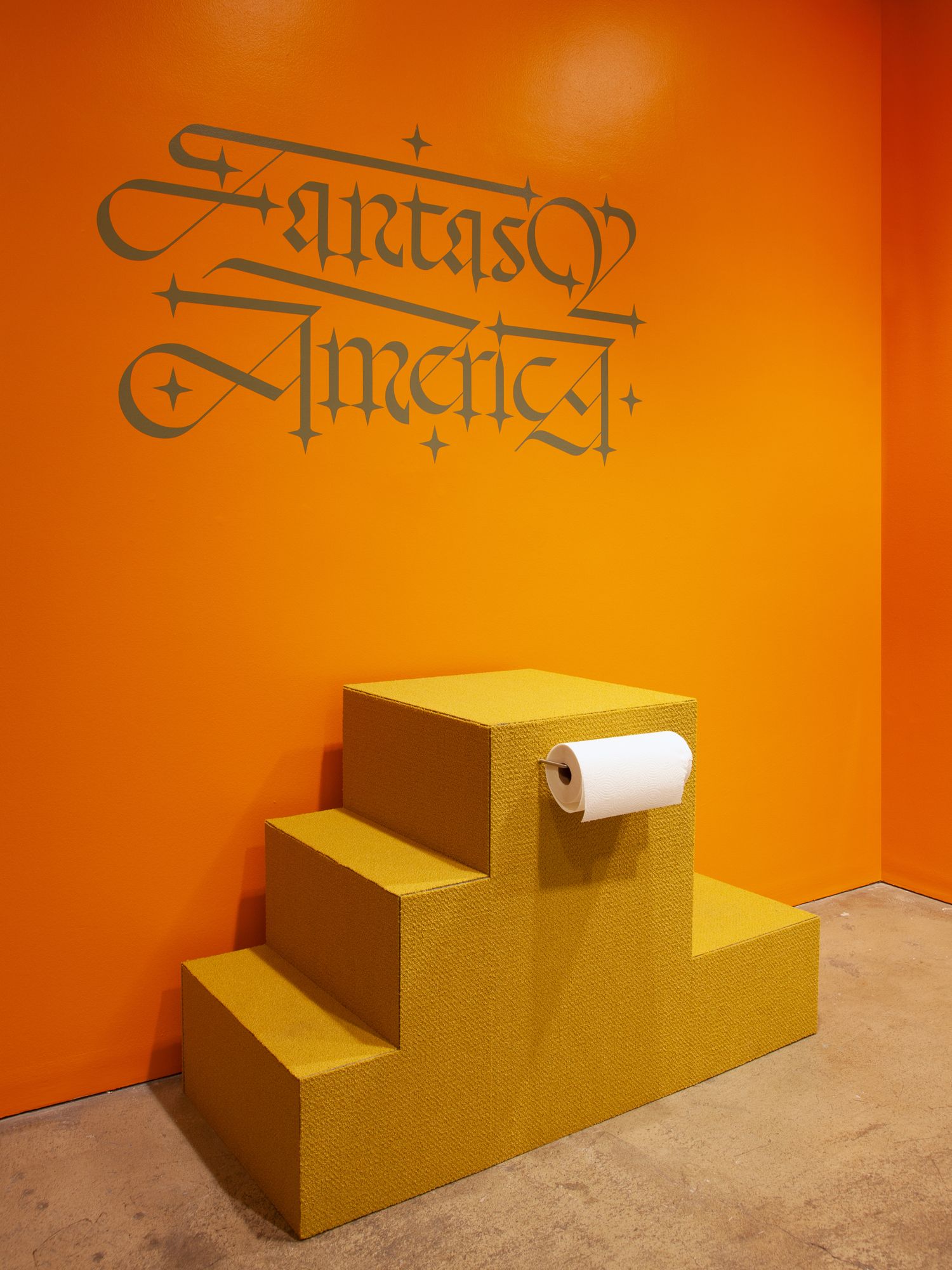 Along with these graphics, we designed a hardcover catalog commemorating the exhibition. The book's fluid design riffs on the zine-like quality of Warhol's America, with destablizing paragraph indents and text wraps that create a sense of urgency.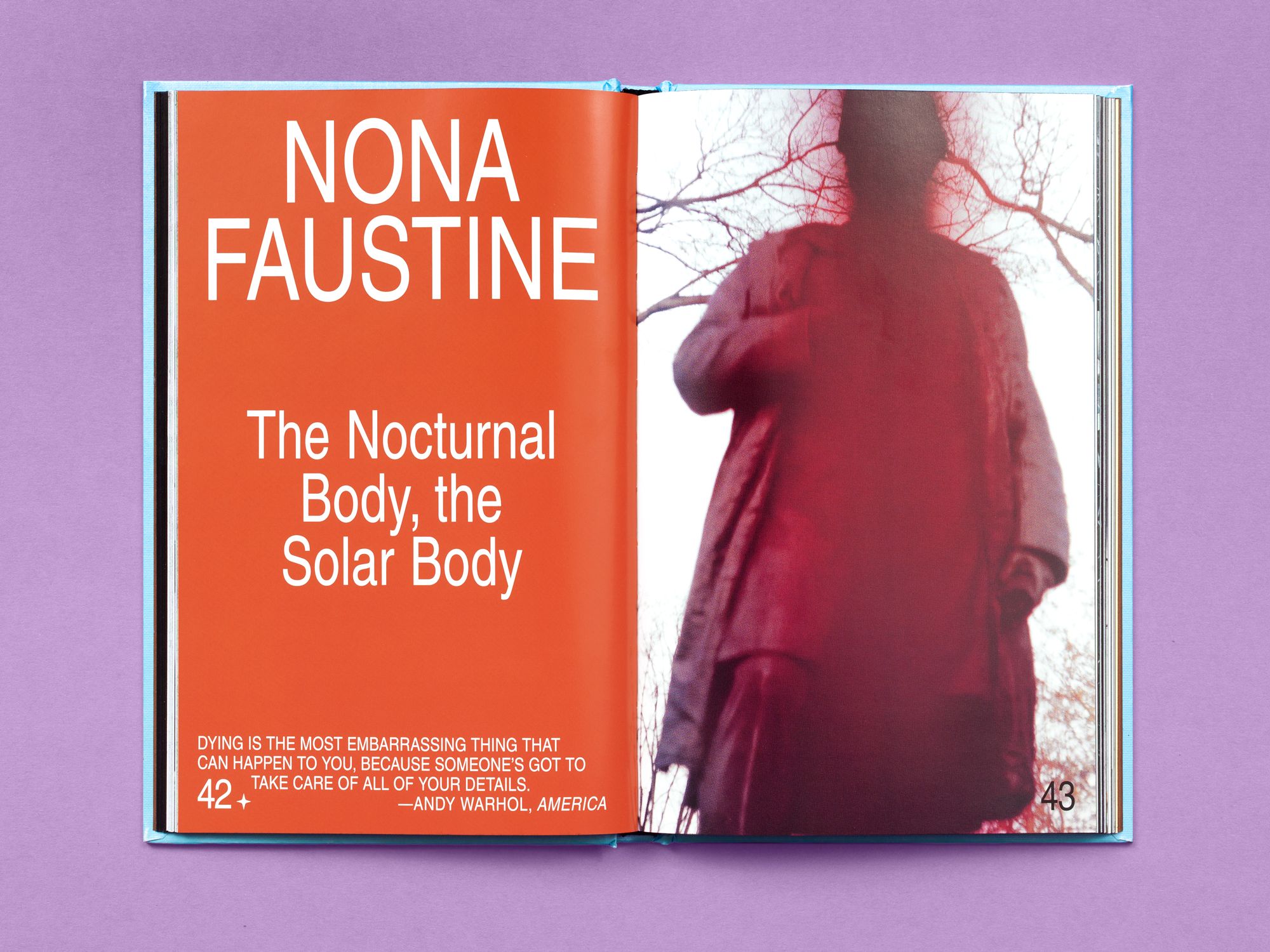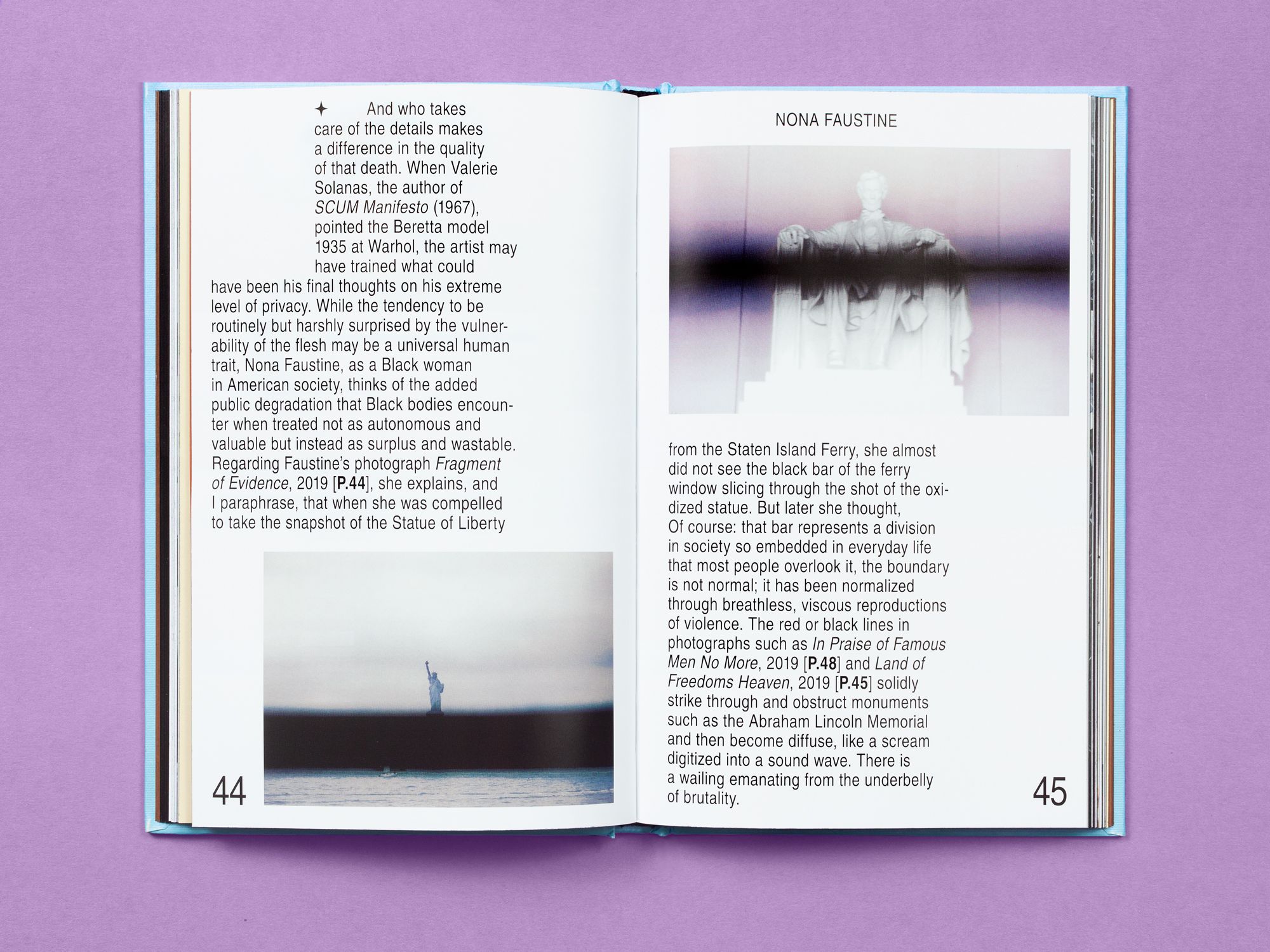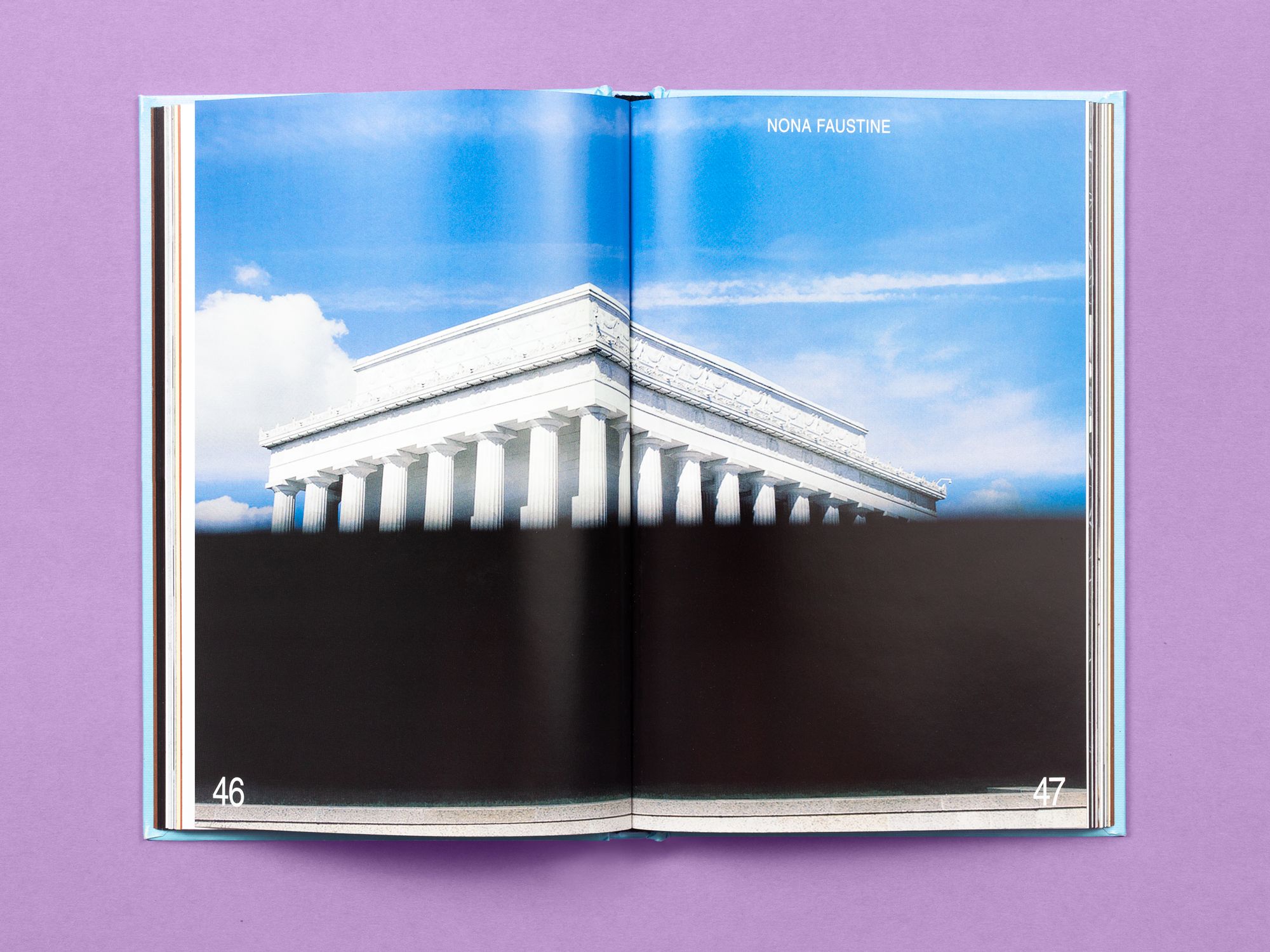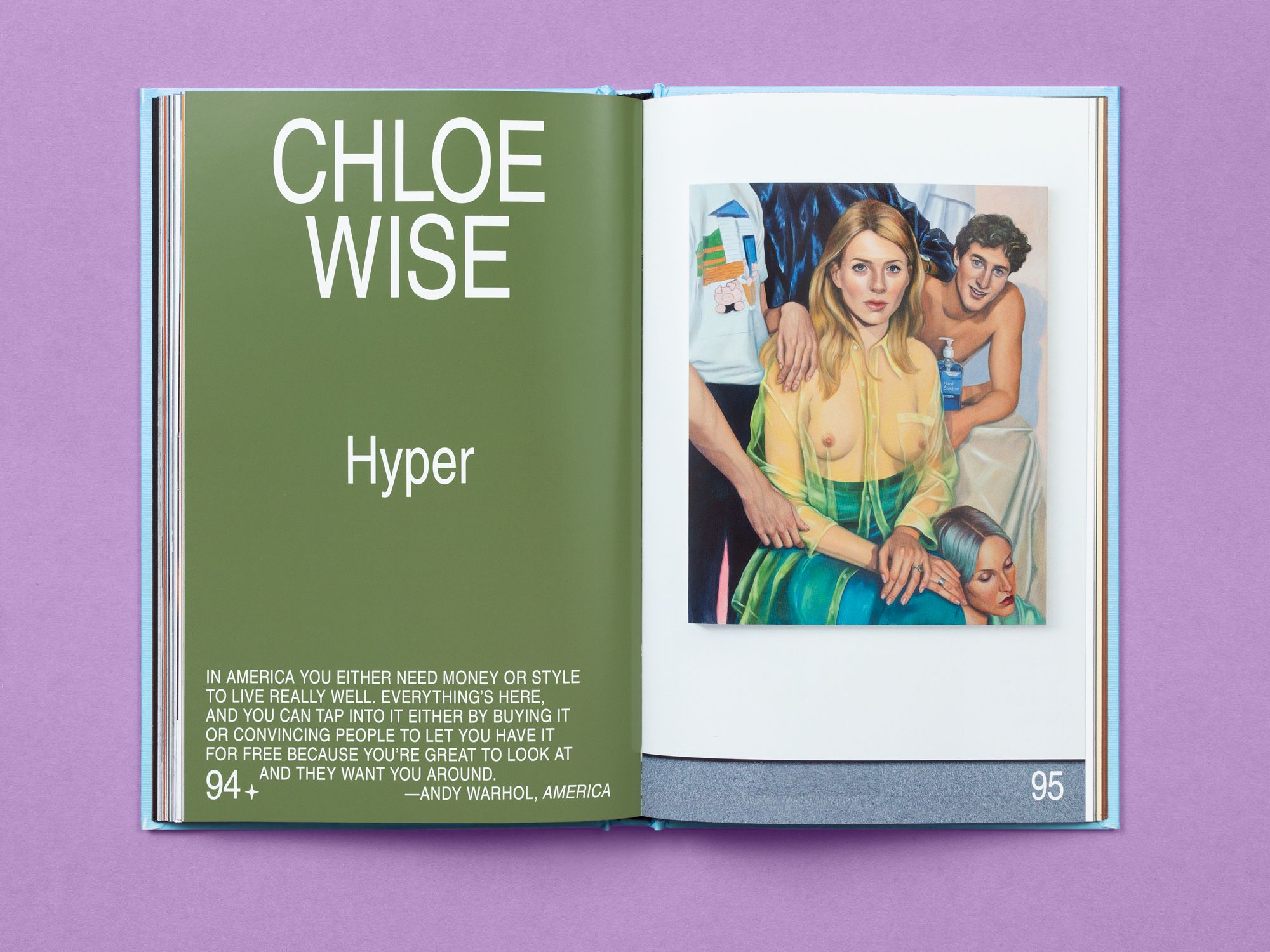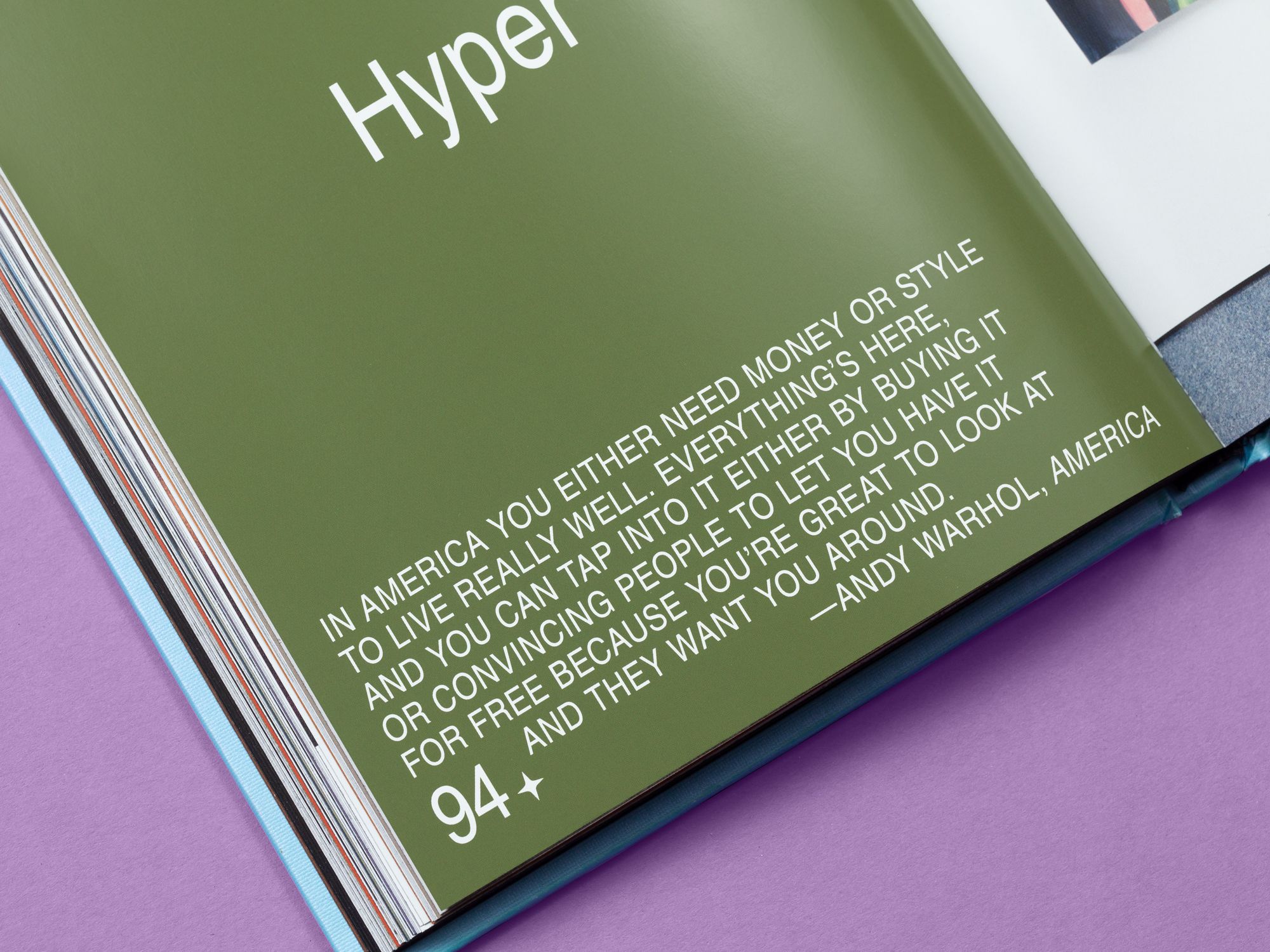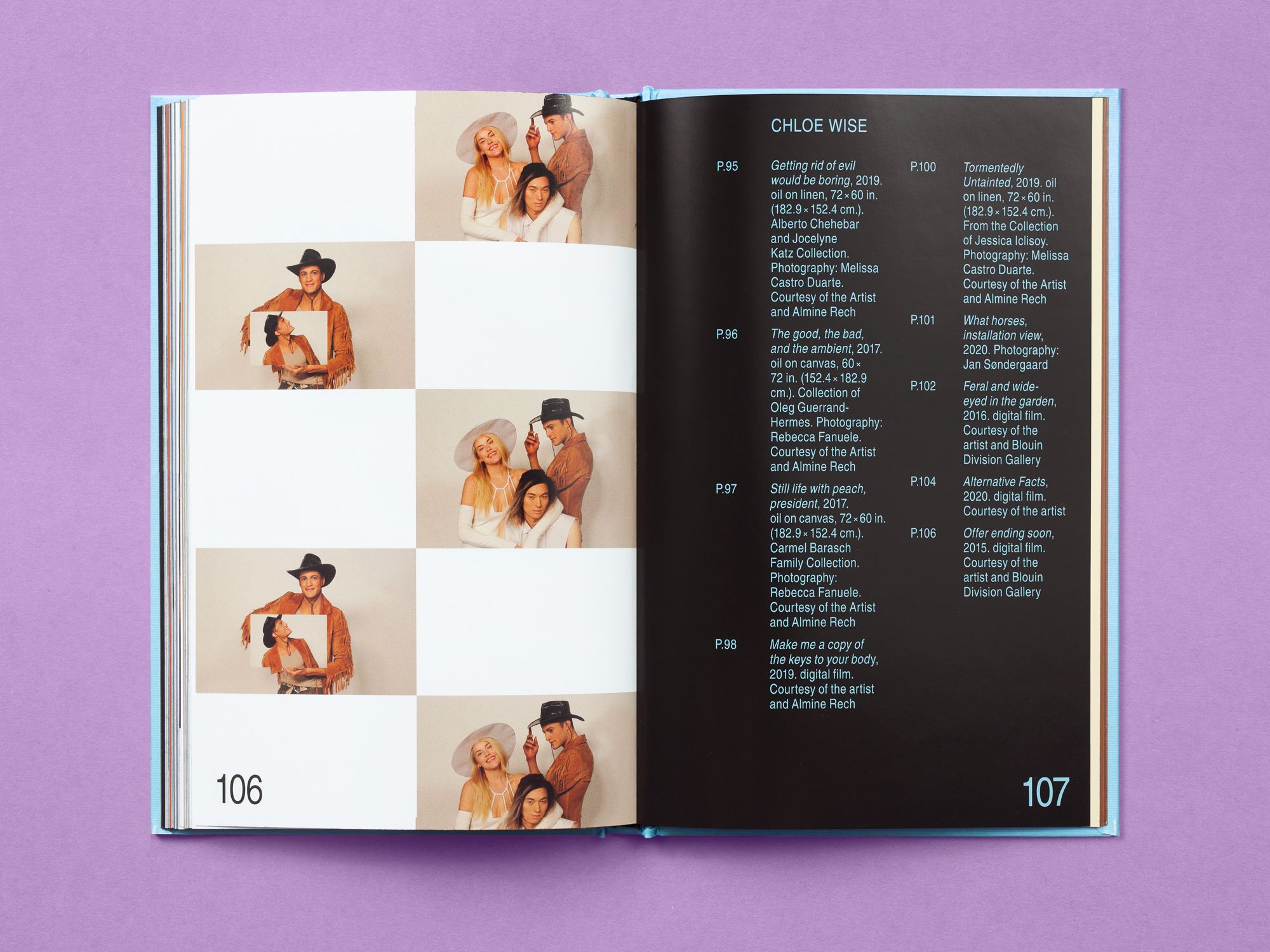 The book's cover is wrapped in a subtly iridescent blue paper, with a detail of an image by Nona Faustine on the back cover and gilded black edges.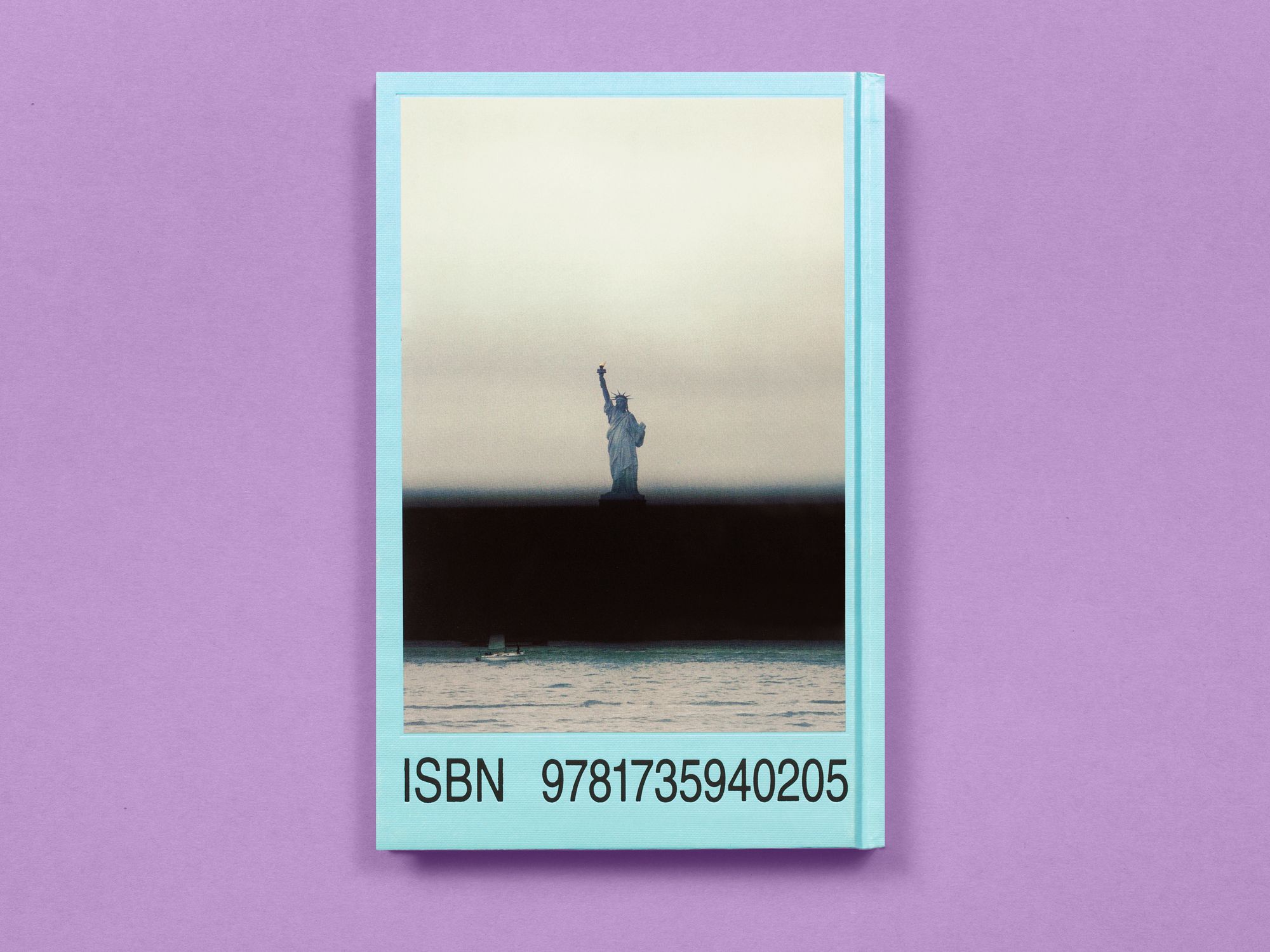 Curator: José Diaz
Editor: Matthew Newton
Production: Kenneth Marshall
Lettering: Wei Huang
Exhibition graphic printing/install: Printscape Imaging & Graphics
Catalog printing: Ofset Yapimevi
Designed with: Élise Rigollet, Jordi Ng
Junior designer: Mimi Jiao